Free Winter Hills Cozie Pattern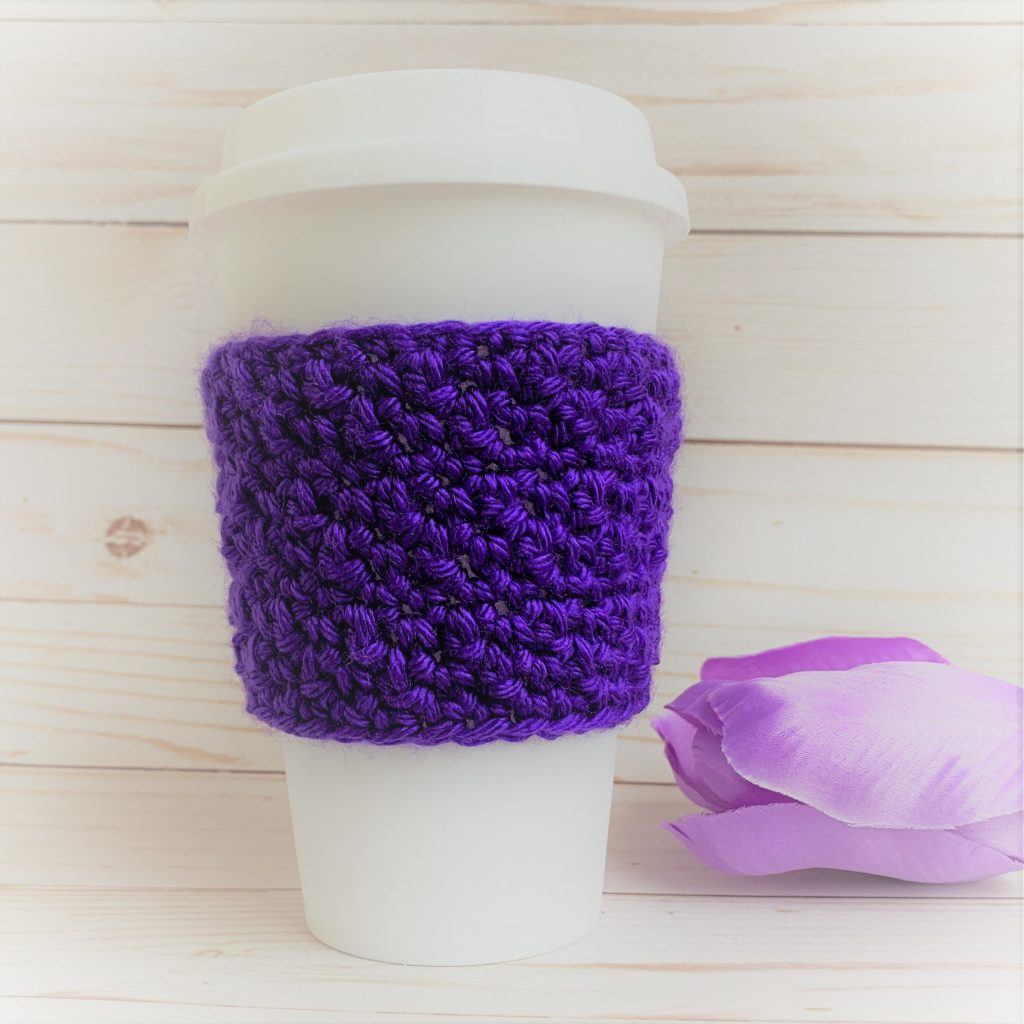 Simple And Easy Idea
We all know that gifts for the kids' teachers are one of those things that we dread each holiday season. They deserve something more than a card that says "Happy Holidays," but many families can't afford to go and spend over $10.00 for each teacher.
Each year I try to make crocheted gifts for the kids' teachers. Each of my kids has 3 teacher; the main teacher and then 2 paraprofessional. If I planned ahead, I would be able to make 6 completely different and yet similar projects. But lets be real, who is thinking about holiday gifts in September?
Like most parents, life happens and things slip through the cracks. Here I was the week after Thanksgiving and saying to myself "Oh crap, what am I going to do for the teacher gifts?!"
Luckily, I practically live at a local craft store. I spotted the reusable travel mugs while walking around one day and had my 'Eureka' moment. Decision made! I'm going to make cozies for the mugs, add a few bags of tea and I'll be all done and it will be relatively inexpensive.
The Issue.
But of course I can't make it that simple. I then decide that I HAVE to design the cozie, because if you know me I tend to always make things harder for myself.
I wanted a pattern that was easy and simple to follow but not just the same stitch each row. I'm a big fan of texture within my designs, although there may be few of my designs that aren't. So after a few swatches I came to the conclusion: "This is it!" I hope that you enjoy this free pattern as much as I do.
Be sure to add your project to Ravelry.
Supplies & Materials
Approx. 50 yards of worsted weight yarn (Caron Simply Soft)
I/5.50 mm crochet hook
Measuring tape
Scissors
Yarn needle
Gauge & Sizes
Gauge:  14 Sts by 13 rows= 4"x4"
Finished Sizes: Approx. 4"x 3" & 4"x 4"
Pattern Notes
This cozie is worked in the round.
Starting chain does not count first stitch.
Stitch count is listed at the end of each row.
Cozie fits most single use cups available at your local coffee spots. (Dunkin, Starbucks etc.).
The reusable cup I used is available at my local craft store.
Stitches & Abbreviations:
All stitches are in US. terms
Ch – Chain
St(s) – Stitch(es)
Sl St – Slip Stitch
SC – Single Crochet
DC – Double Crochet
Pattern:
Ch 31.
Row 1.) SC in 2nd chain from the hook and each St across. Join with a Sl to the 1st St. (30)
Row 2.) Ch 1, SC in same St as join.  *DC in next St, SC in next St* repeat from * around to last St, DC in last St. Join with Sl St. (30)
Row 3.) Ch 1, DC in same St as join, *SC in next DC, DC in next SC* repeat from * around to last St. SC in last ST. Join with a Sl St. (30)
Row 4.) Ch 1, SC in same St as join. Sc around. (30)
Rows 5-10.) repeat Rows 2-4, ending with row 4.
Optional larger size – Rows 11-13. Repeat rows 2-4, ending with row 4.
Fasten off and weave in ends.
Availability
You can purchase the PDF on Ravelry, Etsy, LoveCrafts & Ribblr
You may sell finished items made with my pattern, I just ask that you credit the design to Crochets By Trista.
There you have it!
My first official pattern release!
***Updated 02/07/21***
Like the Winter Hills Cozie? Check out the Buttercream Dishcloth – part of the Frosting Collection!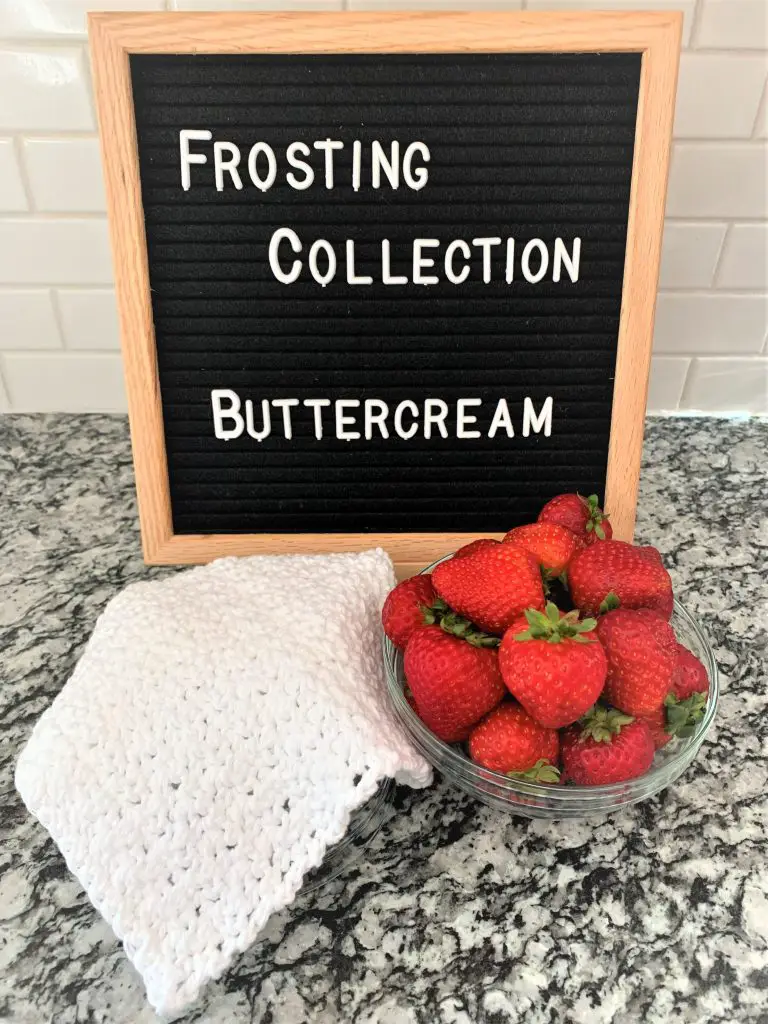 Join the
"Crochets By Trista Crochet Group"
on Facebook
Follow Crochets By Trista on:
Facebook
Instagram
Pinterest
Ravelry
Etsy
Ribblr
Love Crafts
I'd love to hear from you! Don't hesitate to contact me.  Let me know what you're working on or designs you'd like to see in the future.  Use the links above or email me at crochetsbytrista@gmail.com
If you've purchased my designs in the past, leave a review. I want to know what you think.