I'm a big fan of yarns that I can purchase from my local craft stores, or local yarn shops, because I can squish and feel the yarn before it comes home with me. I don't like to purchase yarn online without feeling it in person first, but I've also been known to splurge and just go for the pretty colors too.
Here are my top 5 favorite yarns in no particular order:
Caron Simply Soft
I enjoy working with Simply Soft because of how soft and squishy it is. It comes in so many colors. I designed my Winter Hills Coffee Cozie and my upcoming Winter Blues Scarf using Simply Soft.
A downfall to it is that it can be a little difficult to work with because the strands of the yarn tend to pull apart. I've been using it for years and have gotten used to it.
Another issue is that it tends to fuzz after a few washes. If you have a project that is very textured and want to show the stitch definition then Simply Soft probably isn't the best choice.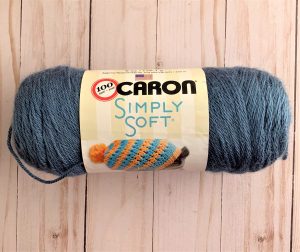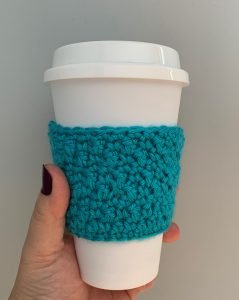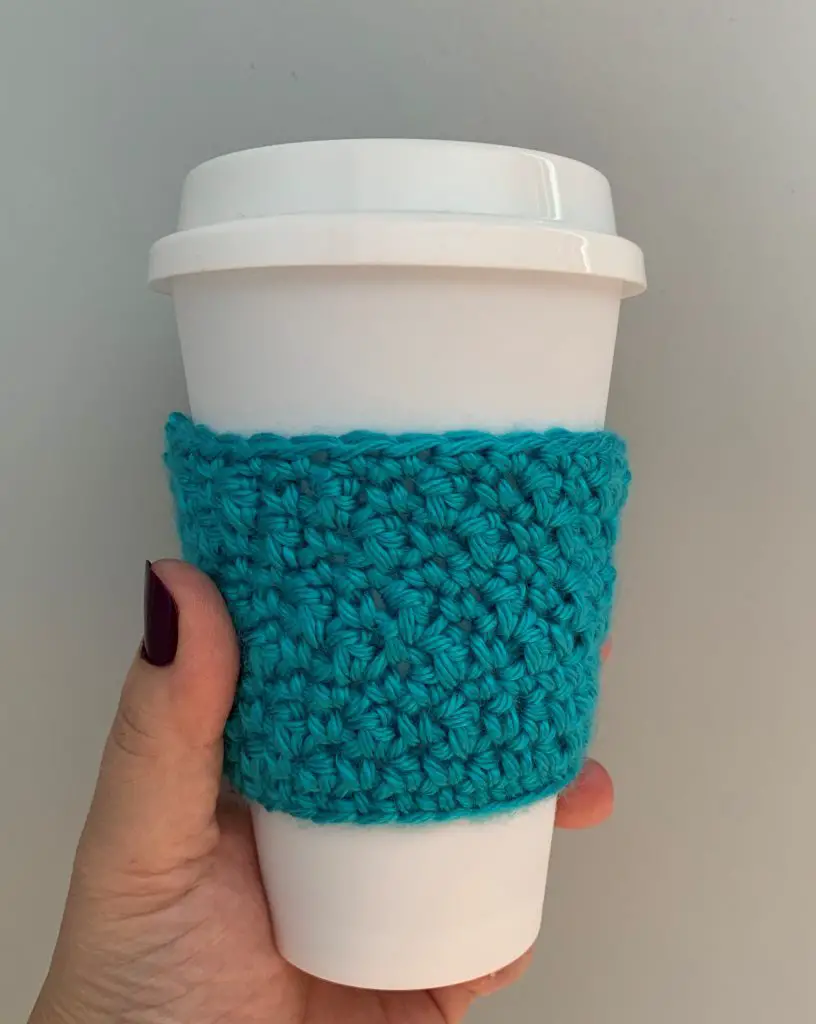 Loops & Threads Joy DK
One of my favorite yarns for garments is Joy Dk, by Loops & Threads, available at Michael's. It is really sturdy and the finished item drapes beautifully. It works great for a light weight sweater to help you get through the cool mornings and warm afternoons of spring.
I used Joy Dk for many of the patterns that I tested for Two Brothers Blankets, including the Sarasota Cardi.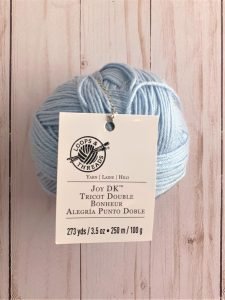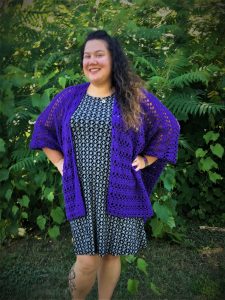 Knit Picks – Brava Sport
Another great yarn for garments is Brava Sport, available through Knit Picks. I really enjoy working with this yarn. I don't think its as sturdy as Joy Dk but is just as soft. The price for Brava is great too, currently $2.00 for approximately 273 yards. Its available in over 40 colors.
When I made the Calgary Cold Shoulder Top for Two Brothers Blankets using Brava Sport.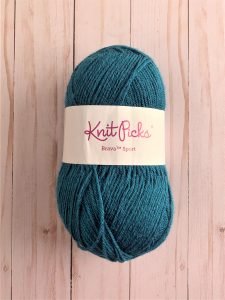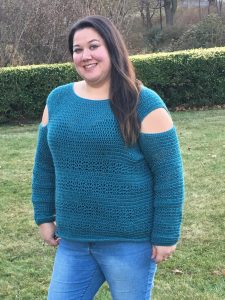 Loops & Threads Woolike
A great yarn to use that is super soft is Woolike by Loops & Threads. I originally designed my Amethyst Scarf using this yarn. This is probably my new favorite yarn too.
Its really light and has AMAZING drape, perfect for scarves and garments. It is a great substitute for fingering weight yarn that you would get from your local independent yarn dyer.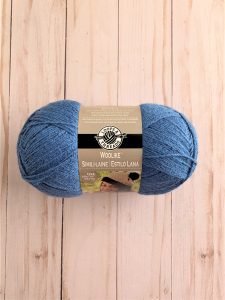 Loops & Threads Charisma
Charisma is my go-to yarn when I have a thick and warm project. Years ago, before my son was born, I made a twin sized blanket using Charisma for my daughter. The blanket is so heavy but so nice and warm, perfect for the seemingly never-ending winters here in New England.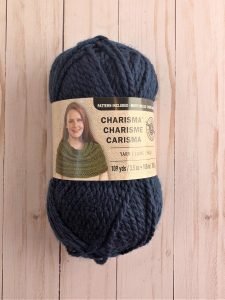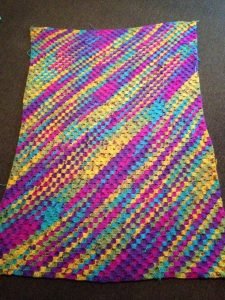 New pattern release scheduled for March 4th!
Join us in the
Crochets By Trista Crochet Group
on Facebook.
Follow Crochets By Trista on:
Facebook Instagram Pinterest Etsy Ravelry