We all have our favorites, and sometimes you don't even realize the types of items we choose. I have my favorite coffee cup, burner on the stove (welcome to adulthood, you now have a favorite spot to cook your food), seat on the couch, and many more. Today I'm going to let you know about my favorite crochet hooks and what other designers use.
Hooks
You can't crochet without a hook; you could use a traditional crochet hook, a Tunisian style, or just your finger if you wanted to.
There are two basic styles of traditional crochet hooks. These styles are inline and tapered. The only difference between the two is the hook part itself, the handles or the bodies are the same.
You can see in the picture below the slight differences. On the left is an inline hook, while on the right is a tapered style hook.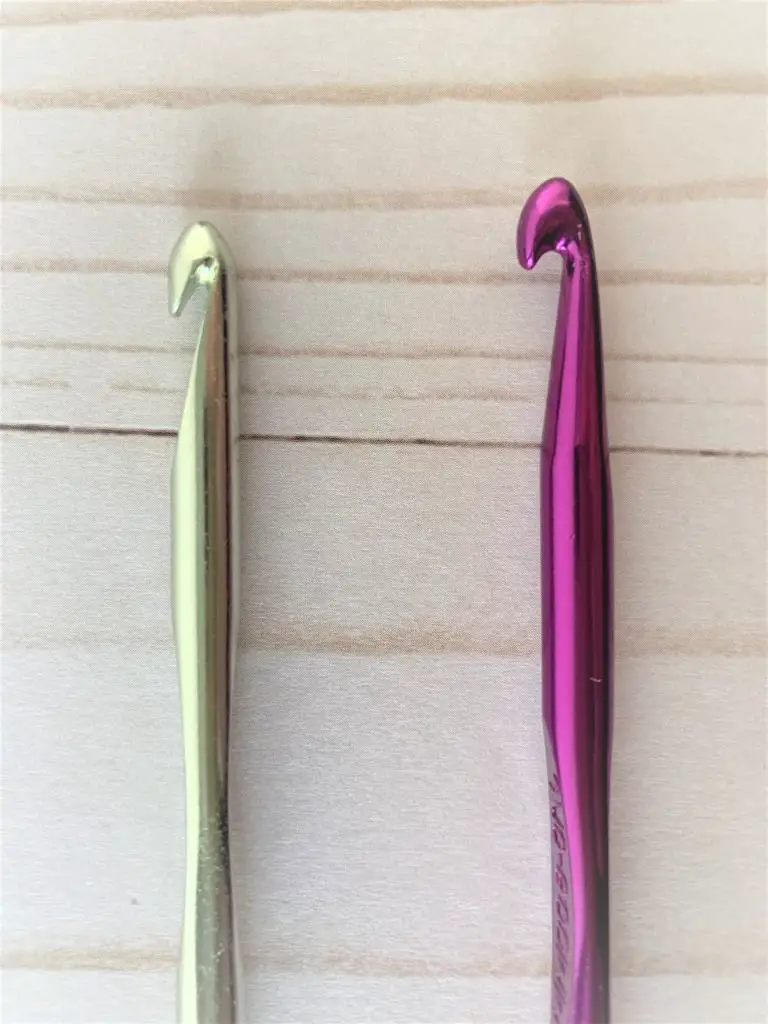 The inline style hook allows you to carry the yarn through the stitches a little easier than the tapered hook. But the tapered hook allows you to get into tighter spots. You won't know which one you prefer until you use both.
My Personal Favorites
I can use pretty much any crochet hook but prefer the most popular sizes. I tend to not use a hook smaller than US G/6 (4.00mm) and nothing larger than a US K/10.5 (6.5mm). My most used size hook is US I/9 (5.50mm).
My favorite hook at the moment is my Tulip Crochet Hook from LeitherCo. Santa delivered the hook this past Christmas and I've used it almost everyday since. Leither Co. handmakes the handles and are made to order. I just love how my hand is supported within the handle, it helps with any fatigue I might encounter while crocheting for hours.
Before I had my beautiful Tulip hook, I used a set that my husband gifted me a few years ago. I have a set of 6 of these hooks from TooShayCrochet, and they are sized F-K.
Did you know that depending on the type of project a certain style of hook is easier and better to work with?
Amigurumi
For Example with projects such as this Vincent The Dragon by Hooked By Kati and other amigurumi items.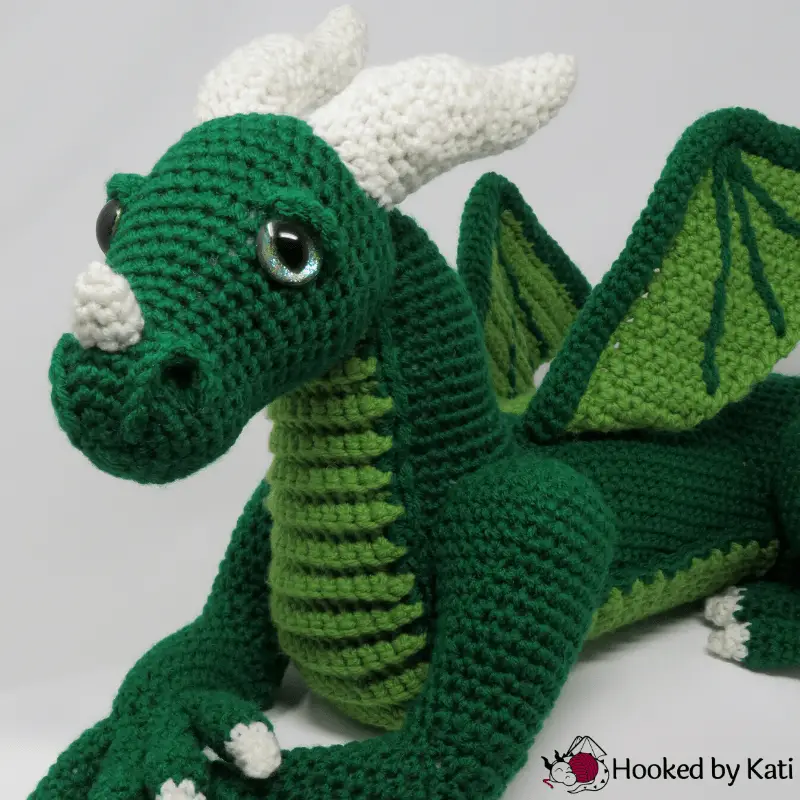 Kati says "I prefer tapered [hooks] for amigurumi because it allows me to get slightly tighter stitches than the inline."
Kati actually uses a Furls Crochet hook, its a hybrid of both an inline and tapered. I can't wait to try them out for myself, like I need more crochet hooks.
Tighter stitches helps keep the shape of the items and leaves smaller gaps between the stitches for stuffing to come through. I have a hard time with amigurumi because my hands tend to hurt after a while with having to keep everything so tight.
Jewelry
Amber Bliss of BlissThis has many designs, but I know her to be the go-to jewelry guru. She recently released these heart earrings, the pattern is available to purchase on Ravelry.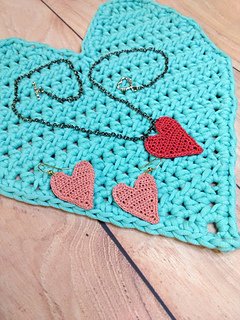 Amber told me, "I always use tapered crochet hooks to create my crocheted jewelry. For one, I've never seen inline hooks that small; tapered seem to be what is available. Second, I want really tight stitches on my jewelry because they hold their shape better. That is the result I get with the tiny tapered metal hooks."
Garments
With garments, it comes down to your personal preference on which style hook you should use, AS LONG AS YOU MEET GAUGE. Since garments tend to take a lot of time you want to pick a hook you're comfortable with. You could always do a few different gauge swatches to see which hook and yarn work best too.
The last thing you want to do is pick a hook and that doesn't meet gauge and your project coming out too big or too small.
We can cover gauge in another time, there is A LOT to cover on this topic. Until then…
Follow Crochets By Trista