Now that the Frosting Collection is complete I wanted to put all 6 of the FREE patterns in one easy to find location.
Below you will find each design listed in order of release and a brief summery of the dishcloth. You can find a more details from each dishcloth its main link, which will be provided too.
***Post contains affiliate links- which means if you make a purchase from the links below, I will get a small percentage of the sales at no additional cost to you ***
Supplies Needed
For each of the dishcloths you will need 60-70 yards of 100% cotton yarn. I used Lily's Sugar 'N Cream, but you could use Caron Cotton Cakes.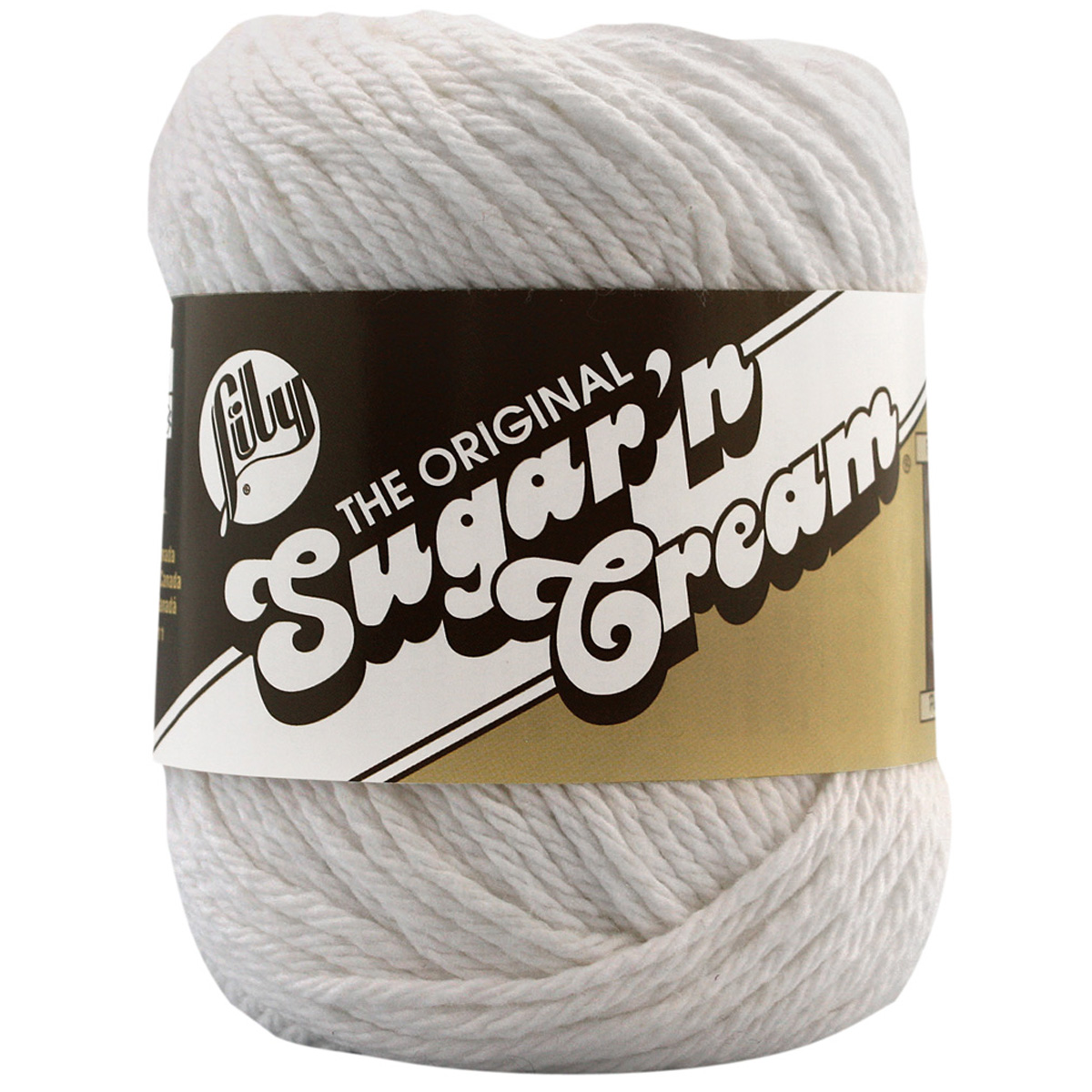 You'll also need a I/9 5.50mm crochet hook. I used my Tulip Crochet Hook from Leither Co., but you can use whatever hooks you have.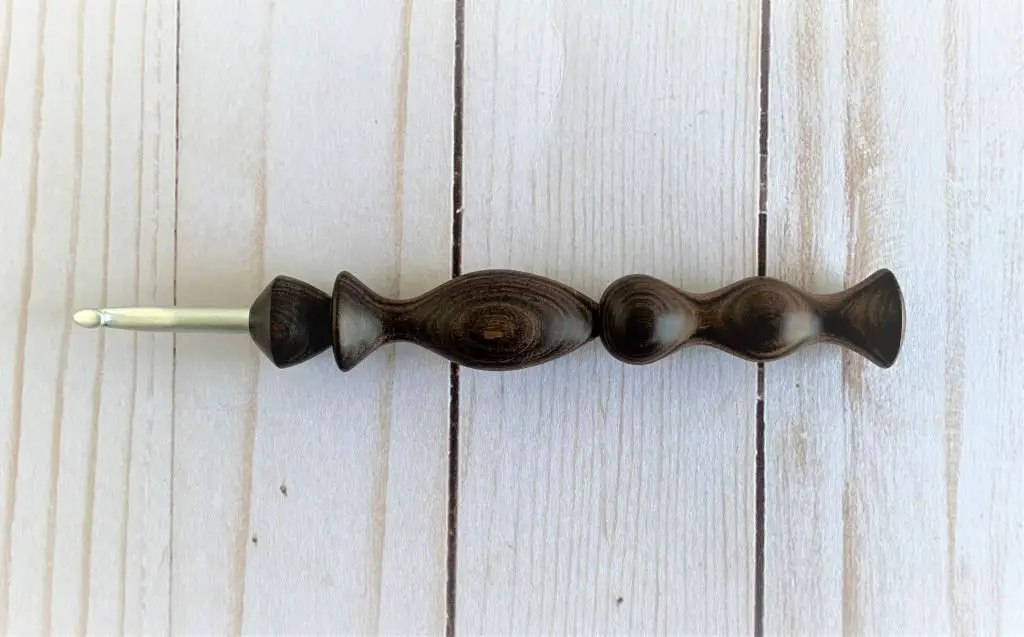 Other supplies you'll need include: scissors and a yarn needle. I purchased mine at " target="_blank" rel="noreferrer noopener sponsored nofollow">Michael's Arts & Crafts.
Notes
Each dishcloth should be square. To see if its square, simply fold a bottom corner diagonally to the opposite corner. If the sides line up, its square; if not, you'll need to continue on with the pattern until the sides do line up.
An optional border has been provided for each design. Keyword being 'optional,' I personally don't do the border for my own dishcloths, but if I'm selling them I do.
Stitches Used
Listed below are all the stitches I used for the whole collection, NOT for just one design.
Ch – Chain
Dc – Double Crochet
Ehdc – Extended Half Double Crochet
Esc – Extended Single Crochet
Hhdc – Herringbone Half Double Crochet
Hdc – Half Double Crochet
Lhdc –Linked Half Double Crochet
Sc – Single Crochet
SDc – Starting Double Crochet
Sk – Skip
Sl St – Slip Stitch
St – Stitch
YO – Yarn Over
Stitch definitions have been provided for each of the advanced stitches in their corresponding pattern.
The Patterns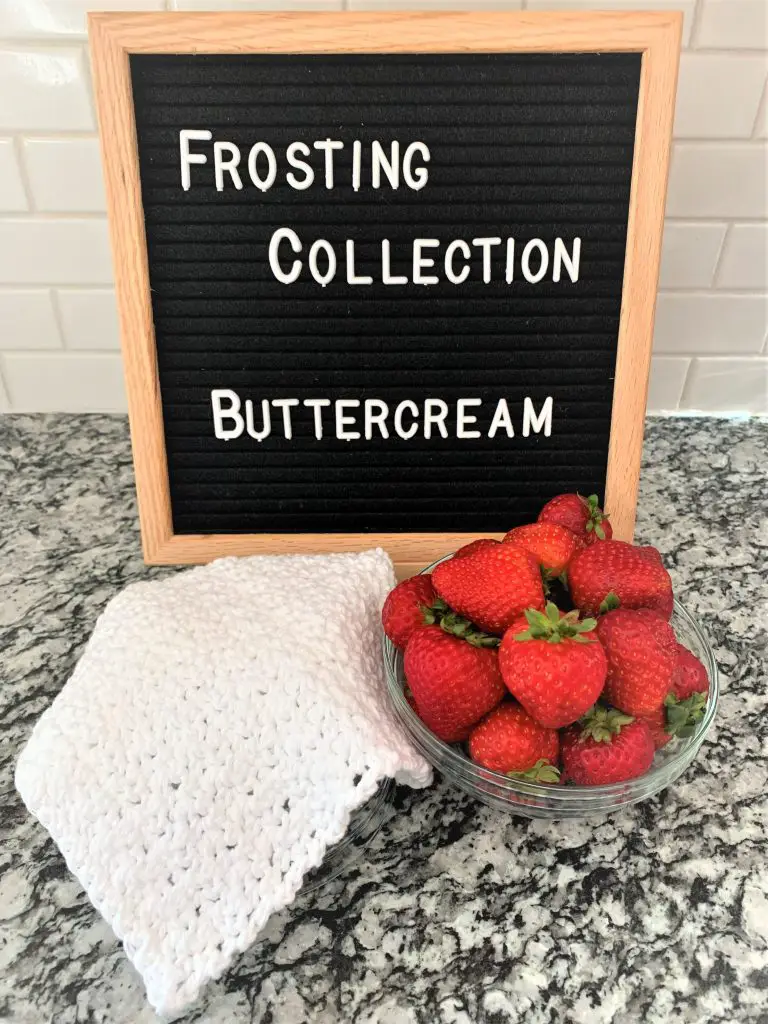 Buttercream was the first design of the collection. It uses the same stitch pattern as my Winter Hills Cozie.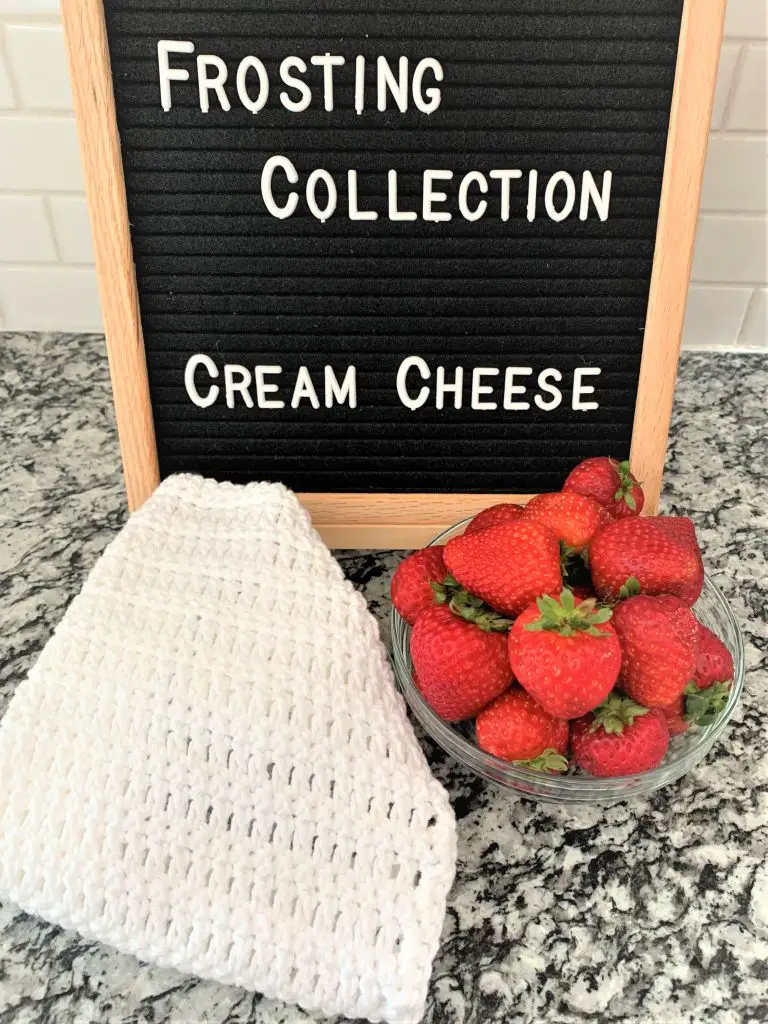 Cream Cheese uses a stitch pattern very similar to my Garnet Cowl. I love the texture the stitches provide and the great job of cleaning my dishes it does.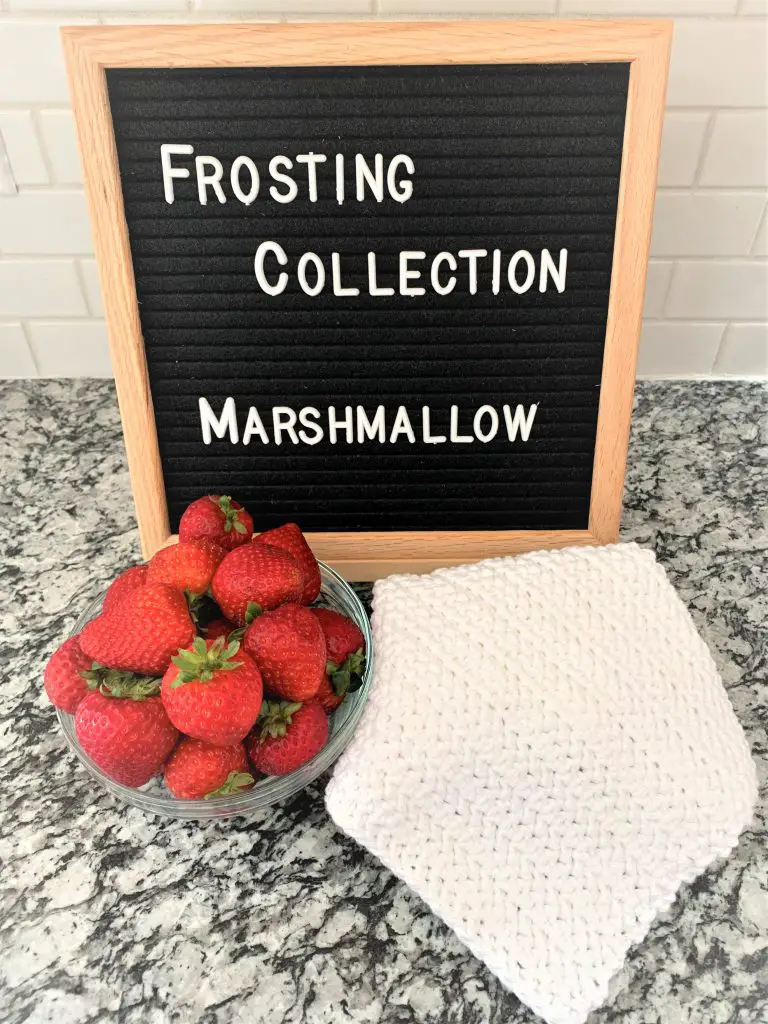 Marshmallow uses the Herringbone Half Double Crochet. I love the detail of this stitch and how the final dishcloth looks.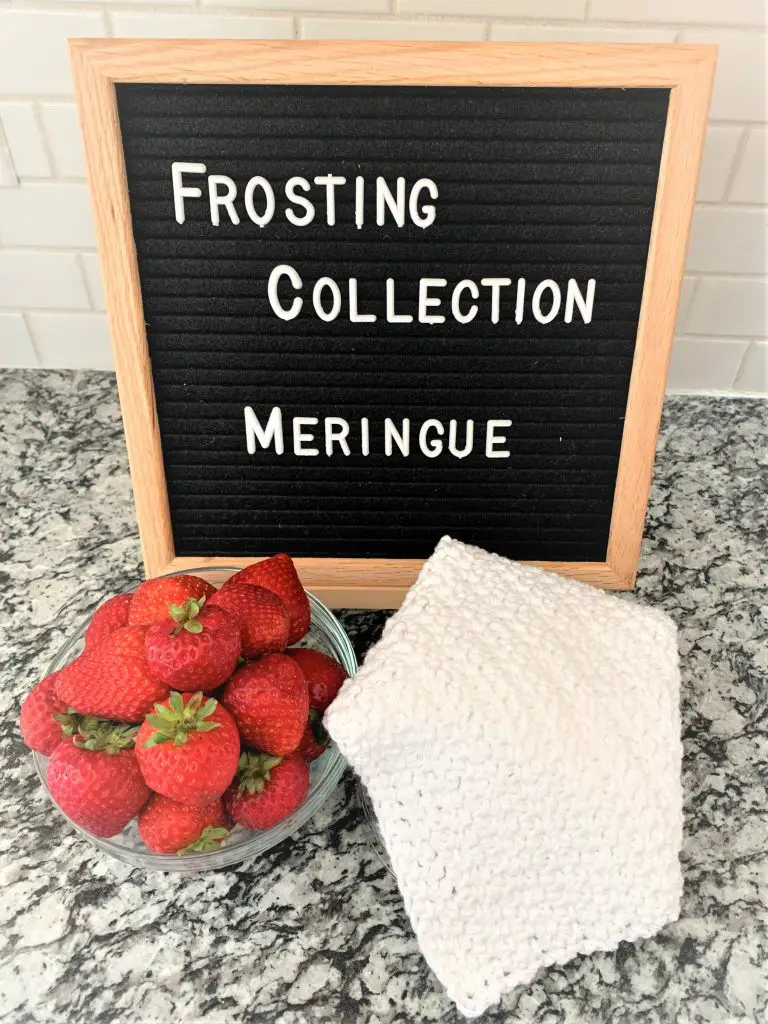 Meringue uses a stitch I haven't used in a design YET. I learned about this stitch, the extended single crochet, when I tested a pattern for another designer.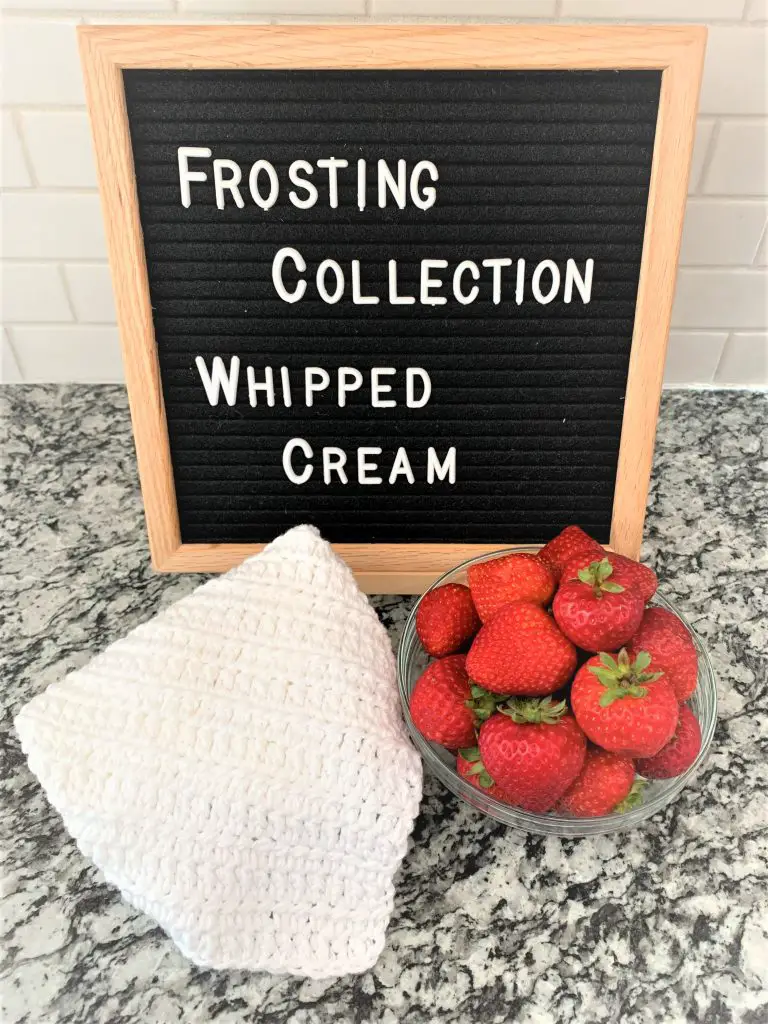 Whipped Cream uses a similar stitch to the Meringue. Instead of doing an Extended Single Crochet, you use an Extended Half Double Crochet.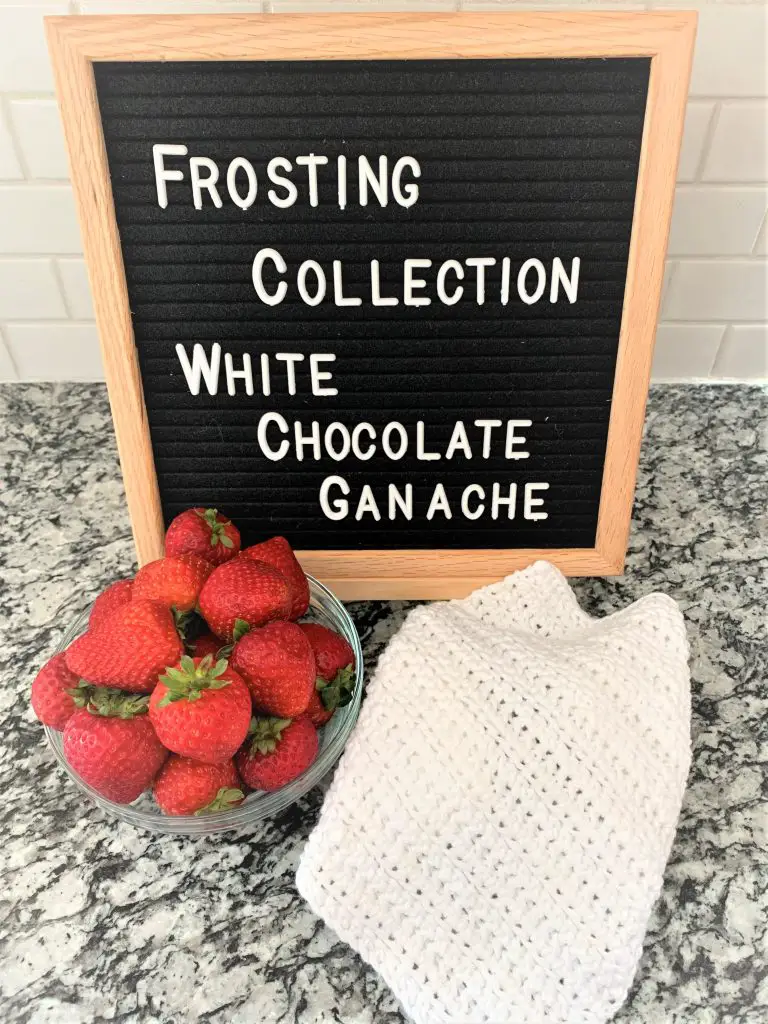 White Chocolate Ganache uses my favorite stitch, the Linked Half Double Crochet. I use this stitch in at least 2 upcoming designs.
Availability
All six patterns are available for free at Crochets By Trista. You could purchase individual ad-free PDF's on Ravelry. The whole Frosting Collection is available in one ad-free PDF on Ravelry and Etsy.
---
Join the
"Crochets By Trista Crochet Group" on Facebook
Follow Crochets By Trista on:
Facebook
 Instagram
Pinterest
 Etsy
 Ravelry
---
I'd love to hear from you! Don't hesitate to contact me. Let me know what you're working on or designs that you'd like to see in the future. Use the links above or email me at crochetsbytrista@gmail.com.
If you've purchased my designs in the past, leave a review. I want to know what you think.