Here are 16 of the best quick crochet gift ideas that you'll find this year!
****Post contains affiliate links – which means if you make a purchase from the links below, I will get a small percentage of the sales at no additional cost to you****
Jingle In July 2022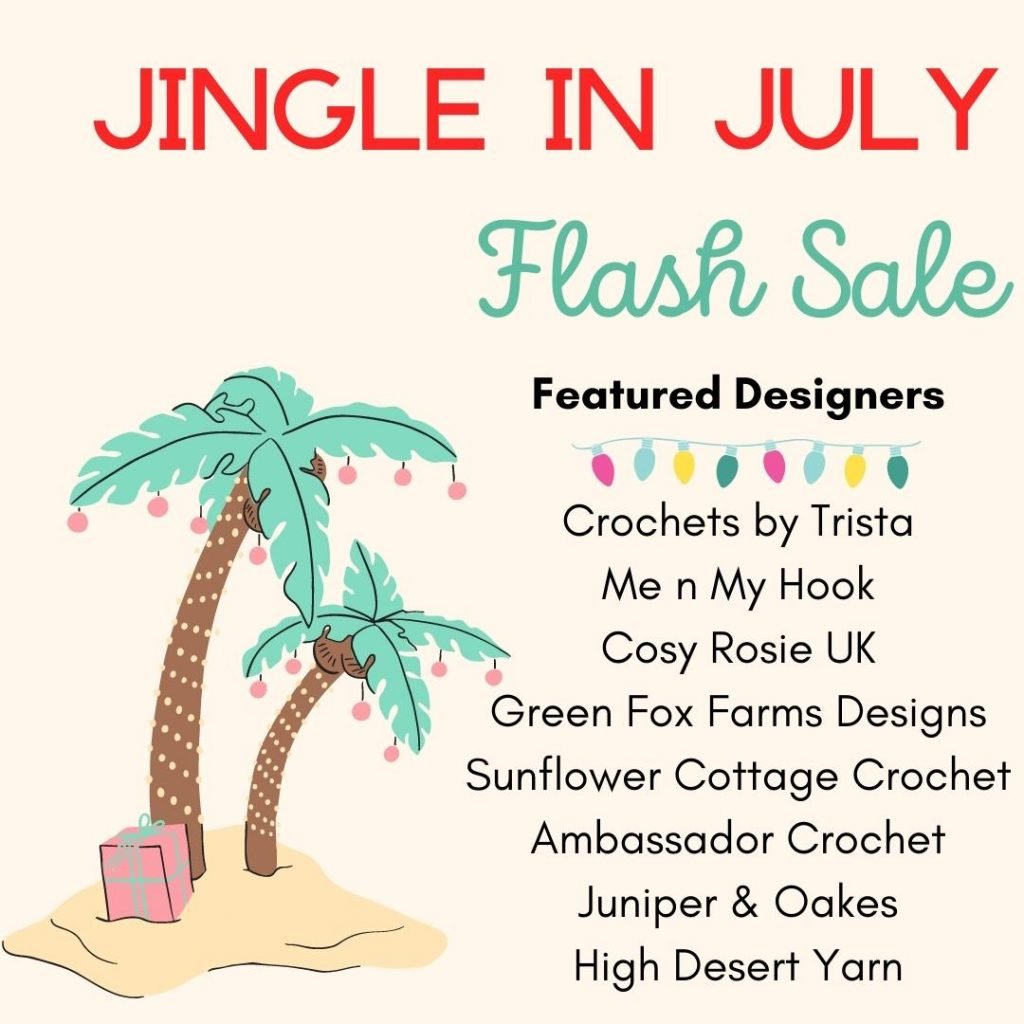 My friends and I have compiled a list of AMAZING patterns just for you.
Each day a different designer is hosting the list of featured patterns for the day.
July 24th – Sunflower Cottage Crochet – Designer Picks
July 25th – Juniper & Oakes – Crochet Gifts For The Home
July 26th – Crochets By Trista – Quick Gift Ideas
July 27th – Ambassador Crochet – Crochet Fashion
July 28th – High Desert Yarn – Gifts For Me
July 29th – Cosy Rosie UK – Best Sellers
July 30th – Green Fox Farms Designs – Winter Accessories
July 31st – Me 'n' My Hook – One Skein Projects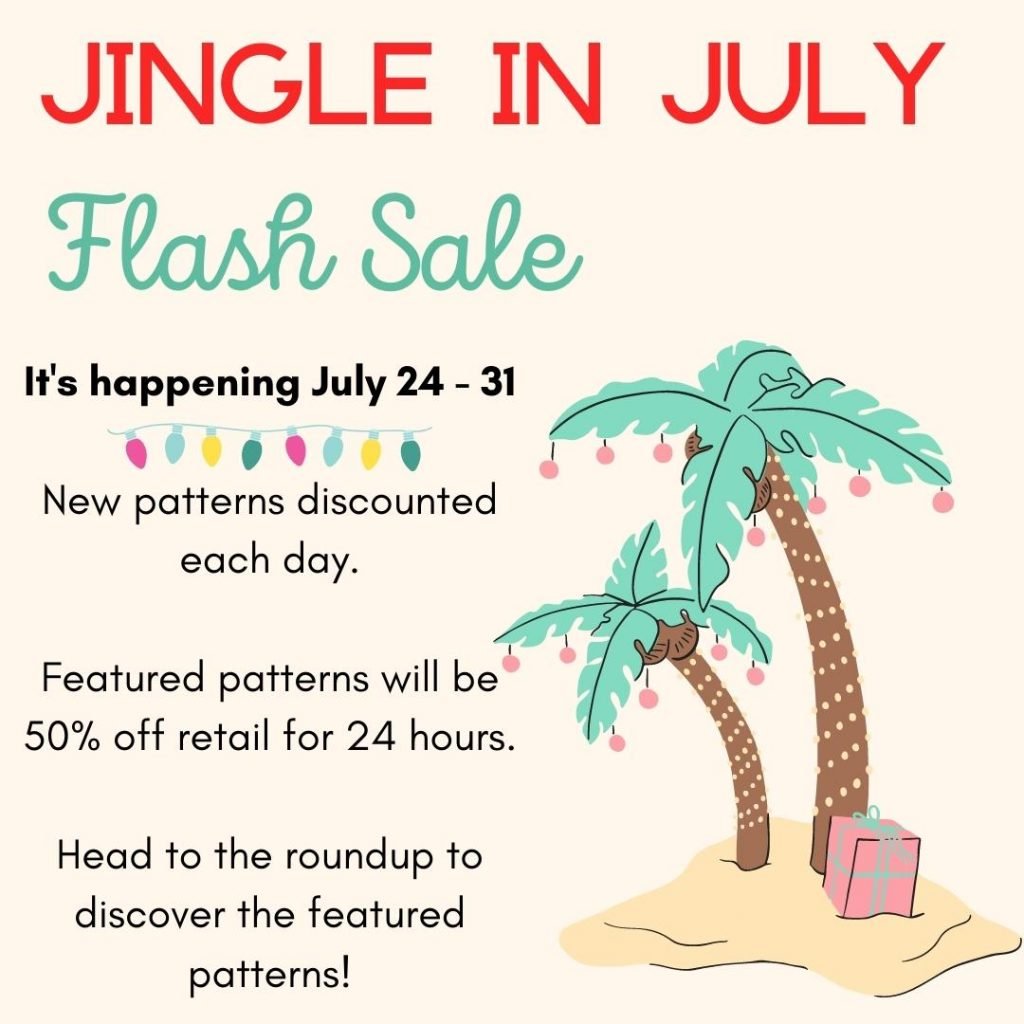 1.)
The first pattern featured is the Arvensis Pot Holder from
High Desert Yarn.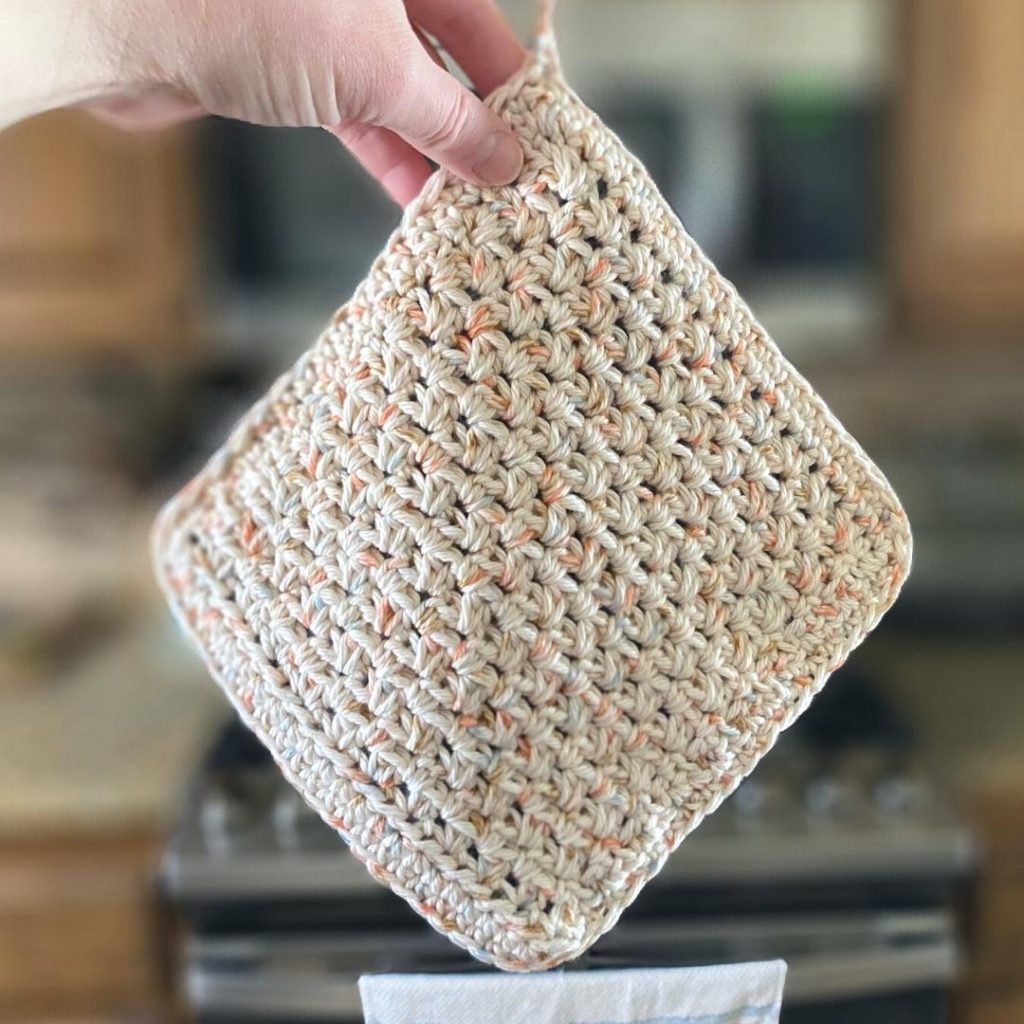 2.)
The Aspen Woods Cowl from Ambassador Crochet will keep you nice and warm when venturing in the woods this winter.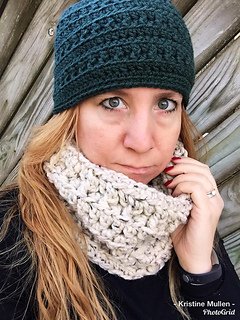 3.)
The Aurora Make-Up Bag from Sunflower Cottage Crochet is sure to keep all your things contained. It can even be used as a notions bag for all your crochet supplies.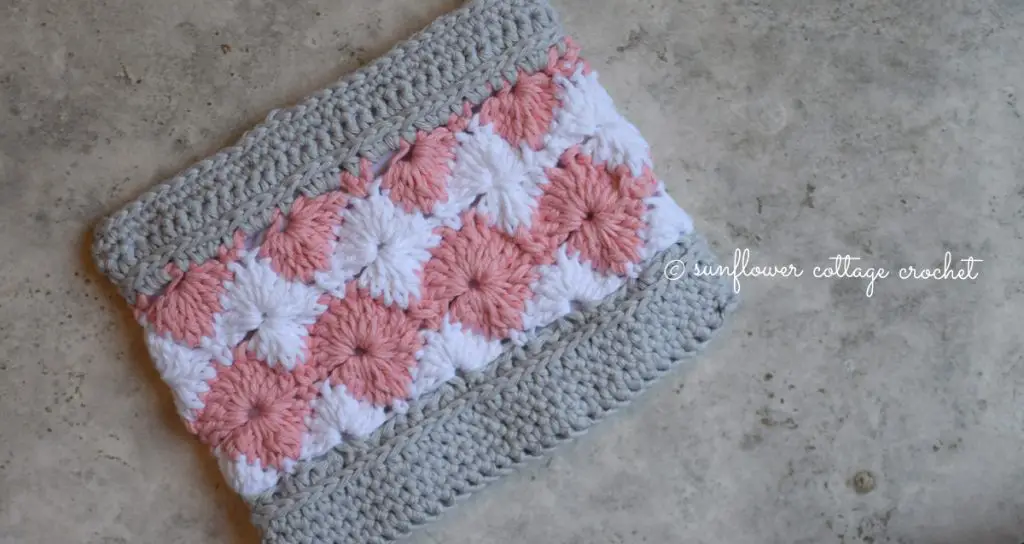 4.)
The Cable & Crossed Cowl from Cosy Rosie UK is one of many patterns in the Cable & Crossed Collection. Featured on the Me'n'My Hook Blog as a guest post.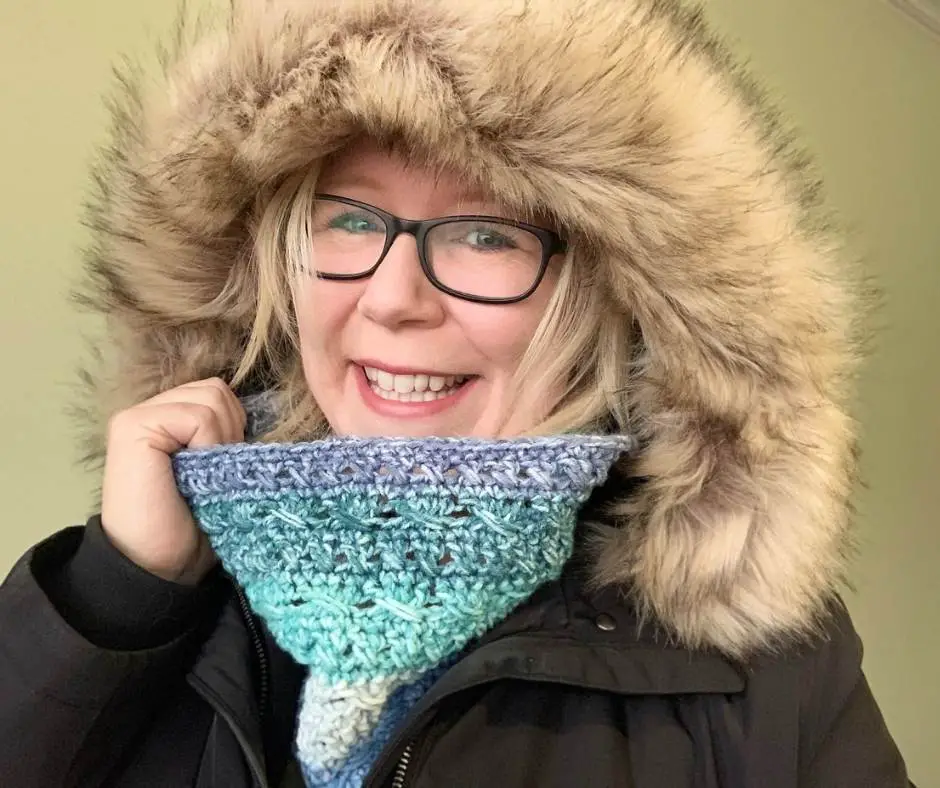 5.)
The Elizabeth Fingerless Gloves from Cosy Rosie UK have a beautiful fur trim that adds that extra flair.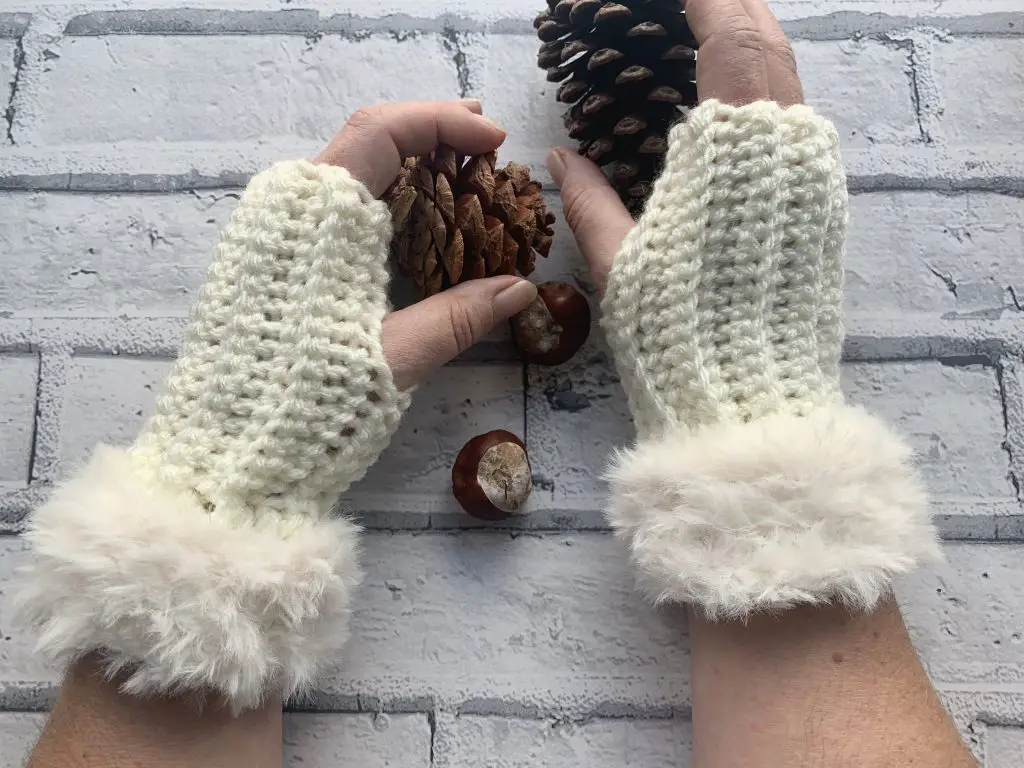 6.)
You're going to love the Farmhouse Hanging Baskets from Green Fox Farms to use to hold so many of your things both in and out of the house.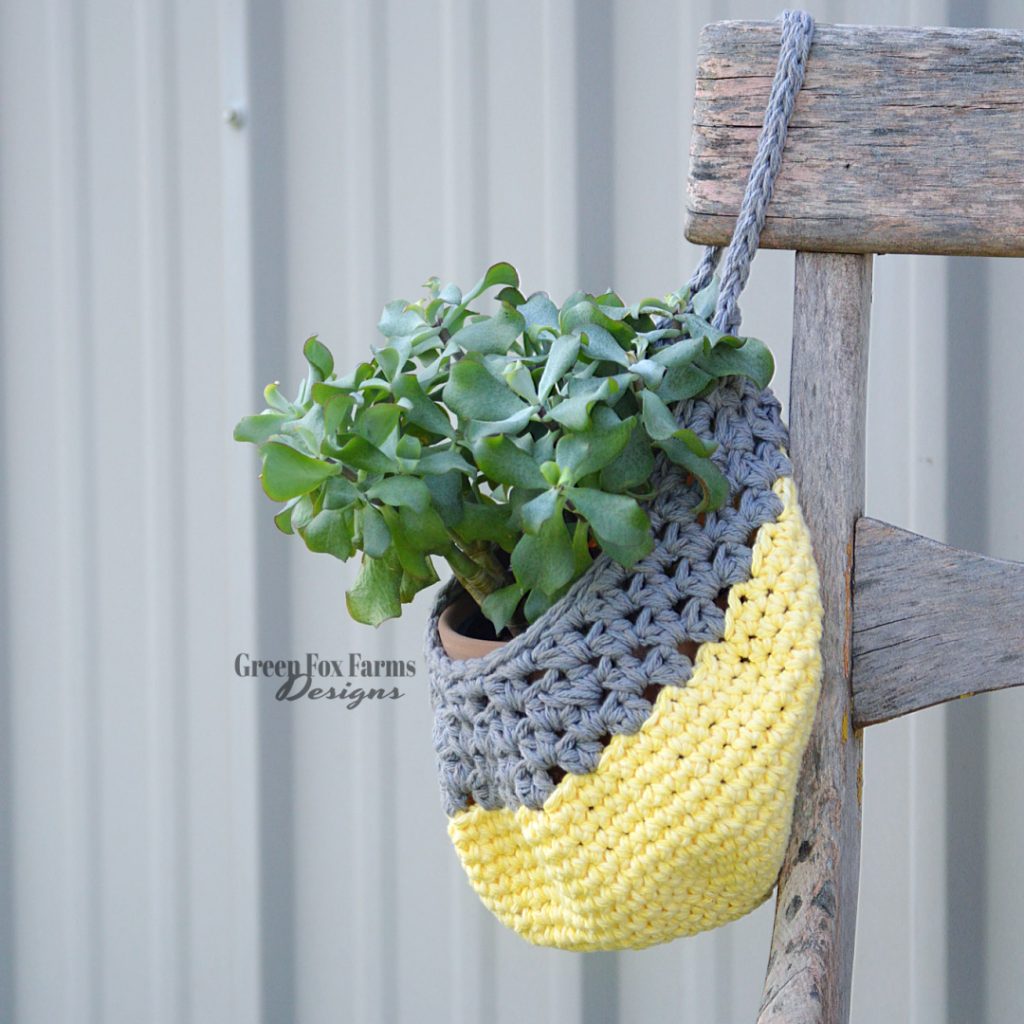 7.)
The Frozen Treat Cozy is the one of my favorite designs. It fits so many of my favorite frozen treats!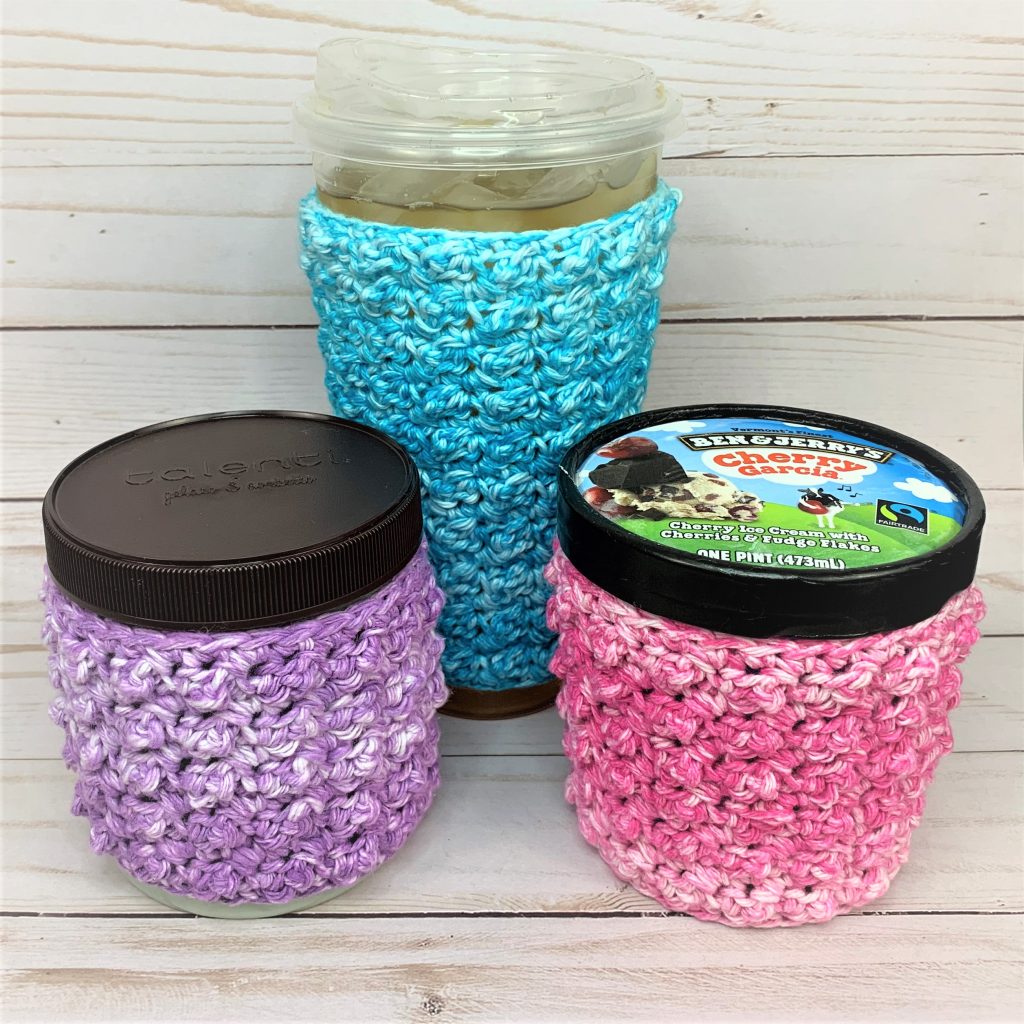 8.)
The Hawthorne Easy Mobius Scarf from Me'n'MyHook is a beautiful accessory for anytime of the year.
9.)
Learn how to make the Houndstooth Stitch with the Houndstooth Clutch from Me'n'MyHook.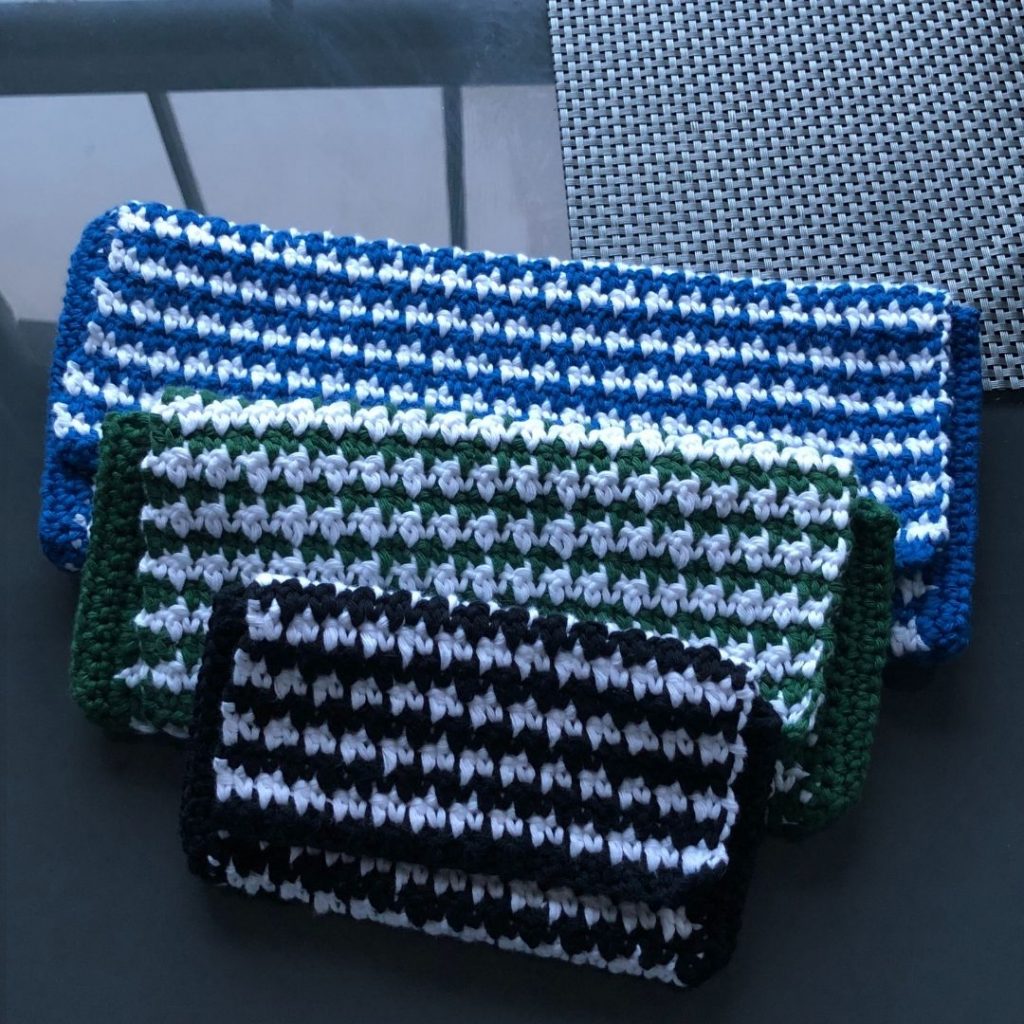 10.)
Dream of the seaside with the Mermaid Dreams Cowl from Sunflower Cottage Crochet.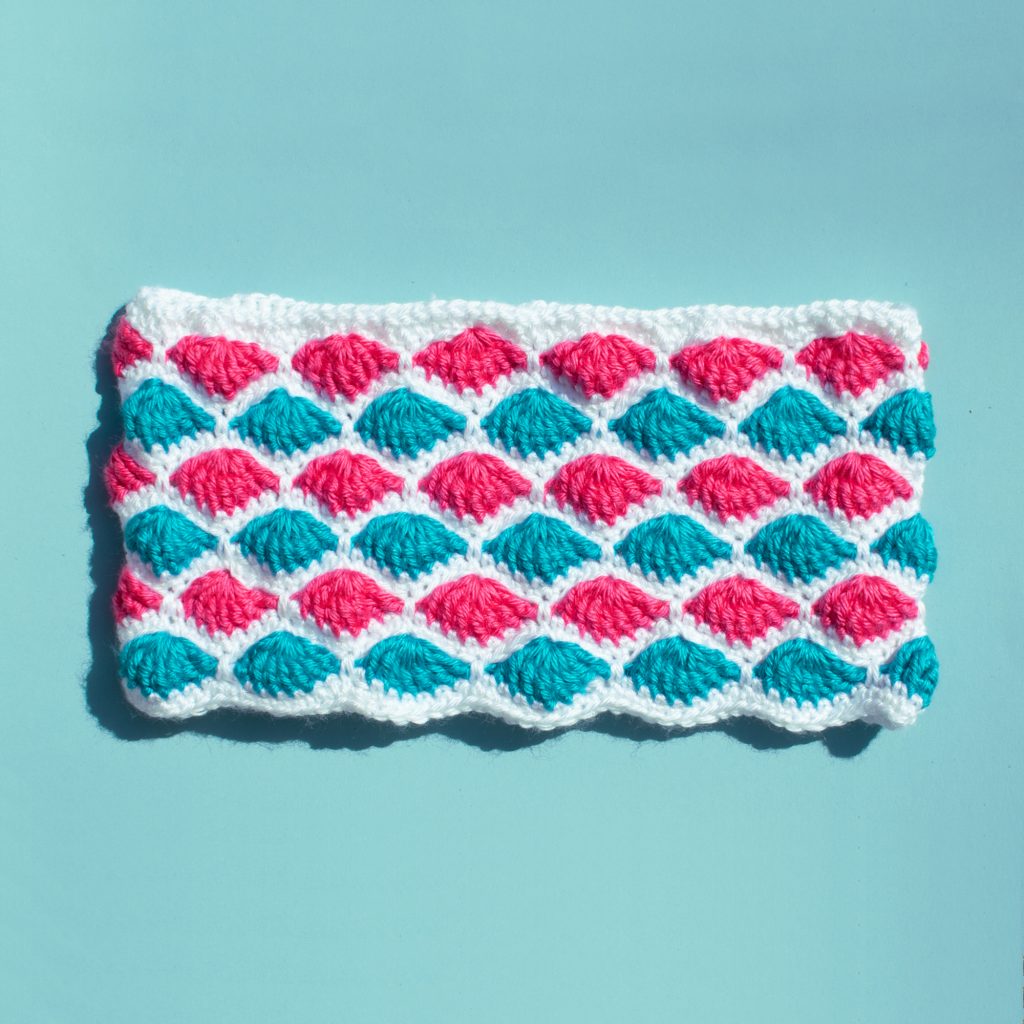 11.)
Add a touch of elegance to your wardrobe with the Pemberley Choker & Bracelet Set from Ambassador Crochet.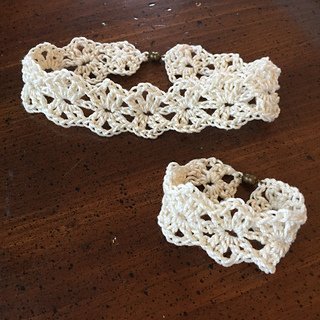 12.)
The Simple Mesh Crochet Coaster from Juniper & Oakes is a great project to use up your partially used skeins.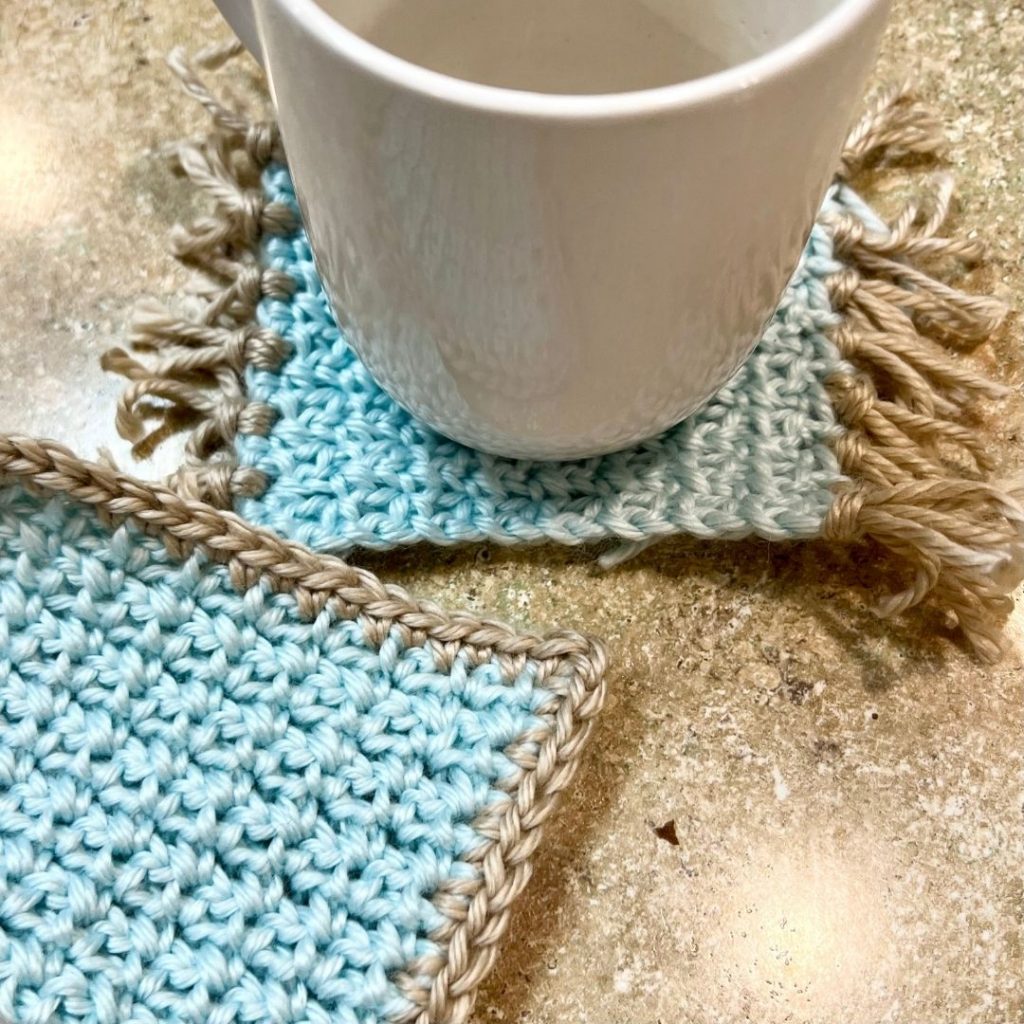 13.)
Keep your sunglasses protected with the Sweet Stripes Sunglasses Case from Green Fox Farms.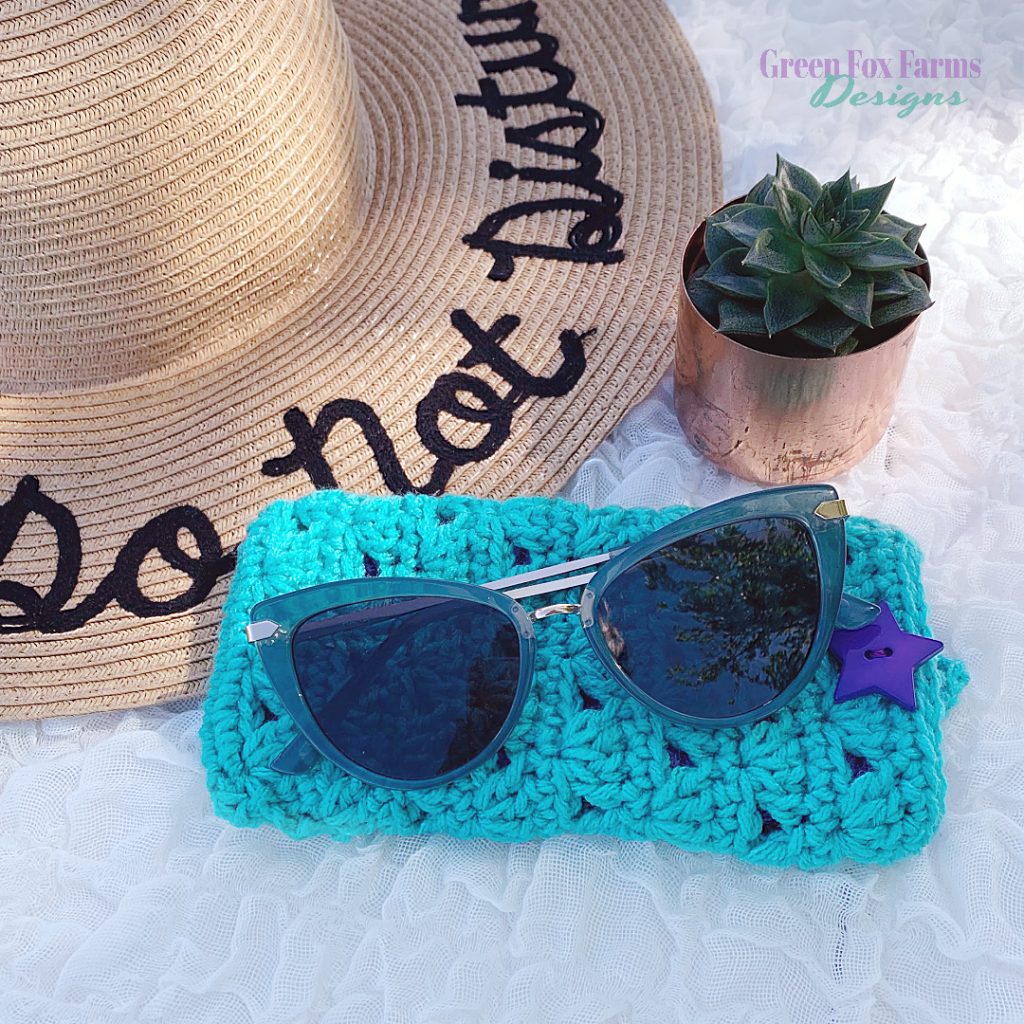 14.)
Give the gift of the stunning Twisty Tree Ornament from Juniper & Oakes this year.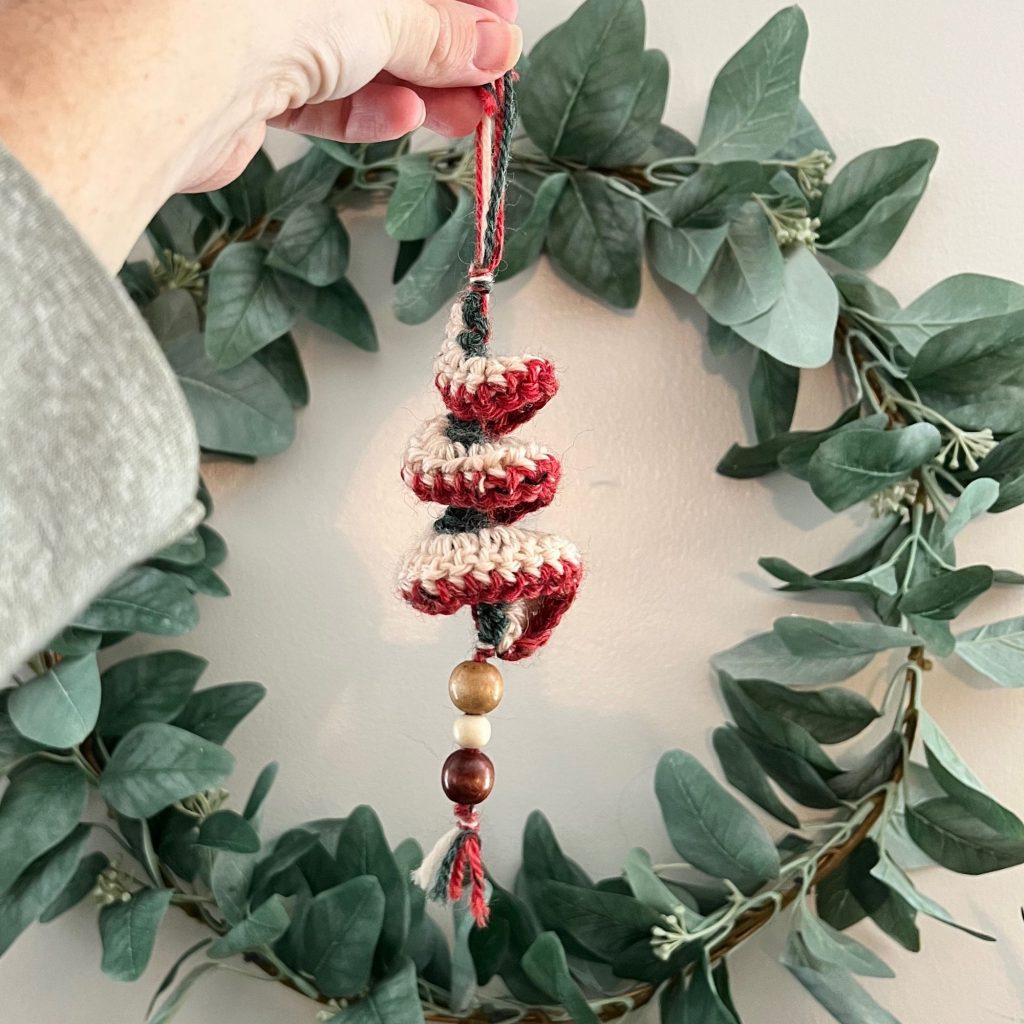 15.)
The Wave Catcher Drinkware Set from High Desert Yarn will be perfect for all your favorite beverages. View for free on the Me'n'MyHook blog.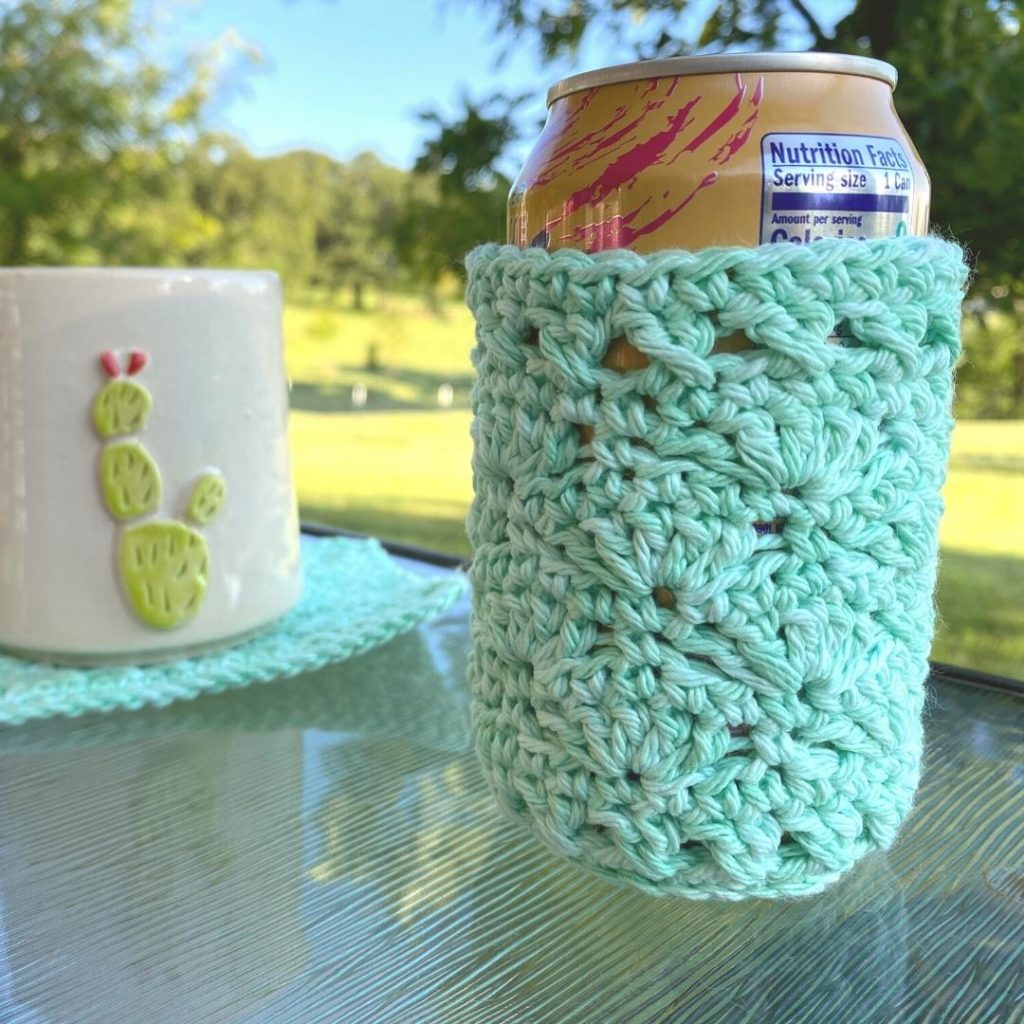 16.)
With the Winter Hills Mug Rug you'll have a spot for your favorite cookies or snacks right next to your hot beverage too!
---
Follow Crochets By Trista on:
Facebook
Instagram
Pinterest
Ravelry
Etsy
Ribblr
Love Crafts
Join the
"Crochets By Trista Crochet Community"
on Facebook.
I'd love to hear from you! Don't hesitate to contact me.  Let me know what you're working on or designs you'd like to see in the future.  Use the links above or email me at crochetsbytrista@gmail.com 
If you've purchased my designs in the past, leave a review.  I want to know what you think.