Do you have a single skein of DK weight or #3 weight yarn but no idea of what to make with it? Then you will love the Blueberry Sunset Scarf!
The best part about the Blueberry Sunset Scarf is that it looks amazing as a smaller scarf or more of a large triangle shawl.
****Post contains affiliate links – which means if you make a purchase from the links below, I will get a small percentage of the sales at no additional cost to you****
One Skein Makes Blog Hop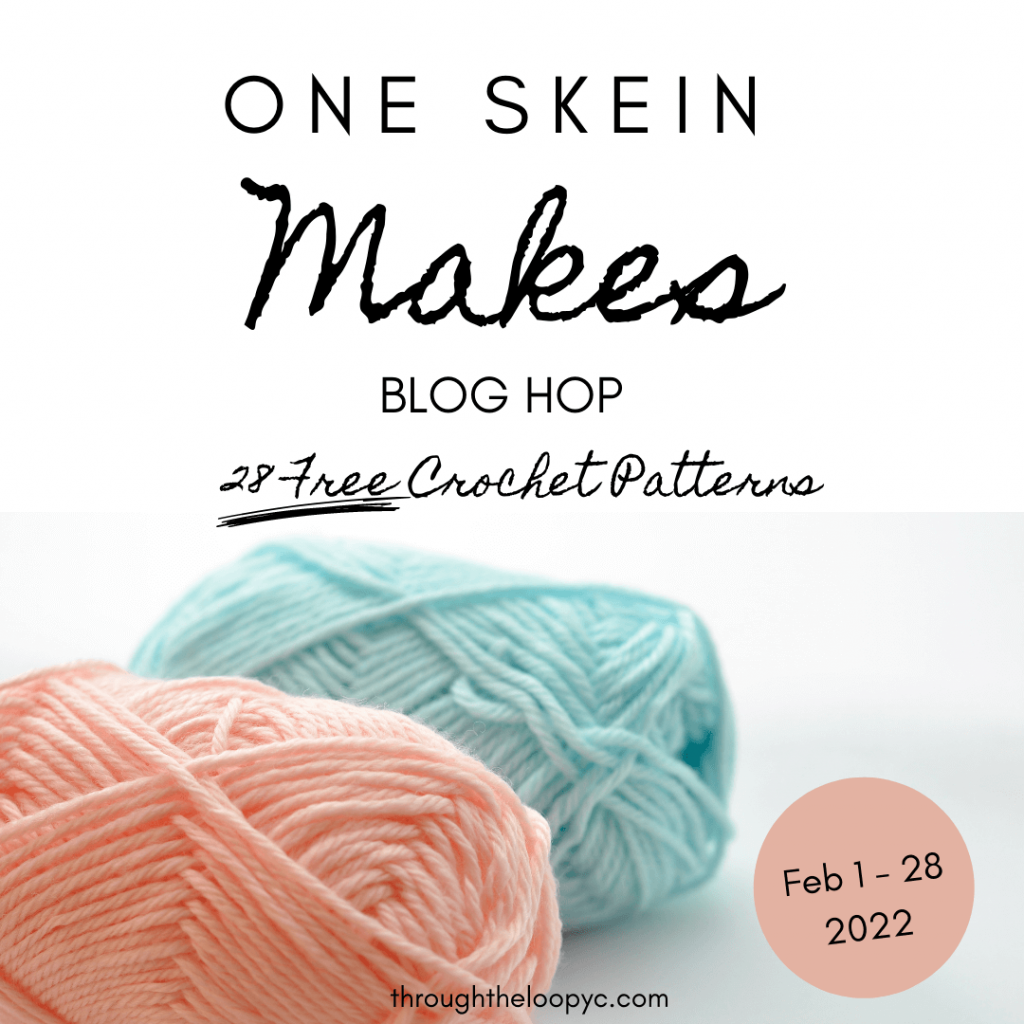 The Blueberry Sunset Scarf is featured in the One Skein Makes Blog Hop hosted by Though The Loop Yarn Craft.
For the month of February 2022 you can enjoy a FREE pdf download daily from each of these amazing designers below. The featured pattern is updated at 6:00 PST/9:00 EST each morning.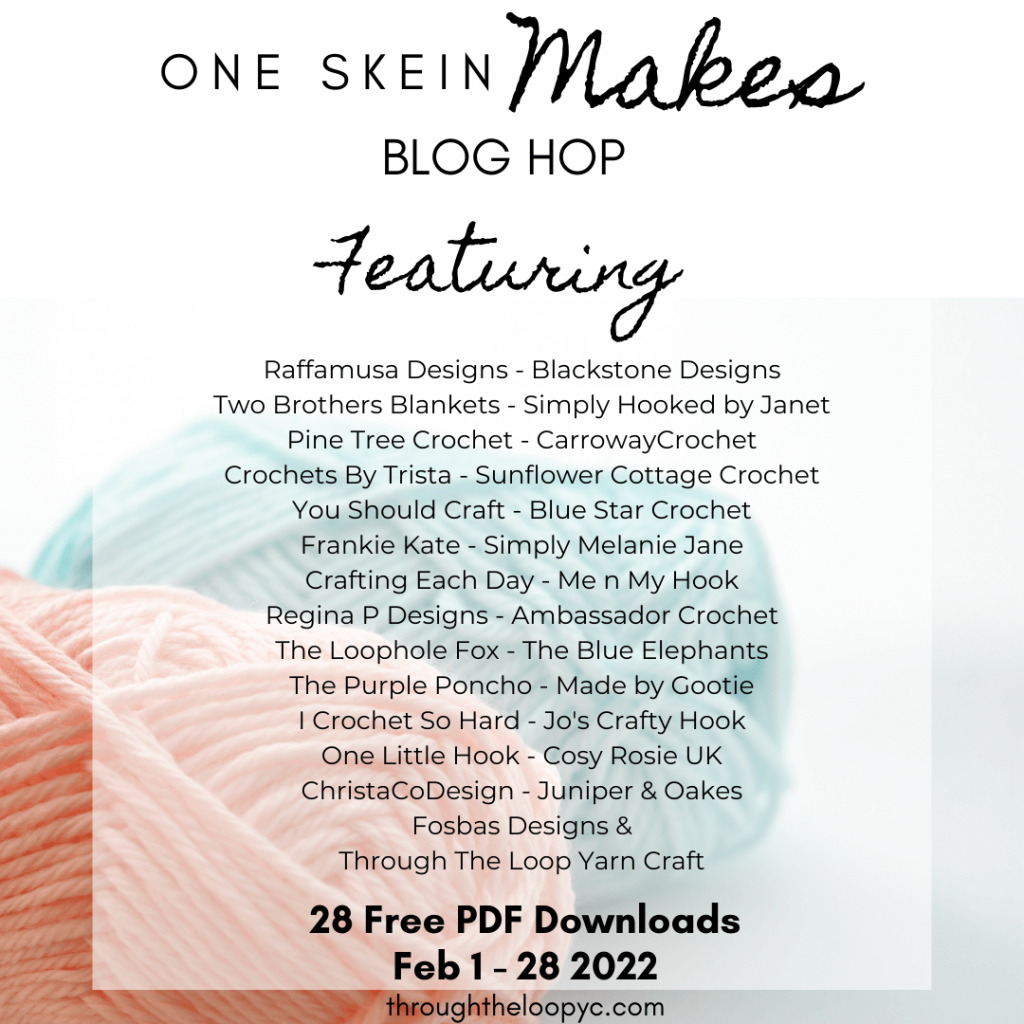 The Yarn
I loved this design so much that I needed to make it again! I had a few skeins of a locally hand-painted yarn that was just calling to me.
Since most skeins of DK weight yarn vary from anywhere between 325 and 375 yards I designed the Blueberry Sunset Scarf to use roughly 350 yards.
With the Blueberry Sunset Scarf using the Caron Skinny Cake, I used about half of the cake. I have intentions of making the scarf larger in the coming months (when I get time) to use up the rest of the cake.
When I made it again using the Artisan Yarns version, I wanted to use both skeins that I had on hand. Because all hand-dyed yarn varies I alternated skeins every 4 rows. One hank was a little more pink while the other had more blues.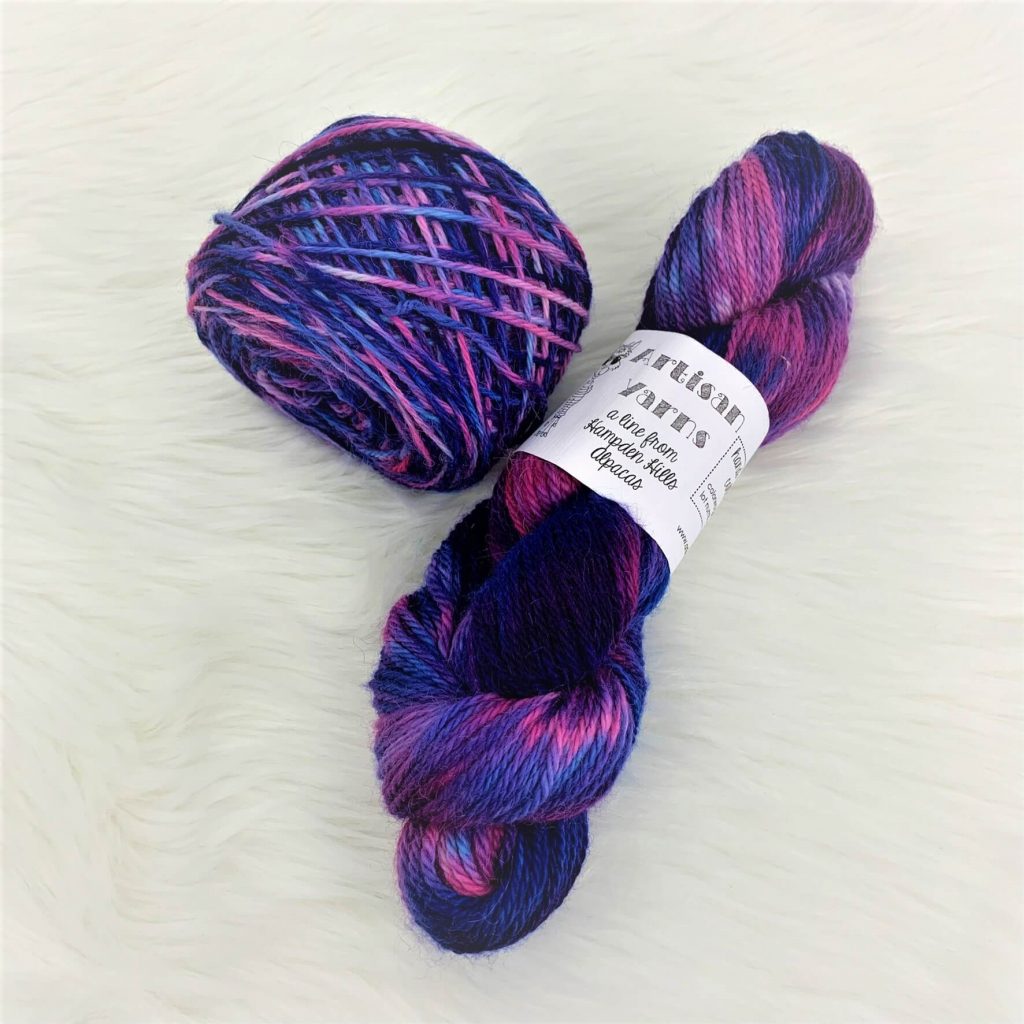 Supplies Needed