Do you need a crocheted trivet to help protect your countertops? The Hot Stuff Trivet is exactly what you need!
This easy to follow crochet pattern can be made in just a few hours. A perfect addition to all your other kitchen items and makes an amazing gift.
***Post contains affiliate links- which means if you make a purchase from the links below, I will get a small percentage of the sales at no additional cost to you ***
Up until I made the Hot Stuff Trivet did you know that I used one of the two pot holders we have to put my hot items onto to protect my counters? It is fine and dandy when I only have one pot or dish, but when I have multiple items coming out of the oven at the same time (like on holidays) things can get a little dicey.
I don't recommend using the Hot Stuff Trivet as pot holder though. I don't think that it is thick enough to protect your hands from the dishes right from the oven.
At Home Crochet Blog Hop
Featured in the At Home Crochet Blog Hop hosted by High Desert Yarn.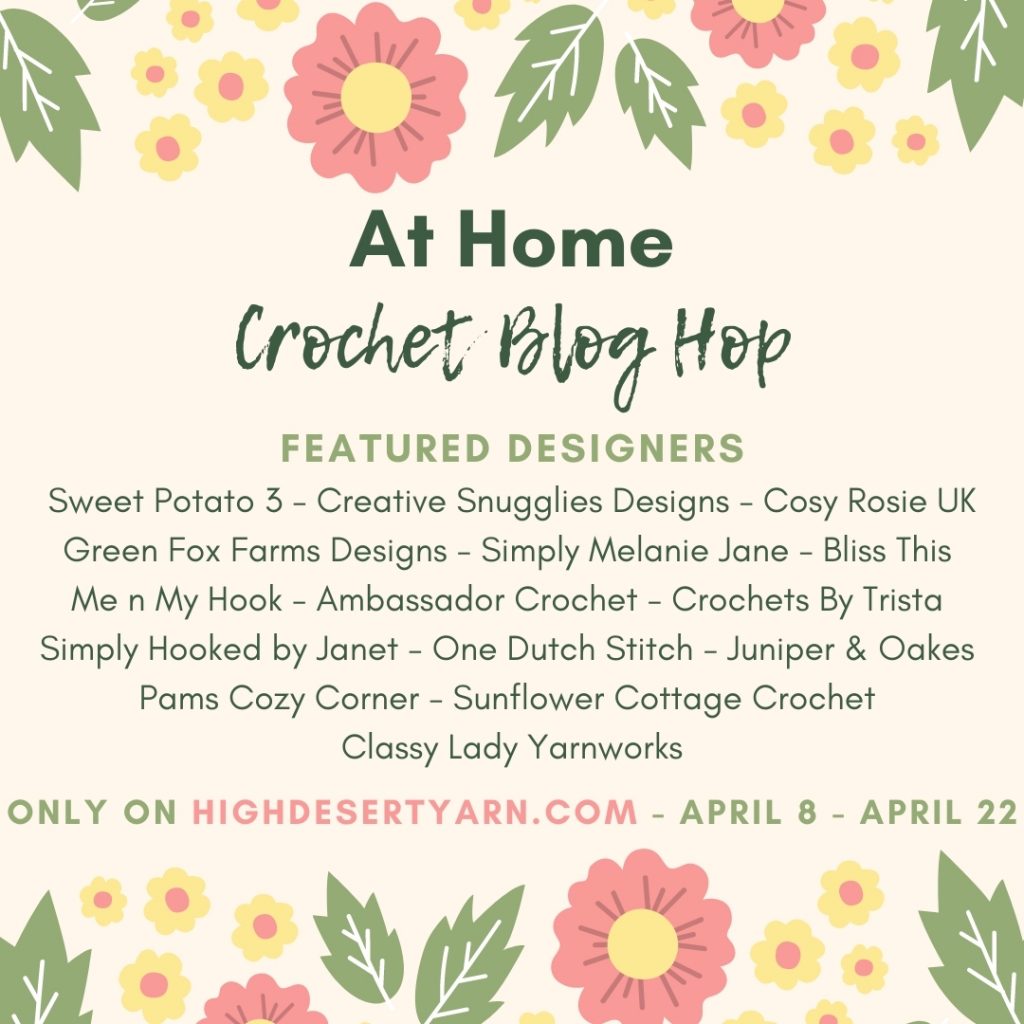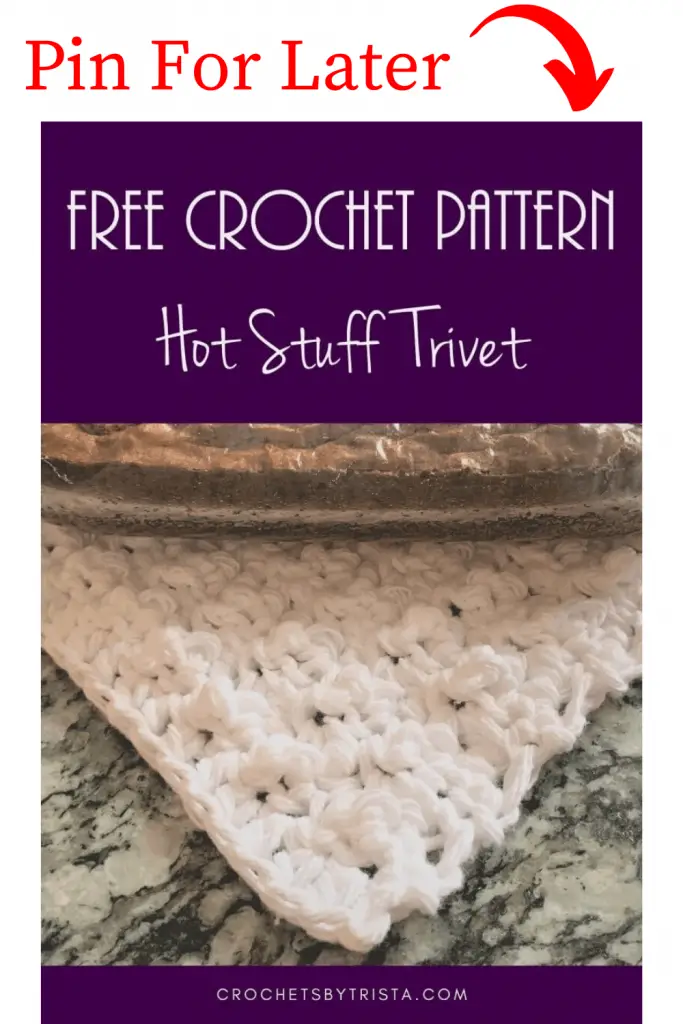 Supplies Needed
90-100 yards " target="_blank" rel="noreferrer noopener">worsted weight cotton yarn
I/5.5mm Crochet hook
Scissors
" target="_blank" rel="noreferrer noopener">Measuring tape
" target="_blank" rel="noreferrer noopener">Yarn needle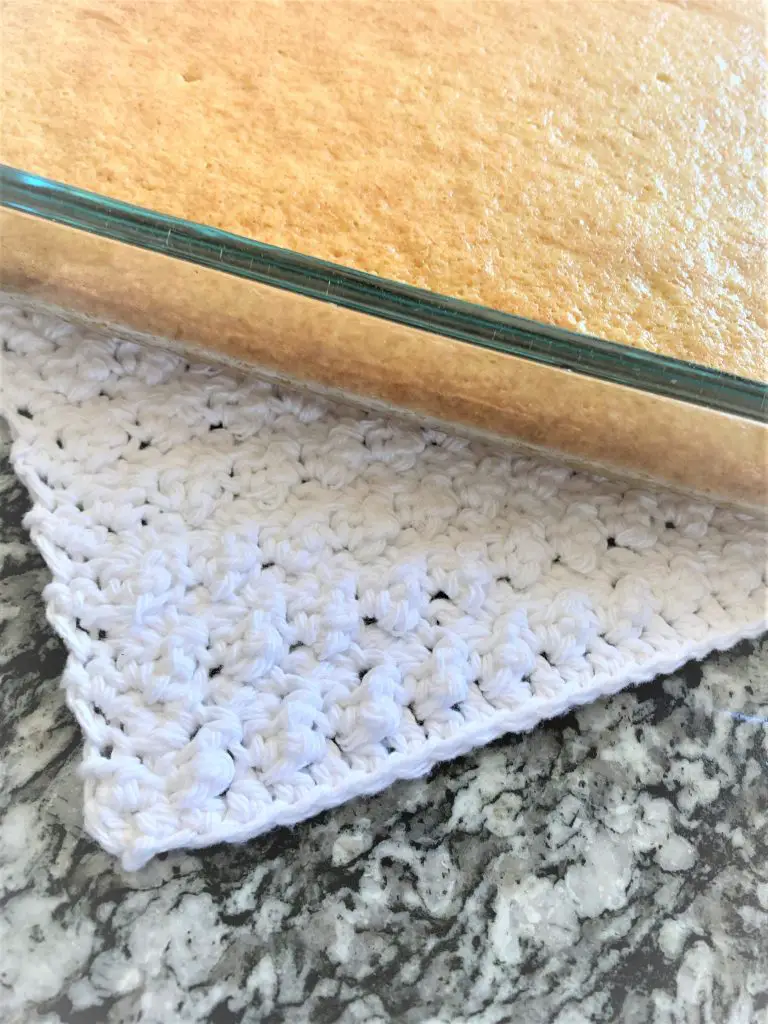 The Yarn
Remember back in July 2020 when I released the Frosting Collection? I had purchased the cone of Lily's Sugar 'n' Cream to make sure I had enough yarn to make all the dishcloths. I'm still working through the cone! Why go out and buy more cotton yarn when I have plenty left over.
I don't have a whole lot more left to go before I've used it all. I saved myself a lot of money by buying it the way I did. If you plan on making a lot of items using cotton, I recommend buying a cone of it.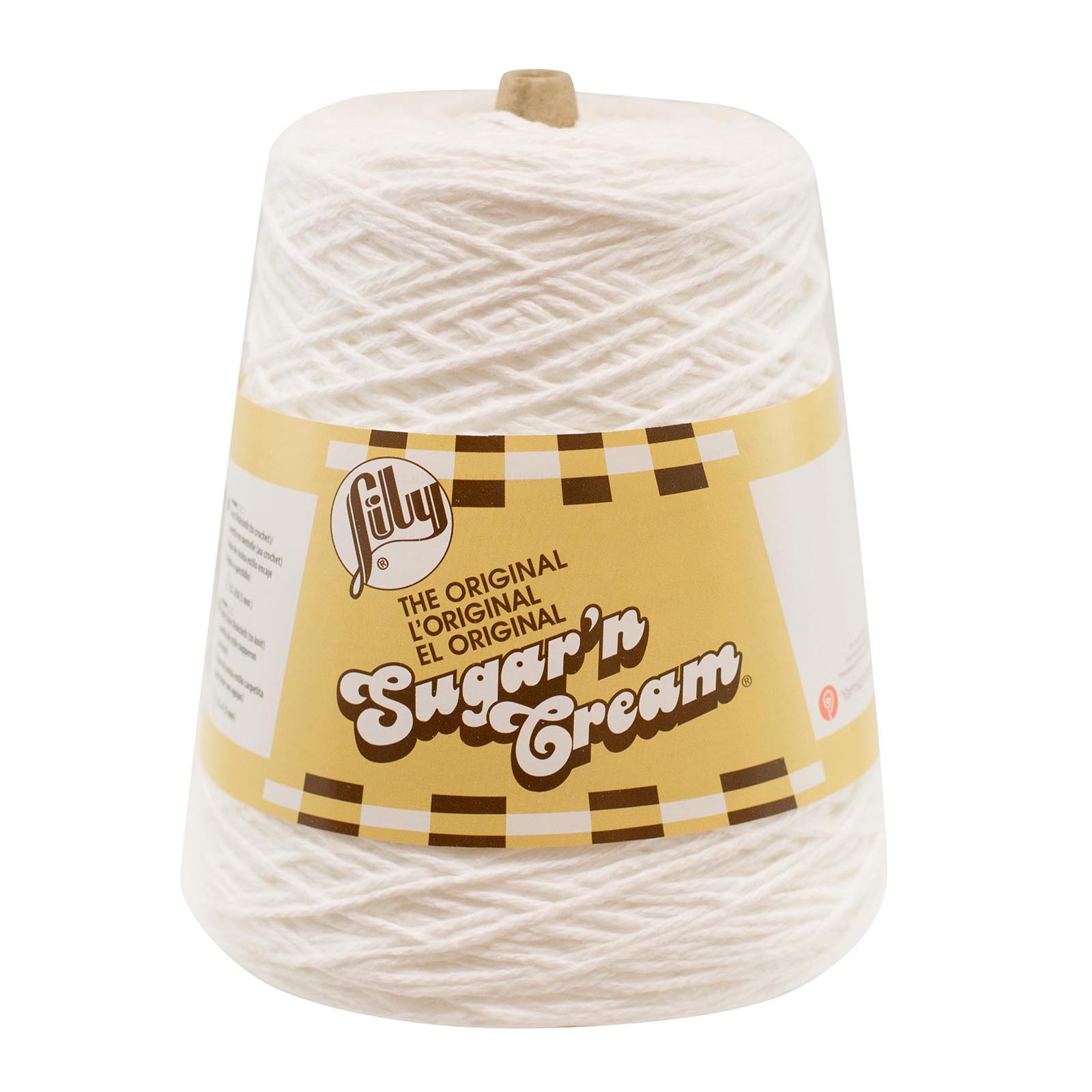 Stitches & Abbreviations
Ch – Chain
Dc – Double Crochet
Hdc – Half Double Crochet
RS – Right Side
Sc – Single Crochet
Sk – Skip
Sl St – Slip Stitch
WS – Wrong Side
Pattern Notes
The Hot Stuff Trivet is reversible.
A stitch count has been provided at the end of each row.
The border provided is optional. I personally make mine without, but I know that some like the border.
The Sc forces the Tr to be pushed to the opposite side.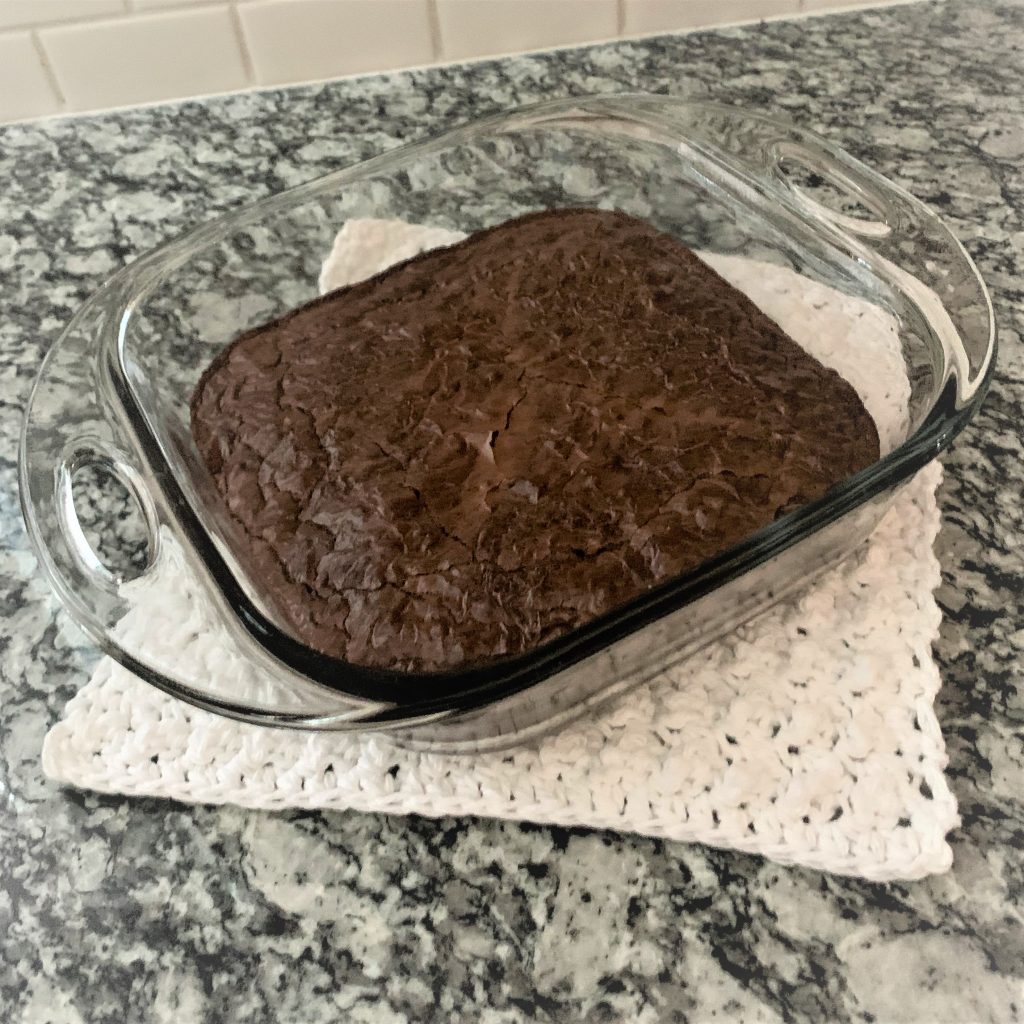 Pattern
Ch 31
1.) Hdc in 2nd Ch from the hook and each Ch across. (30) RS
2.) Turn, Ch 1, Sc in 1st St, *(Sc, Tr) in next St, Sk next St, * repeat across, Sc in last St. (30) WS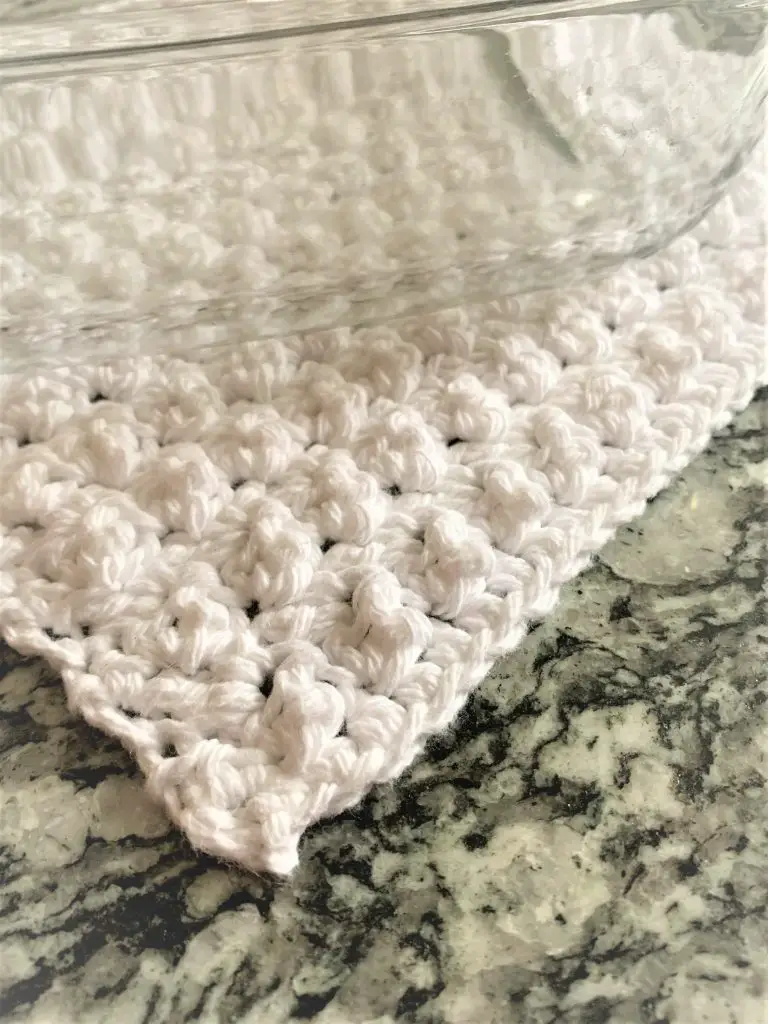 3.) Repeat Row 2 until approx. 8.5" ending on the WS.
4.) Turn, Ch 1, Hdc in 1st St and each St across. (30)
Optional Border
Ch 1, Sc evenly around with 3Sc in each of the 4 corners, Sl St to 1st Sc.
Finishing
Finish off and weave in ends.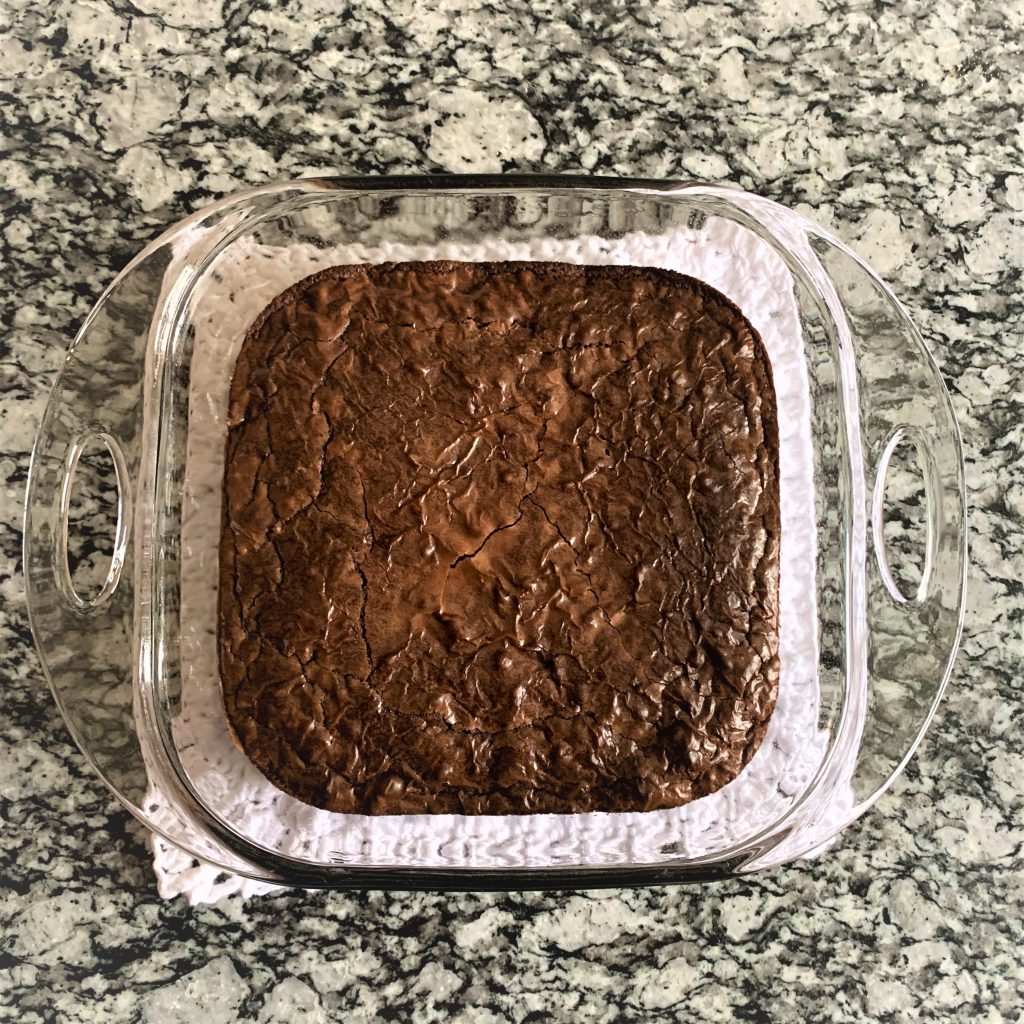 Availability
An ad-free pdf is available to purchase on Ravelry and Etsy.
---
Like the Hot Stuff Trivet?
Then you'll love these!
Join the
"Crochets By Trista Crochet Group"
on Facebook
Follow Crochets By Trista on:
Facebook
 Instagram
Pinterest
 Etsy
 Ravelry
I'd love to hear from you! Don't hesitate to contact me. Let me know what you're working on or designs that you'd like to see in the future. Use the links above or email me at crochetsbytrista@gmail.com.
If you've purchased my designs in the past, leave a review. I want to know what you think.