With Mother's Day right around the corner, I decided that I would gather my favorite items together for you. We all like to be spoiled sometimes and why not suggest a few things we want but wouldn't necessarily purchase on our own.
***Post contains affiliate links- which means if you make a purchase from the links below, I will get a small percentage of the sales at no additional cost to you ***
If you're looking for yarn, hooks, supplies, accessories, and other items for gifts, check out the list below.
Yarn
You might think that us crocheters have too much yarn.
There is no such thing as too much yarn!
It doesn't look like it but each skein/ball/hank/cake of yarn is destined to become a certain project, we're just waiting for the right one.
Some of my favorite places to purchase yarn are:
Hooks
It is hard to crochet without a hook. Don't get me wrong, it can be done, it just isn't that easy.
Ask anyone who crochets what style of hooks are their favorite. You'll get a different answer from just about everyone.
Some of my favorite hooks are: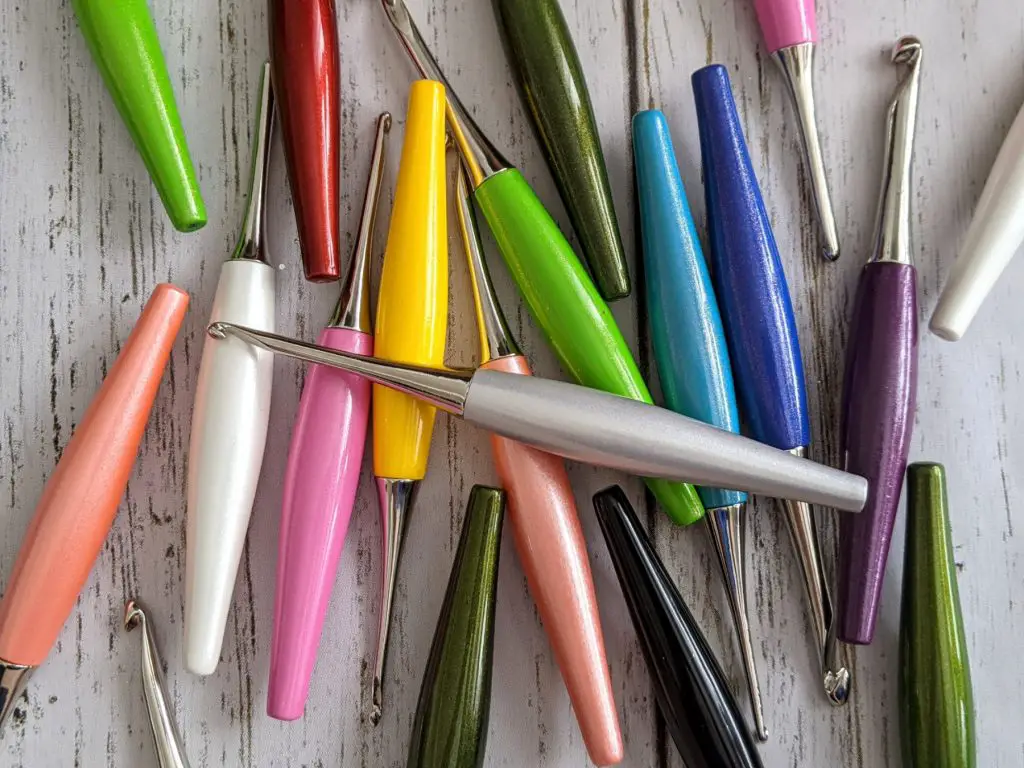 Supplies
So you've got your yarn and hook, now you need your other supplies.
Some of my favorite supplies are:
Measuring tape – Amazon
Blocking materials – Amazon
Accessories
We've got all our supplies, now we need somewhere to store them.
You can get this cute (and personalized) set from Green Fox Farms Designs. There are other set that would be great gift ideas too, click HERE to see.
These totes are perfect as project bags, especially when on the go or to keep everything together next to the crafting spot.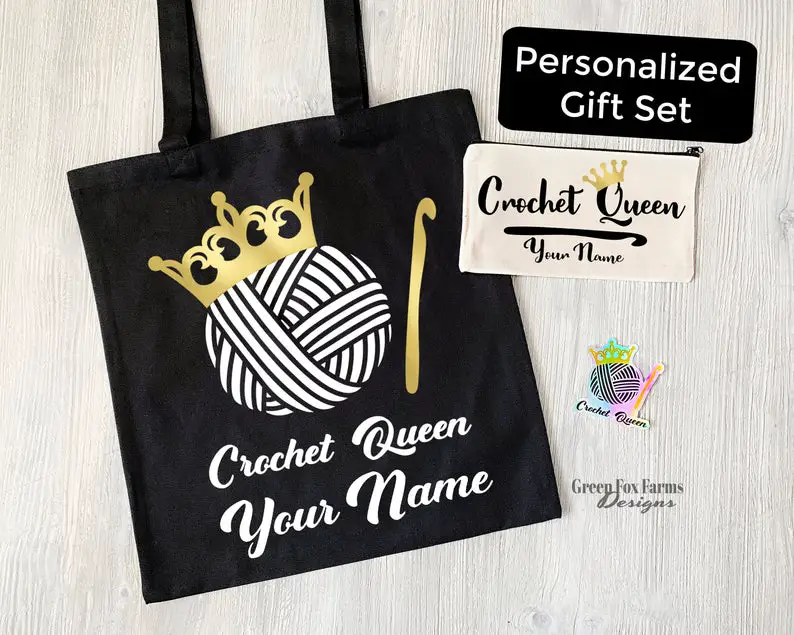 The Utility Basket from J2CraftworksLLC are perfect to hold the collection of hooks most of us have.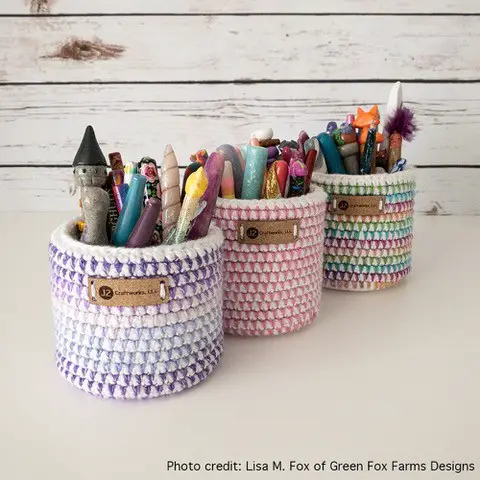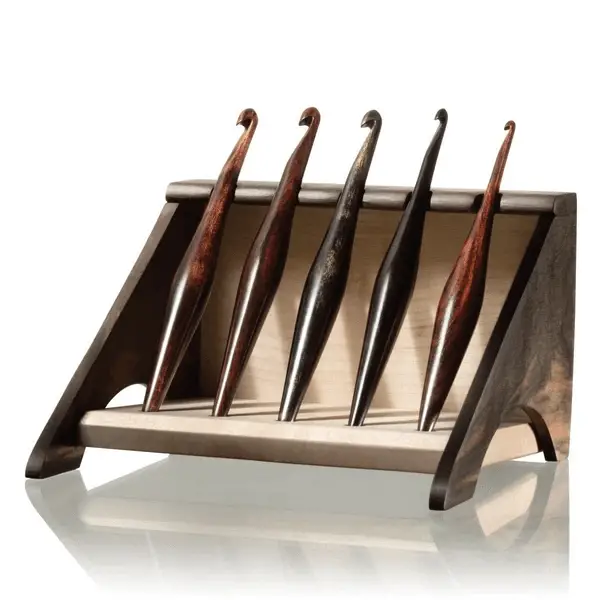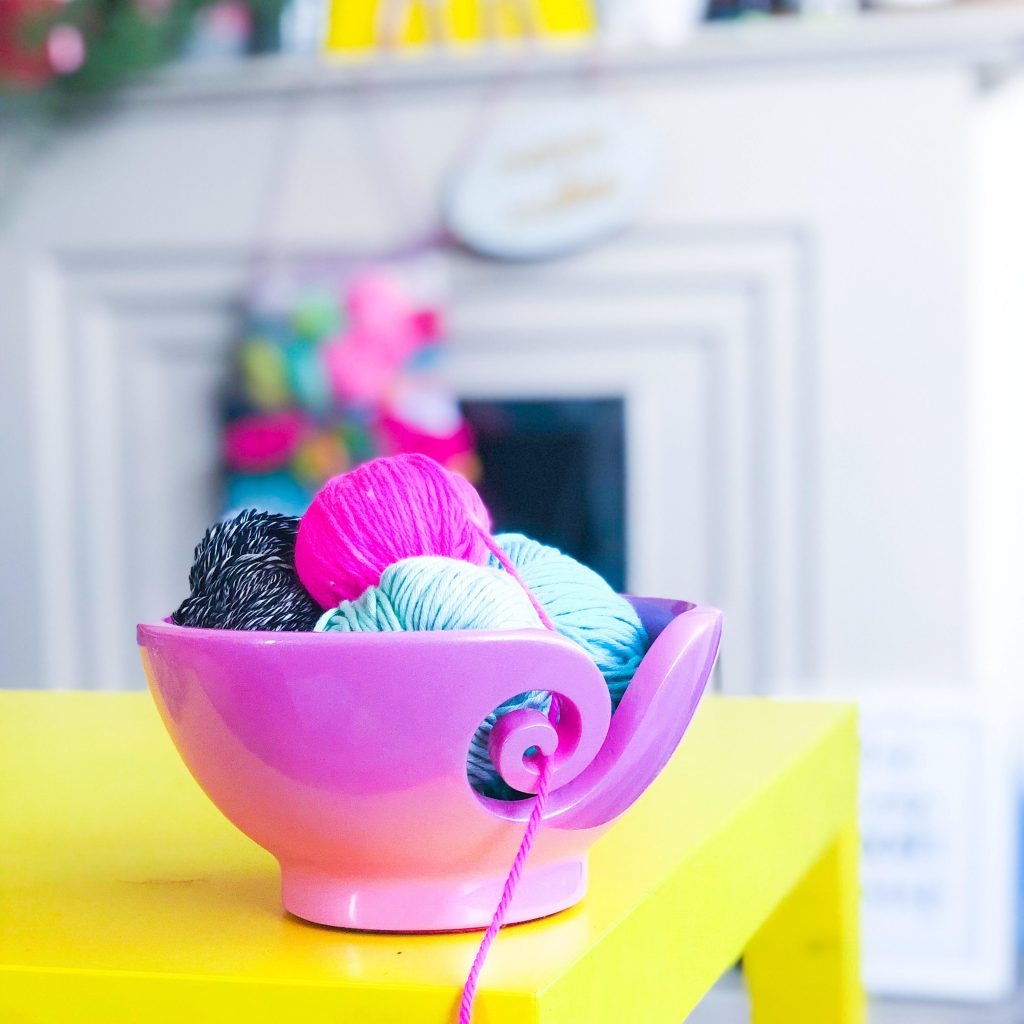 Other Items
So Mom has all those items already? What about something else to spoil her with? The items listed below might be the perfect gift.
When all the things above just aren't right, you could always grab a gift card from her favorite places.
I hope I've given you great ideas of gifts to get your favorite crocheter in your life. Leave a comment below, send me an email or dm, and let me know if I missed any items.
Have a great day!
---
Join the
"Crochets By Trista Crochet Group"
on Facebook
Follow Crochets By Trista on:
Facebook
 Instagram
Pinterest
 Etsy
 Ravelry
I'd love to hear from you! Don't hesitate to contact me. Let me know what you're working on or designs that you'd like to see in the future. Use the links above or email me at crochetsbytrista@gmail.com.
If you've purchased my designs in the past, leave a review. I want to know what you think.