I wanted to showcase a few of my crochet maker colleagues and their businesses. With many craft fairs being cancelled this year I wanted to help out in any way I could.
Each of the featured makers specialize in different items that will be great as gifts for your friends and family (or yourself ?). A lot of the items are ready to ship so you can get your shopping done sooner. Custom orders are also an option but check with the maker on more details.
Creative Snugglies
Christina Ryan is the owner and toy creator who helps family and friends find handmade, soft, and unique toys to give to their young loved ones. Creative Snugglies provide high-quality cuddly toys for young children. Christina makes and sells snuggly toys for both girls and boys.
Christina loves meeting customers at craft fairs/markets. She also enjoys watching children pick out a toy and play with it the entire time while their parents continue shopping. Of course in this strange unprecedented time of Covid, Christina is not doing in person shows; however she is participating in virtual Craft Fairs/Events.
Creative Snugglies toys can be purchased on both Etsy and www.CreativeSnugglies.com
Sign up for her email list HERE and receive a coupon code for 15% off your purchase.
Follow Creative Snugglies on:
Instagram
Facebook
Pinterest
Christina's favorite toys are her mermaids, unicorns, and dinosaurs. Go to her FB page and let her know which one you like the most!
---
EcoMinded Stitches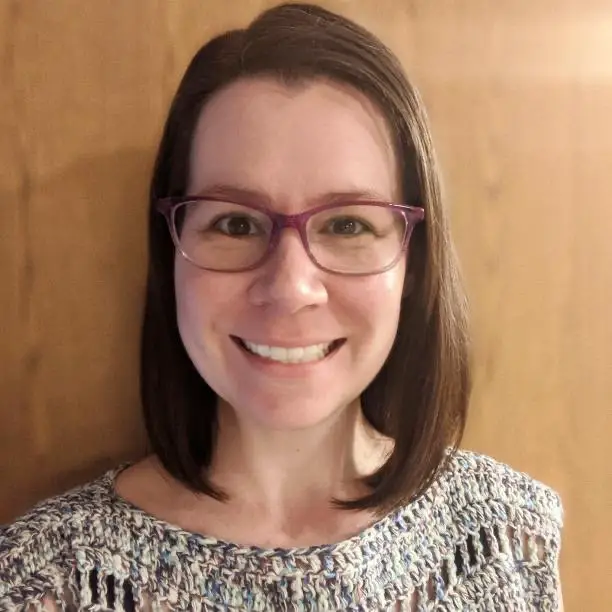 Krystal is a crochet maker and designer that focuses her business on sustainability. She uses cotton and cotton blend yarn to create items for an Eco-friendly home.
Krystal enjoys making and designing items for the home to support the environment. Sharing these makes with the community is important to her to make the planet a better place for all. From dish cloths to mug rugs Krystal enjoys the impact she is making in her own home and the environment.
EcoMinded Stitches items can be purchased on Etsy.
Sign up for her email newsletter HERE to learn tips and tricks to become more eco-friendly in your own home.
Follow Ec0Minded Stitches on:
Instagram
Facebook
Pinterest
Krystal's favorite items to make are small quick items such as her Eco Mug Rug and XOXO Eco-Mini.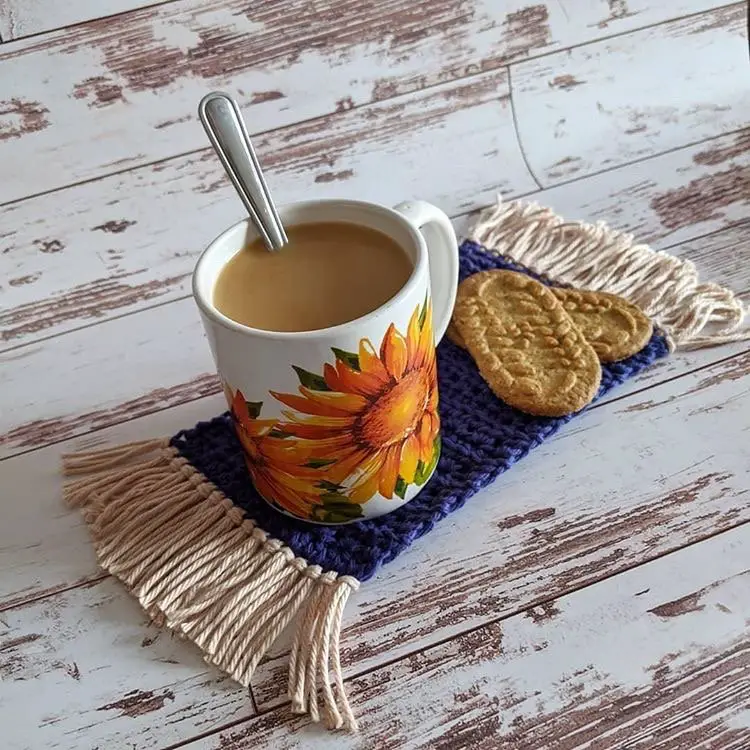 ---
J2 Craftworks LLC
Julie Dales and Joni Beatrice of Bloomington, IN, are the two 'J's in J2 Craftworks LLC. Their passion for creating beautiful, useful crocheted items for everyday life blossomed into a business last year. Julie crochets, and Joni adds labels, hardware, and straps.
They make gorgeous bucket bags — including their officially licensed Indiana University bags — crossbody cell-phone bags, baskets, earrings, reusable facial scrubbies, hair scrunchies, and more.
Their products can be purchased on Etsy.
To get an instant discount code, sign up for their email list HERE.
Have a question, email them at: J2CraftworksLLC@gmail.com 
Follow J2 Craftworks LLC on:
Facebook
Instagram
---
Life In Crochet
Amanda is a creator who has been crocheting for 20 years. She specializes in high-quality, hand-crafted accessories for you and your home, from winter wear to kitchen towels to decorative items.
The name of her business, Life in Crochet, is both a reflection of the role of crochet in her personal life, as well as her desire to enhance all areas of your life with beauty through crochet.
Amanda's products can be purchased through Etsy.
Sign up for her email list HERE and receive 15% off your first purchase!
Follow Life In Crochet on:
Facebook
Instagram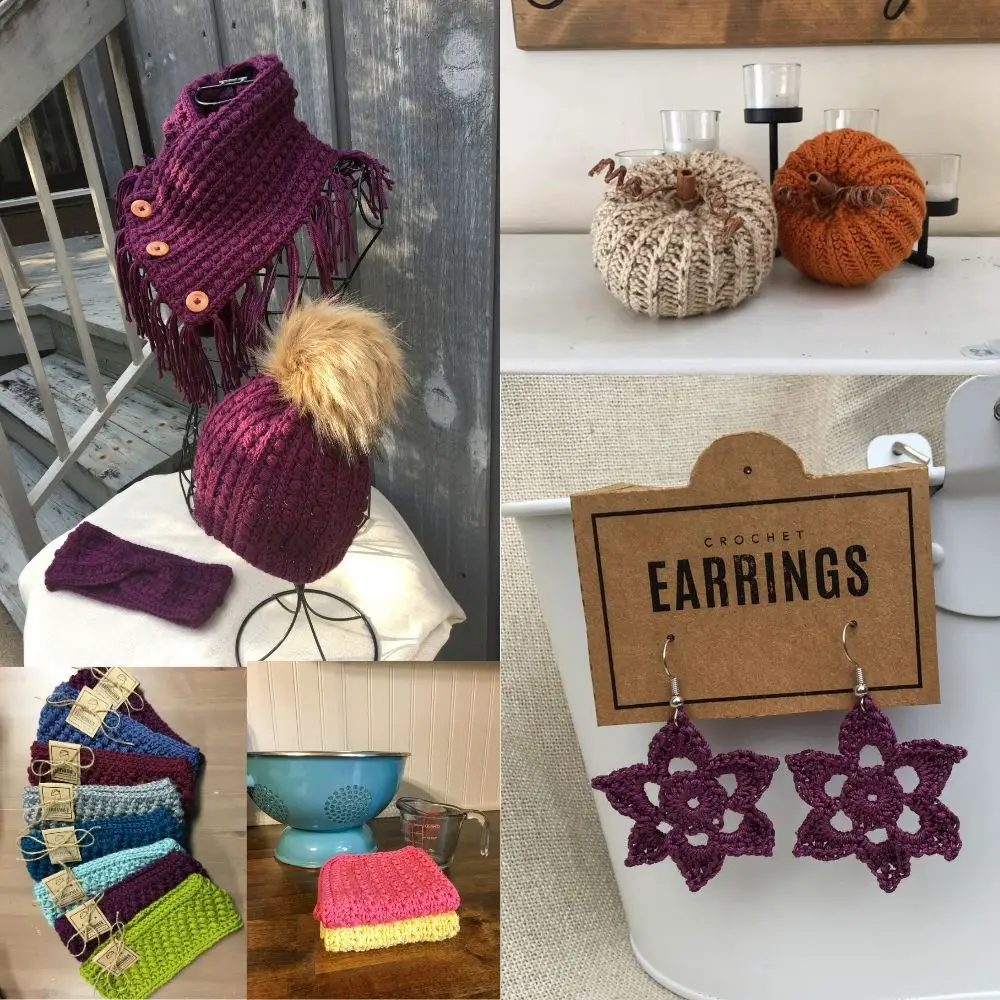 ---
Avalon Designs and Printables
Jan is the woman behind Avalons Designs and Printables. While working on her crochet and knit designs she couldn't find a planner that fit her crafting needs. Jan then decided to start designing her own printables and digital planners for other crafters too. These planners and printables are perfect for any hobbyist or business owner.
Get your Avalons Designs printables and planners on Etsy.
Follow Avalons Designs on:
Facebook
Instagram
Pinterest
---
Thank you for joining me and supporting other businesses.
Join the
"Crochets By Trista Crochet Group" on Facebook
Follow Crochets By Trista on:
Facebook
 Instagram
Pinterest
 Etsy
 Ravelry
I'd love to hear from you! Don't hesitate to contact me. Let me know what you're working on or designs that you'd like to see in the future. Use the links above or crochetsbytrista@gmail.com
If you've purchased my designs in the past, leave a review. I want to know what you think.