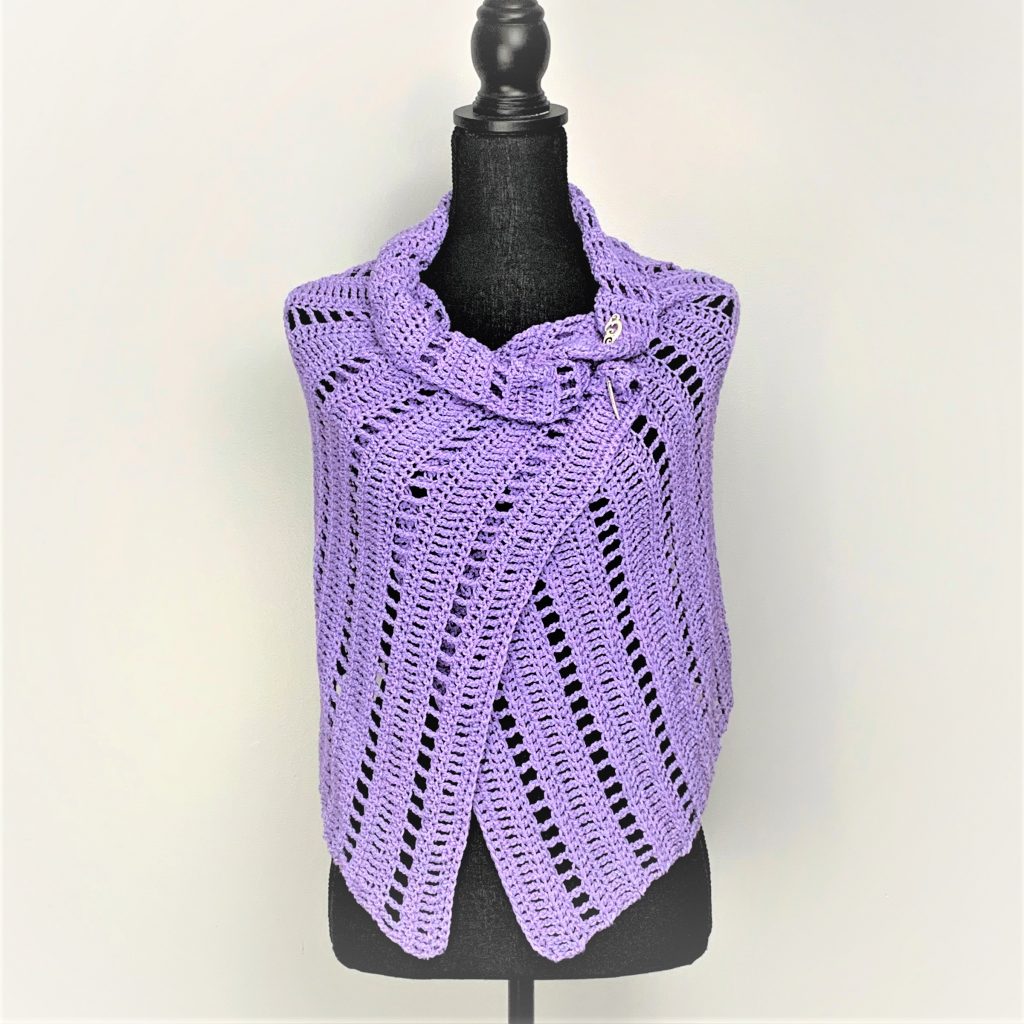 Heading into spring we're always looking for something that can keep us warm while out enjoying the fresh air. The Cozy Cool Weather Wrap will be just the thing you'll need.
This wrap is a quick project that is easy to follow and can probably be finished with in a week.
***Post contains affiliate links- which means if you make a purchase from the links below, I will get a small percentage of the sales at no additional cost to you ***
Wraps, Scarves and Cowls Blog Hop
Featured in the Wrap, Scarves, and Cowls Blog Hop hosted by Debbie of MadameStitch. The event has 22 crochet women's accessories that are perfect for spring.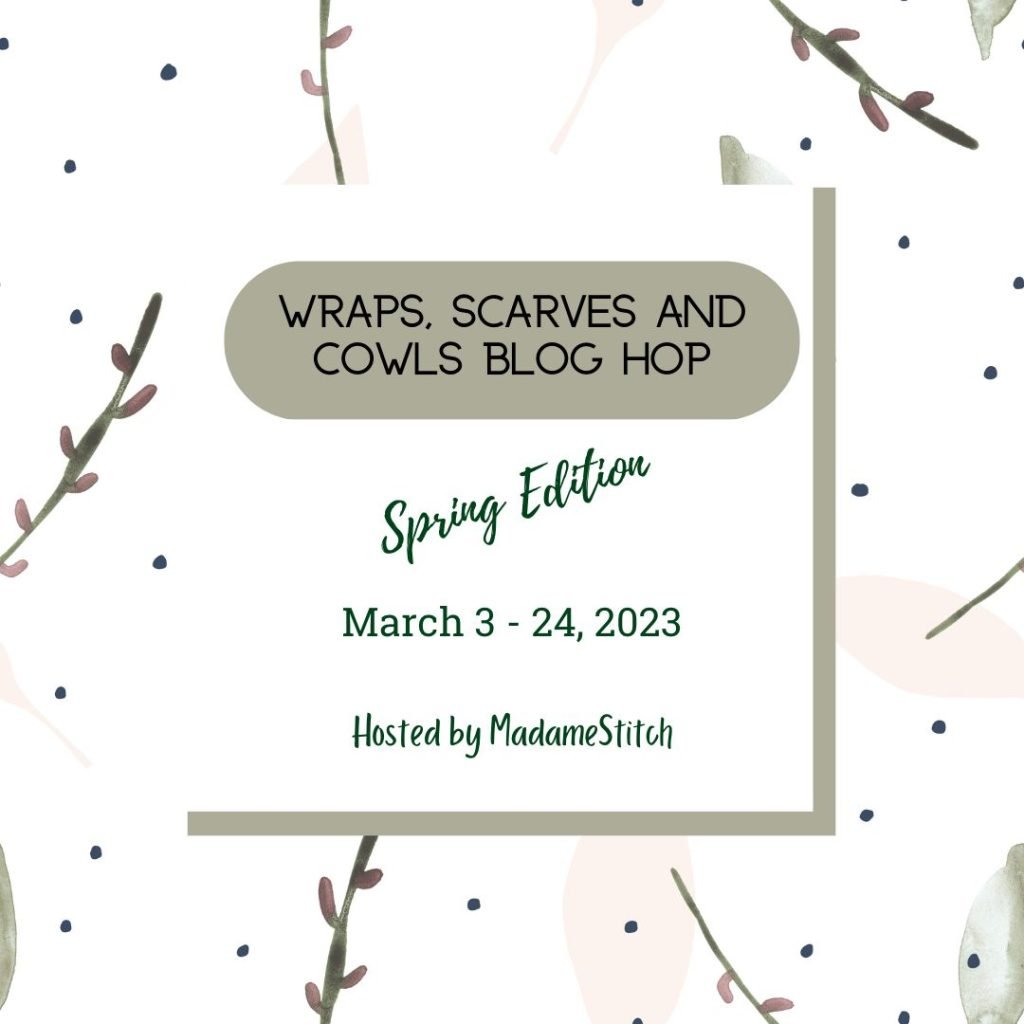 Transitional Wearables Blog Hop
Featured in the Transitional Wearables Blog Hop hosted by Michelle of Two Brothers Blankets. Enjoy 14 incredible wearables perfect for the summer to fall seasonal transition.

Bring on Spring Blog Hop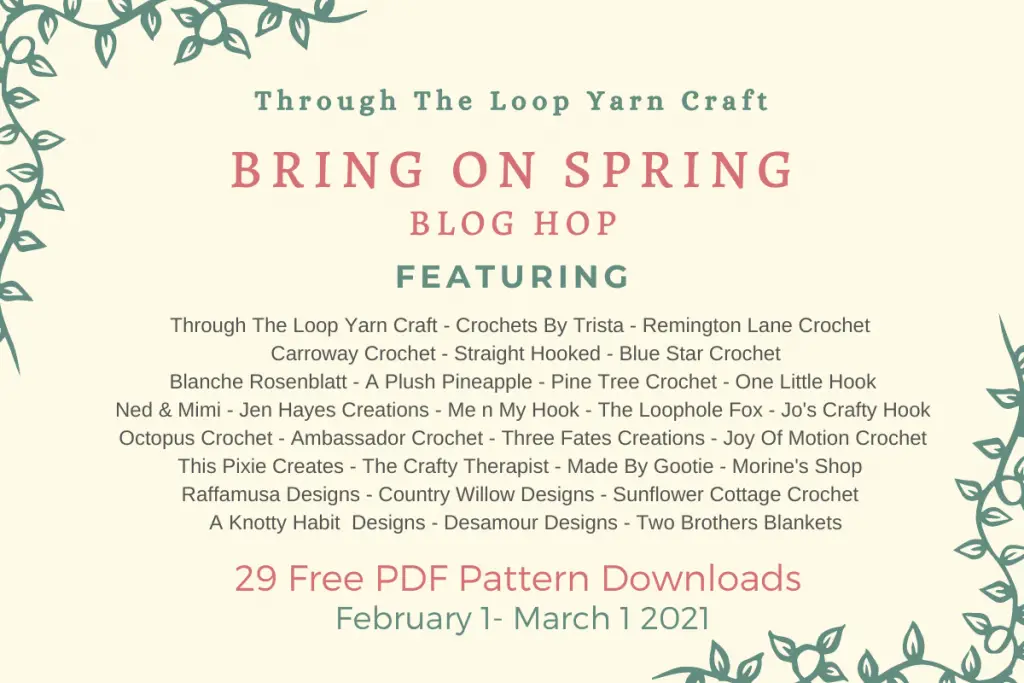 Originally featured in the Bring On Spring Blog Hop hosted by Through The Loop Yarn Craft. From February 2021 to help shake off the winter blues and to look forward to warmer weather and brighter days.
The Yarn
The yarn I decided to use was "Lion Brand's ZZ Twist" in the color way Lilac. About a year ago I was able to score 10 skeins for $1.00 each, normal price is roughly $5.00! For that price, I had to give it a try.
I used the same yarn on my Sizzling Summer Tee, just in a different colorway. This color worked better than the Periwinkle. For some reason when I was making the top, the yarn was acting weird, various knots and the twists were coming undone. It flowed really easily this time, just the way most of us like it.
Supplies
725 yards Lion Brand ZZ-Twist (or comparable worsted weight yarn)
I/5.50 mm Crochet Hook
Scissors
Measuring Tape
Stitch Markers
Blocking materials (optional)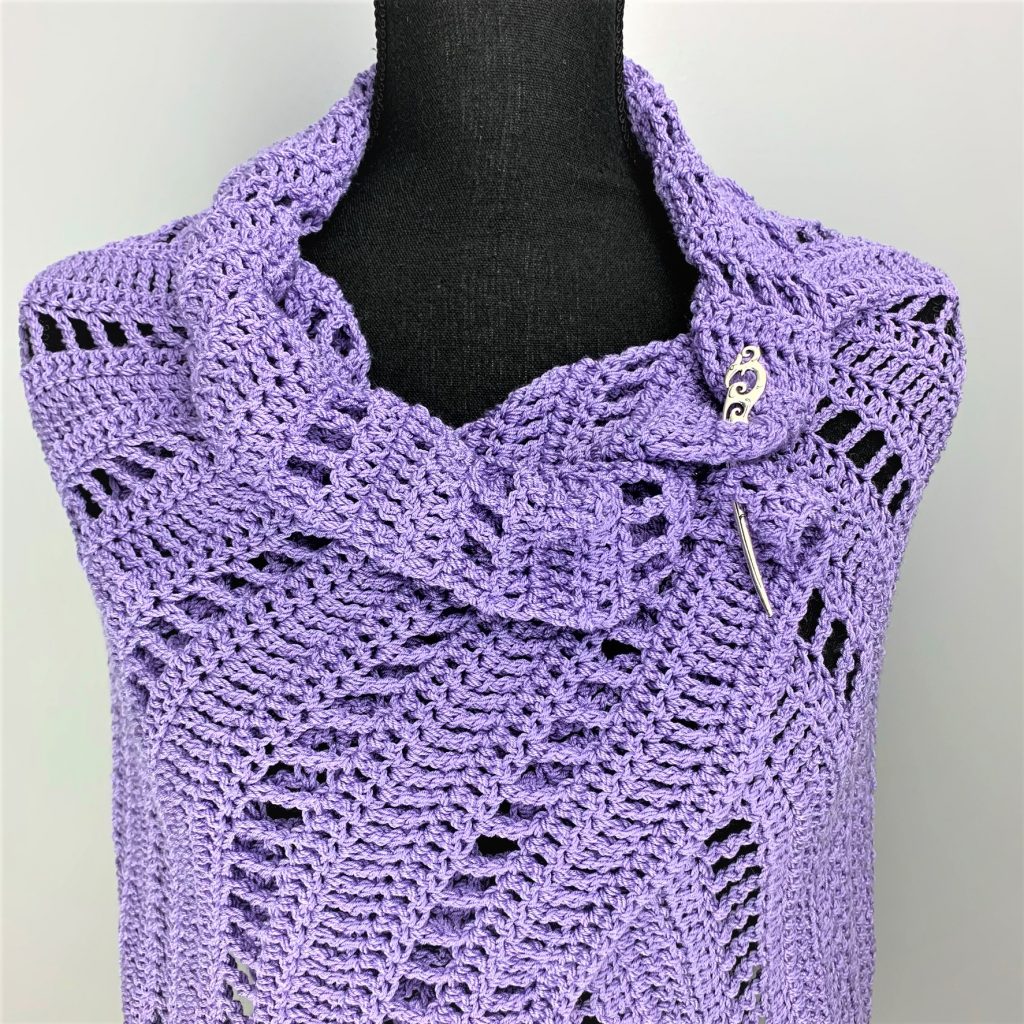 Gauge and Finished Size
Gauge: 14 Stitches x 7 Rows = 4"
Size: 22" Wide x 60" Tall
Stitches Used
Ch – Chain
Dc – Double Crochet
Rs – Right side
SDc – Starting Double Crochet
STr – Starting Treble Crochet
Sk – Skip
St(s) – Stitch(es)
Tr – Treble Crochet
Ws – Wrong side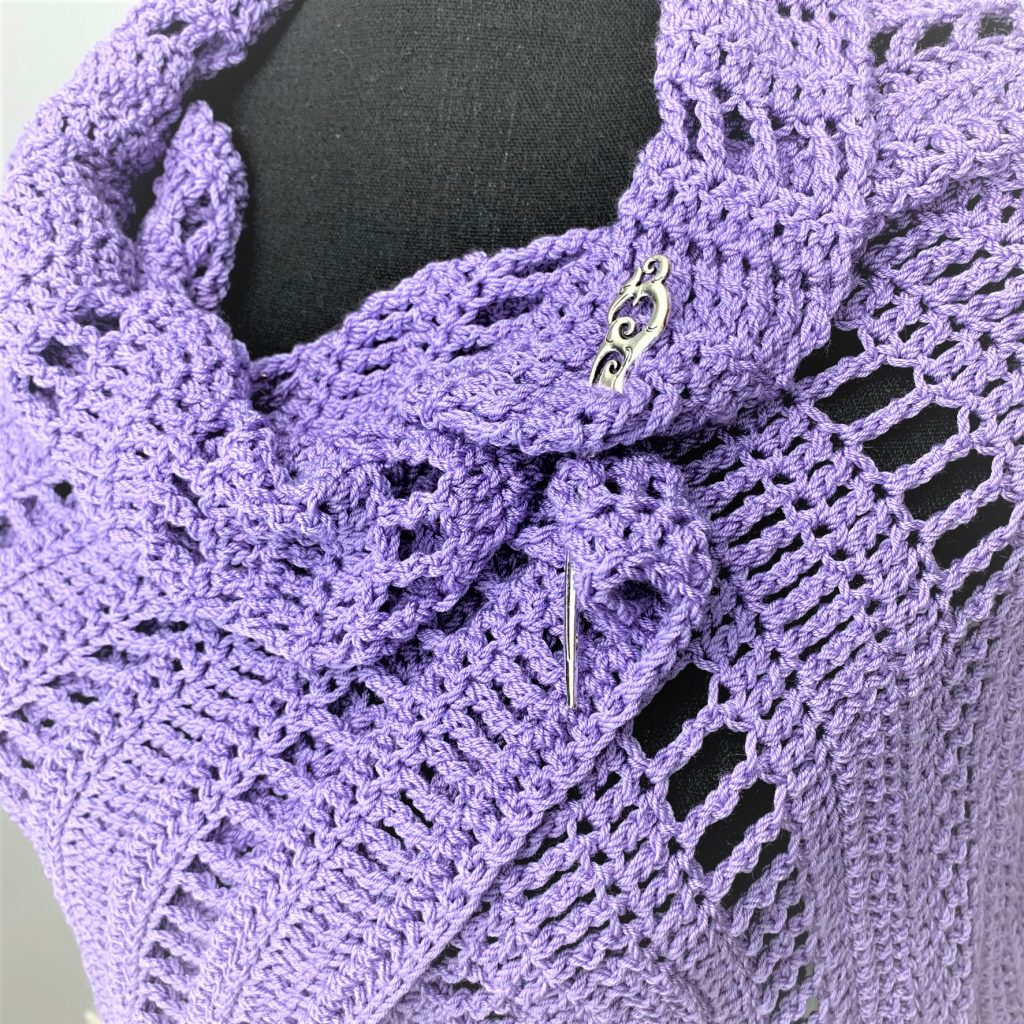 Stitch Definitions
Starting Double Crochet – (also known as Long Chain Double Crochet or Chainless Starting Double Crochet.) Pull up your loop to the height of your usual Double Crochet. Yarn over, insert into the 1st St, yarn over, pull through the stitch, yarn over, pull through two loops on the hook, yarn over, pull through the remaining two loops on your hook.
Starting Treble Crochet – Worked the same way as the Starting Double Crochet but the height of a Treble Crochet.
Pattern Notes
Pattern is written in American crochet terms.
Ch 3 can be substituted for SDc.
Ch 4 can be substituted for STr.
A stitch count is provided at the end of each row.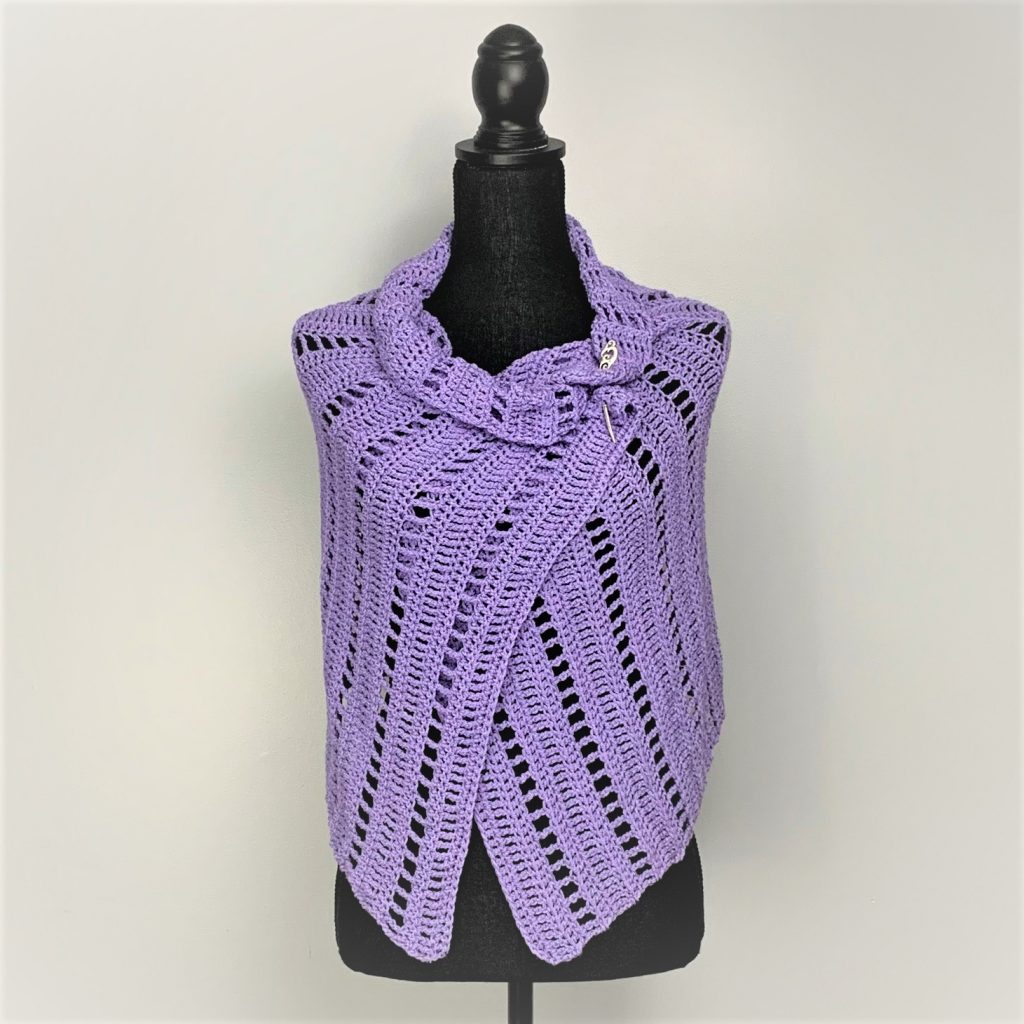 Availability
The pattern is available to purchase on Ravelry, Etsy, and Ribblr.
As part of the Wraps, Scarves and Cowls Blog Hop you can get enjoy a free pdf download using the coupon code using button below.
If you've missed out on any of the other featured patterns (or you can't wait to get your hands on the upcoming releases) you can purchase the pattern bundle HERE! Why wouldn't you want 22 patterns for only $15!!! Don't miss out on the deal before it's too late.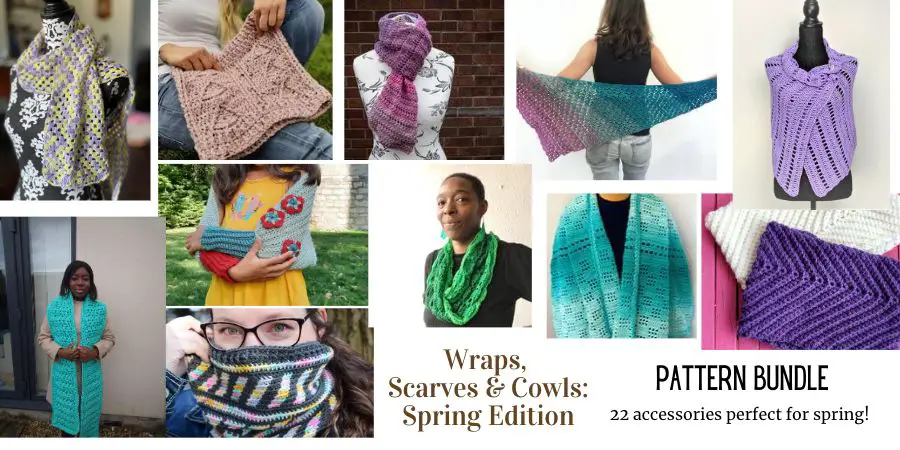 Like the Cozy Cool Weather Wrap?
You'll love the Sizzling Summer Tee!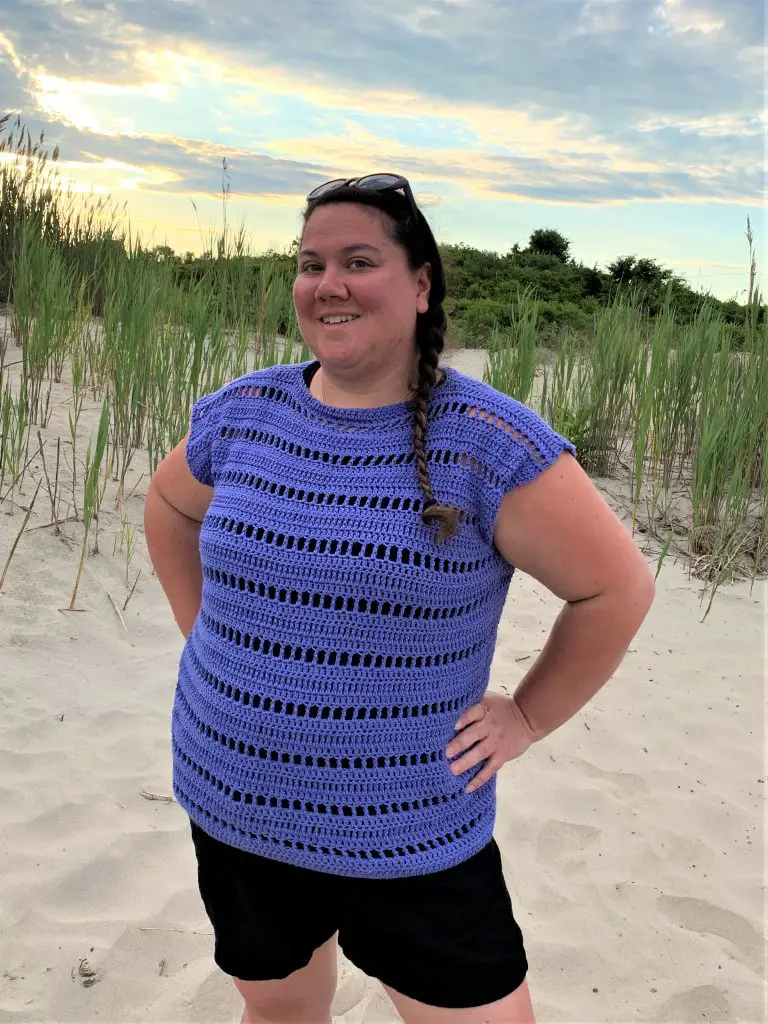 Join the
"Crochets By Trista Crochet Group"
on Facebook
Follow Crochets By Trista on:
Facebook
 Instagram
Pinterest
 Etsy
 Ravelry
I'd love to hear from you! Don't hesitate to contact me. Let me know what you're working on or designs that you'd like to see in the future. Use the links above or email me at crochetsbytrista@gmail.com.
If you've purchased my designs in the past, leave a review. I want to know what you think.