We've all been out on a summer night and there's a chill in the air. The Lacy Summer Wrap will be your new favorite accessory for those outings!
When I think of places you'll need to wear the Lacy Summer Wrap I picture a girls night at a local winery/brewery; sitting around having fun, sans kids and hubby, and just having a relaxing evening with some of your closest friends.
The Lacy Summer Wrap would be perfect addition to a LBD (Little Black Dress). You're picturing it now too!
****Post contains affiliate links – which means if you make a purchase from the links below, I will get a small percentage of the sales at no additional cost to you****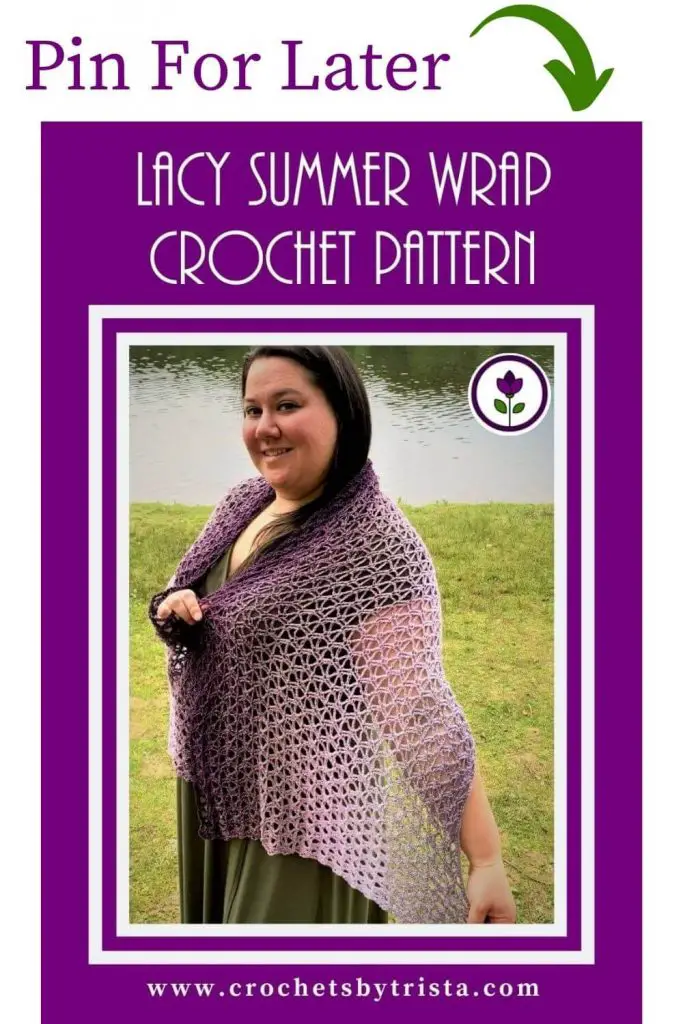 Summer Exclusives
The second Crochets By Trista design featured in Summer Exclusives – Curated By Cosy Rosie UK Event. A collection of 30 summer crochet patterns for you, your family, and your home!
Summer Exclusives runs from July 1st to the 15th and features 2 BRAND NEW crochet patterns each day with an exclusive discount of 50% off using a special coupon code. Get all the details about the event HERE.
Summer Exclusives Pattern Bundle
A pattern bundle is available to purchase with all 30 patterns for the introductory price of only $19.95. It truly is an amazing deal!

The Yarn
The yarn I used is the gorgeous Whirl from Scheepjes. This was my first time using this particular brand and it was a dream to work with. I now know what the big fuss is about.
I've had the cake sitting around for a while… well over a year. It was just waiting for the right design to come around. I was hesitant about using the cake because I didn't want to waste it. The Lacy Summer Wrap is the perfect design for this yarn and am amazed by how it turned out.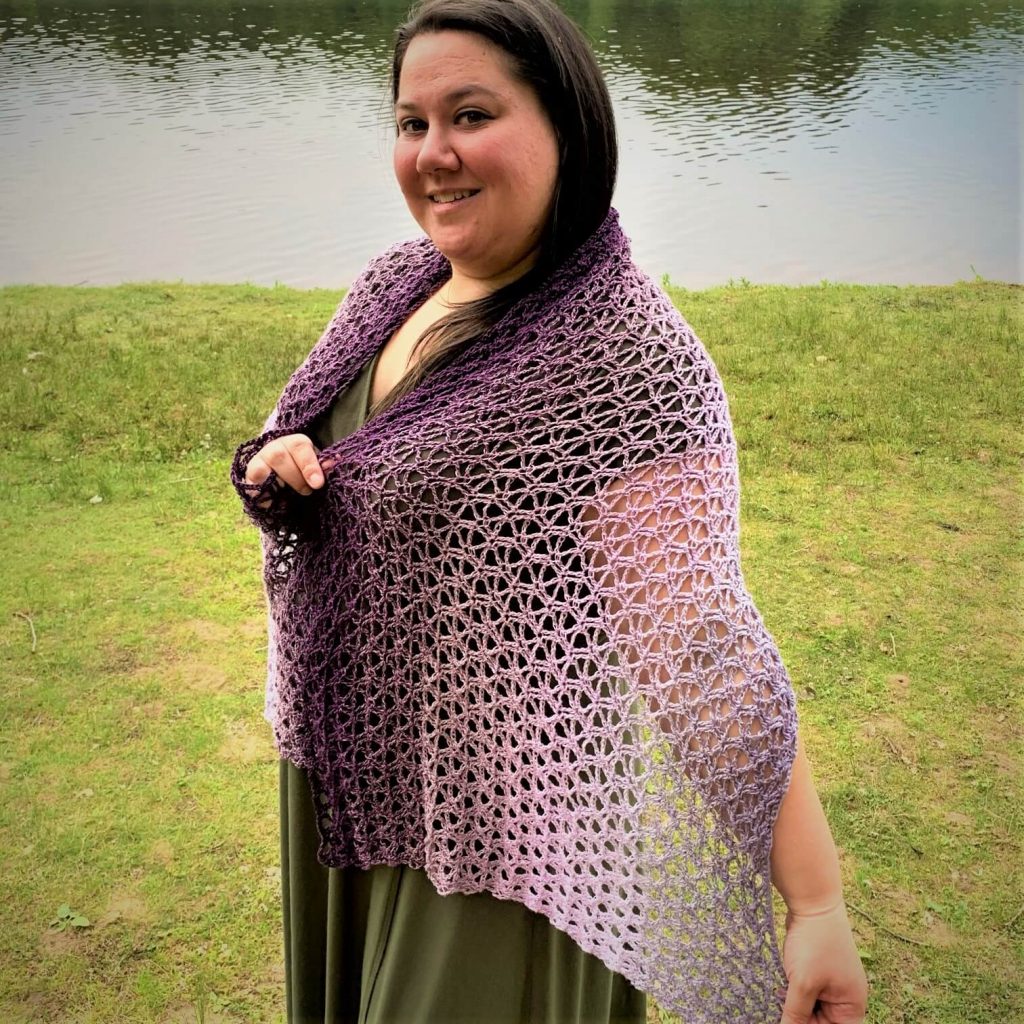 Supplies
The supplies you'll need to make your own Lacy Summer Wrap are:
– 1000 yards of Scheepjes Whirl – I used the colorway Lavenderlicious. This can be purchased at LoveCrafts and the Scheepjes website.
– G/4.00mm crochet hook
– Measuring tape
– Yarn needle
– Stitch markers
– Blocking materials
– Scissors
You will need to block your finished Lacy Summer Wrap to help show off the stitch work.
Stitches Used
Ch(s) – Chain(s)
Sc – Single Crochet
Tr – Treble Crochet
STr – Starting Treble Crochet
Sk – Skip
St(s) – Stitch(es)
Tr2Tog – Treble 2 Together
Sps – Spaces
RS – Right Side
WS – Wrong Side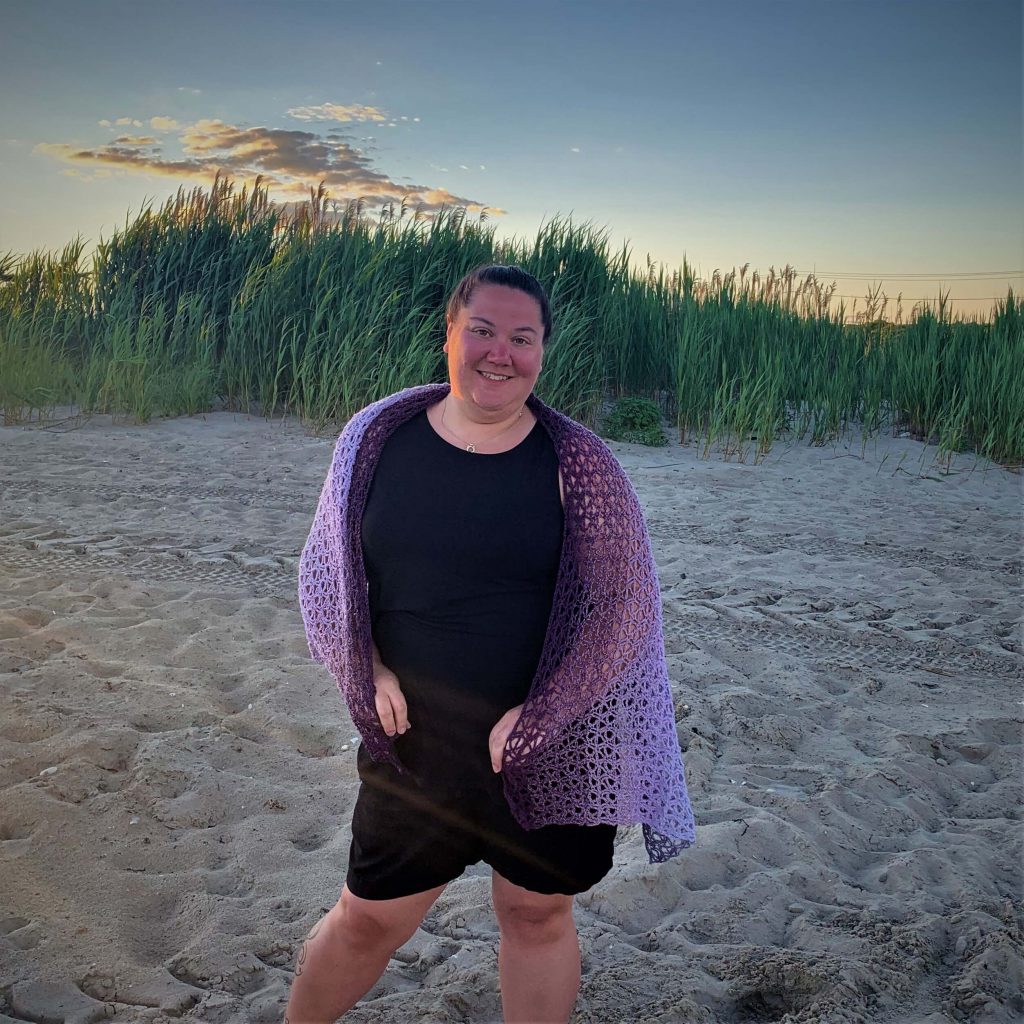 Stitch Definitions
Starting Treble Crochet – (also known as Long Chain Treble Crochet or Chainless Starting Treble Crochet.) Pull up your loop to the height of your usual Treble Crochet. Yarn over twice, insert into the 1st St, yarn over, pull through the stitch, yarn over, pull through two loops on the hook, yarn over, pull through two loops on the hook, yarn over, pull through the remaining two loops on your hook.
Some of my favorite video tutorials are:
Video 1
Video 2
Video 3
Tr2Tog – Treble 2 Together – *Yarn over twice, insert your hook into the indicated stitch, yarn over and pull up through the stitch, yarn over and pull through two loops on the hook, yarn over and pull through two of the loops. * Repeat from * to *1 more time. You now have 3 loops on the hook. Yarn over and pull through all 3 loops.
Pattern Notes
Finished Measurements: 66" wide x 25" tall
The STr can be substituted with a Ch 4.
Be sure to mark the top of the STr (Ch 4) with stitch marker.
Written instructions for a gauge swatch are included in the pattern.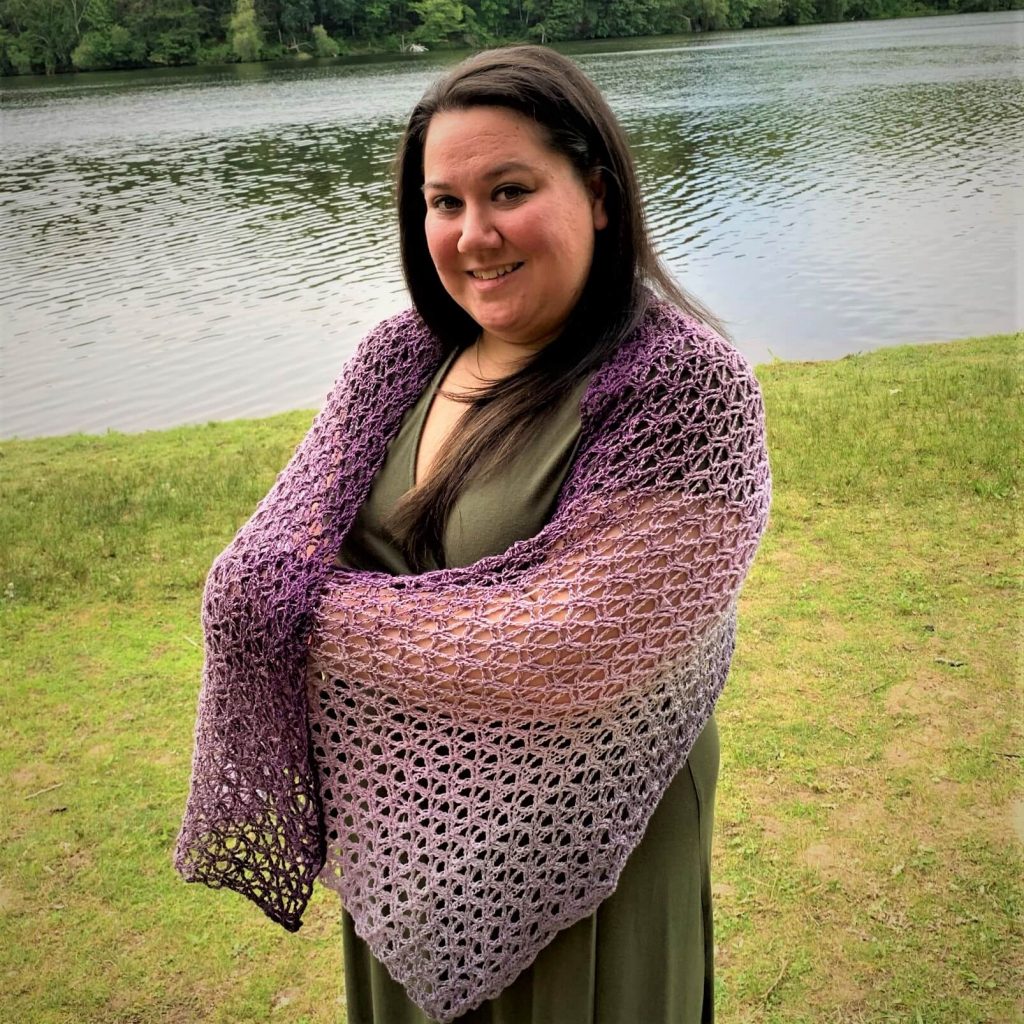 Availability
The Lacy Summer Wrap can be purchased on Ravelry and Etsy.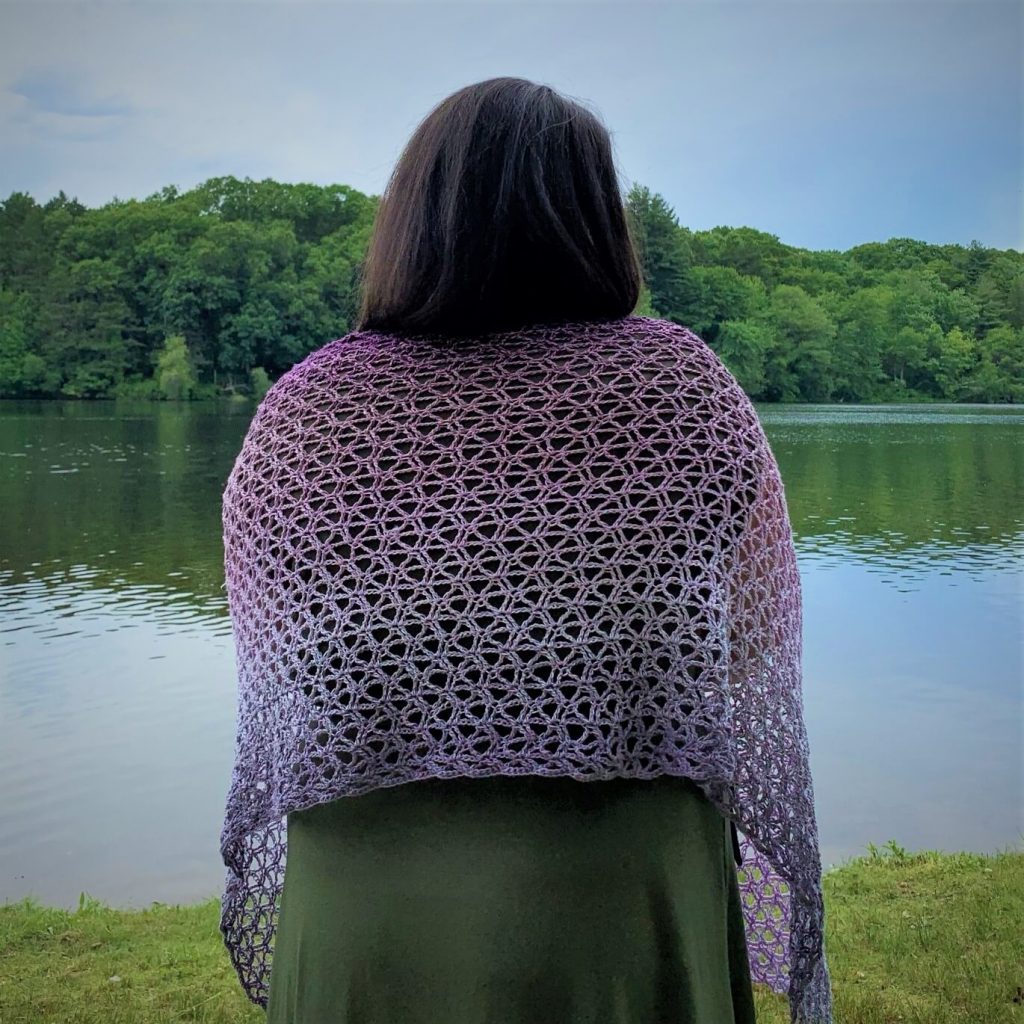 ---
Follow Crochets By Trista on:
Facebook
Instagram
Pinterest
Ravelry
Etsy
Ribblr
Love Crafts
Join the
"Crochets By Trista Crochet Community"
on Facebook.
I'd love to hear from you! Don't hesitate to contact me.  Let me know what you're working on or designs you'd like to see in the future.  Use the links above or email me at crochetsbytrista@gmail.com 
If you've purchased my designs in the past, leave a review.  I want to know what you think.