The Lettuce Wrap is perfect for spring or summer (or anytime of the year). Something that was lacy and lightweight but still warm. We've all gone for a walk in the park and its too hot long sleeves but too cool for short sleeves. I needed to make something that would work for that type of weather, but it needed to be fashionable.
****Post contains affiliate links – which means if you make a purchase from the links below, I will get a small percentage of the sales at no additional cost to you****
Spring Fashion Blog Hop
This pattern was featured in the E'Claire Makery Spring Fashion Blog Hop in March 2020. Each day a different designer offered a free PDF download of their pattern. There were shawls, wraps, scarves, earrings, cardigans, hats, and sweaters.
The Pattern
I love the look of the "double v-stitch" and wanted to use it in this design. I grabbed some yarn from my stash and after a few days work and a skein later, I didn't like the results. First, I wouldn't have enough yarn to finish the project. Second, the stitches were pulling on each other, so there wasn't great drape and was wonky.
What did work?
The pattern was great and just what I was looking for, I just needed to make a slight adjustment. The results… AMAZING!!!!!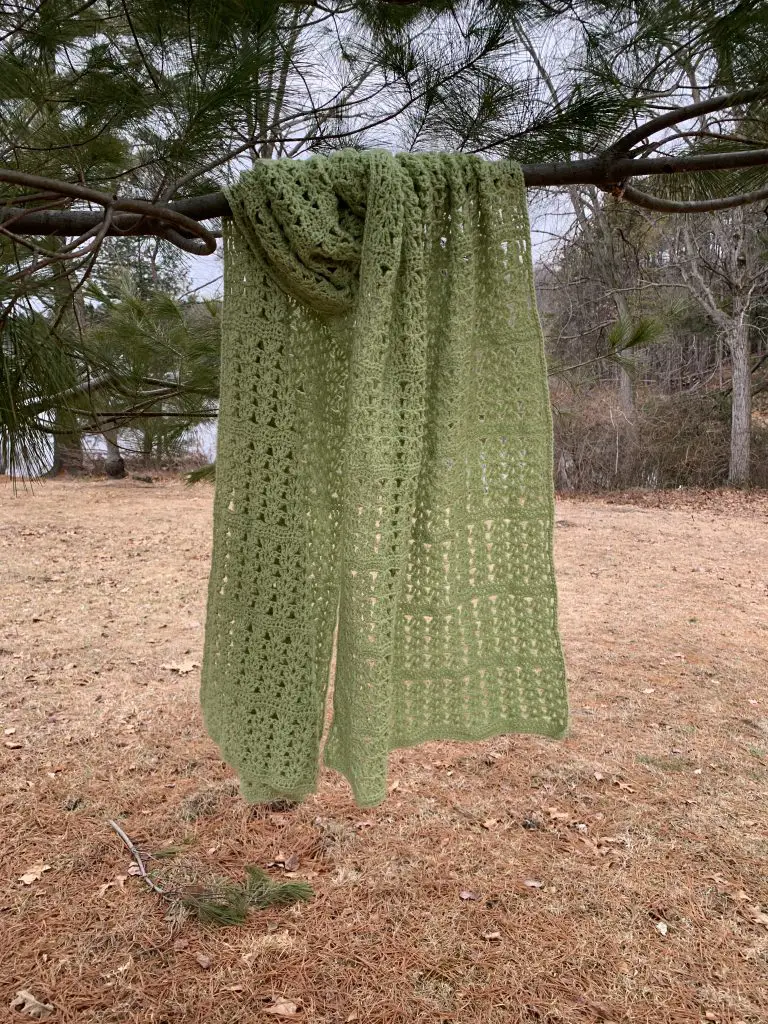 The Yarn
After a trip to a local craft store and feeling and squishing all the yarn, I decided on Lion Brand's Baby Soft in the colorway Sage/Sweetpea. The store has it listed as one color but the company has it listed as another, either way its the same.
Baby Soft is a light worsted weight yarn, or baby weight. The fiber contents are 60% acrylic and 40% Nylon.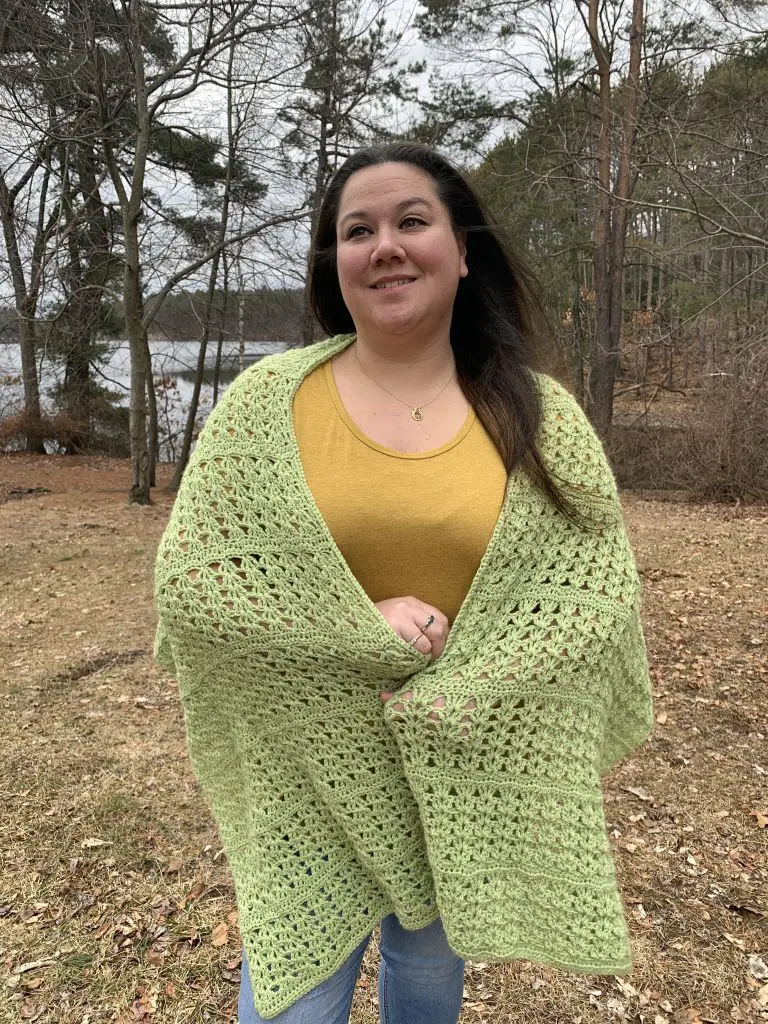 Supplies: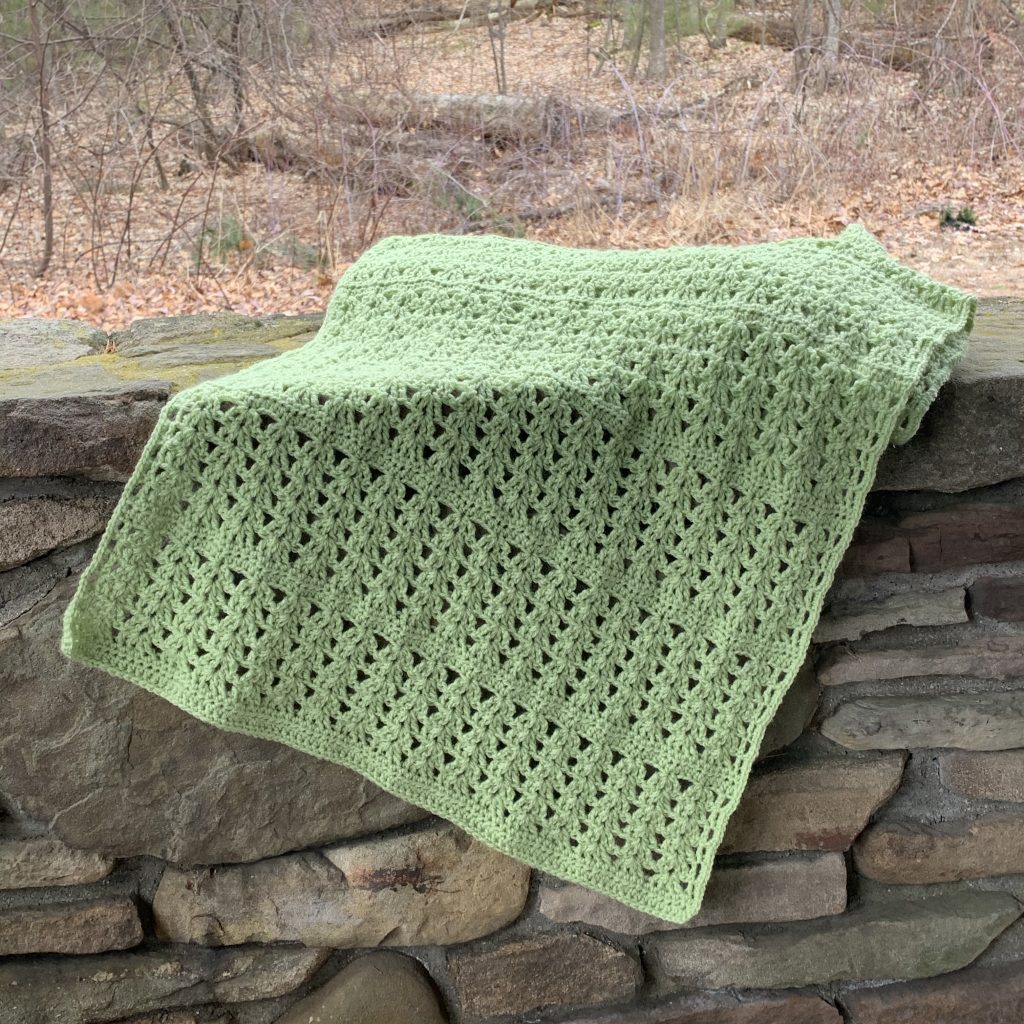 Gauge:
15 Hdc x 12 Rows = 4″
Finished Dimensions – 24″ x 74″ (before blocking)
Blocking isn't necessary, but will keep border and edges pretty.
Stitches
Ch – Chain
Dc – Double Crochet
Hdc – Half Double Crochet
Sk – Skip
Sp – Space
Tr – Treble Crochet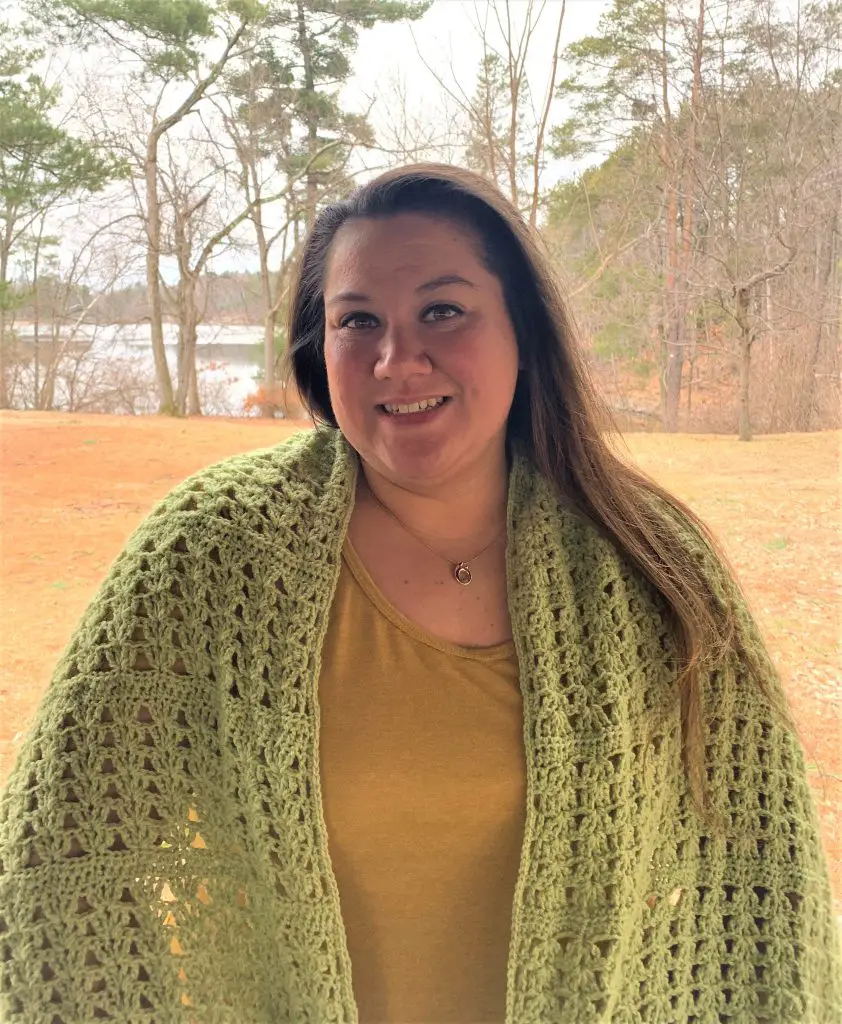 Pattern Notes:
Ch 3 counts as Dc
Odd numbered rows are Right Side (RS)
You can use Foundation HDC for the 1st row.
You don't have to block the finished item, but it is suggested.
Availability
Purchase the Lettuce Wrap on Ravelry, Etsy, and Ribblr.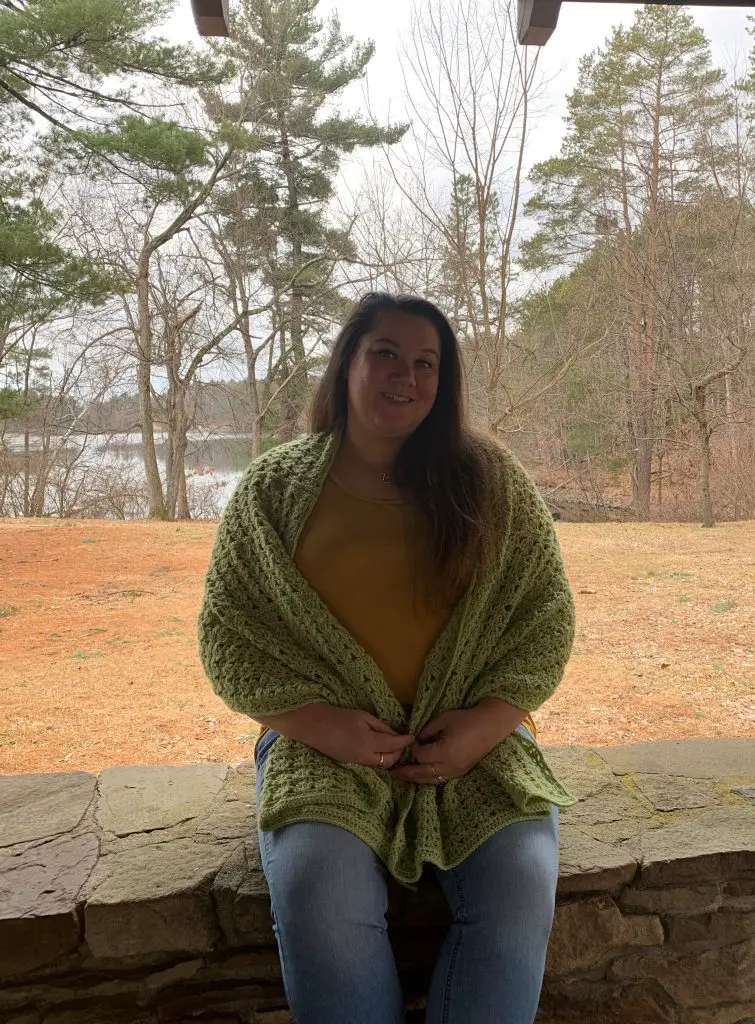 ---
Follow Crochets By Trista on:
Facebook
Instagram
Pinterest
Ravelry
Etsy
Ribblr
Love Crafts
Join the
"Crochets By Trista Crochet Community"
on Facebook.
I'd love to hear from you! Don't hesitate to contact me.  Let me know what you're working on or designs you'd like to see in the future.  Use the links above or email me at crochetsbytrista@gmail.com 
If you've purchased my designs in the past, leave a review.  I want to know what you think.