Curated By Cosy Rosie UK
I'm happy to announce that during the month of April 2021, I am one of the featured crochet designers in Spring Exclusives – Curated by Cosy Rosie UK.
This event is an all new type of event for me and I'm so excited to be participating.
***Post contains affiliate links- which means if you make a purchase from the links below, I will get a small percentage of the sales at no additional cost to you ***
The New Concept
Cosy Rosie UK has brought together over 30 different designers in offering NEW patterns for the whole month. Yes, you read that correctly; over 30 fresh, new, never released patterns!
Spring Exclusives – Curated by Cosy Rosie UK is run similar to a traditional blog hop, like Springtime Crochet Blog Hop, because each designer has their own featured day. The similarities end there!
There are so many more things available for you! You'll get to know the featured designers a little more with daily interviews. Some of us will even be sharing sneak peeks of some of the other designs too.
All designers will offer an exclusive discount of 50% off the regular price of their pattern for their featured day. A pattern bundle is available to purchase too, more info on that below.
How It Works
You'll want to go to Cosy Rosie UK's blog post and follow the steps below.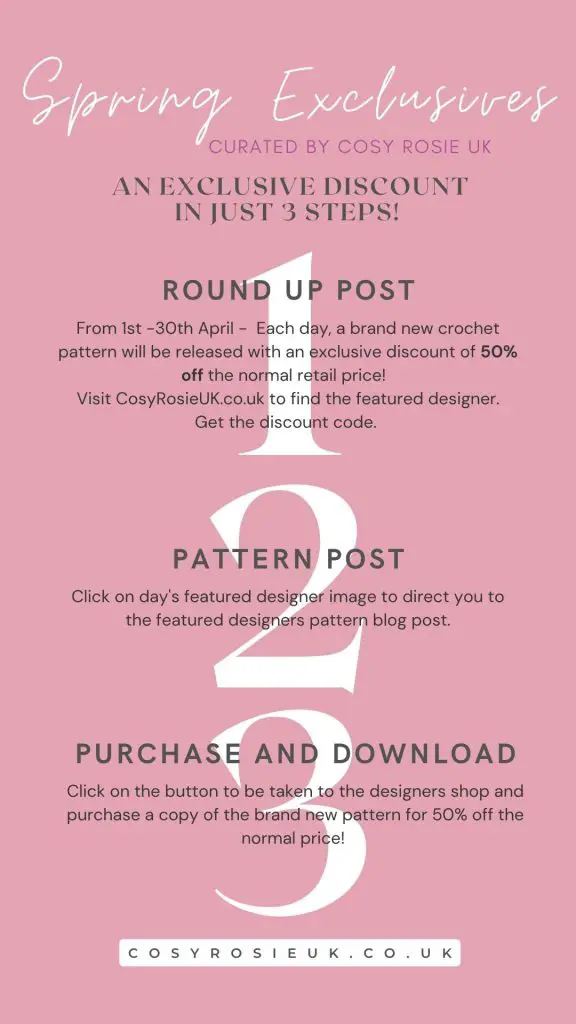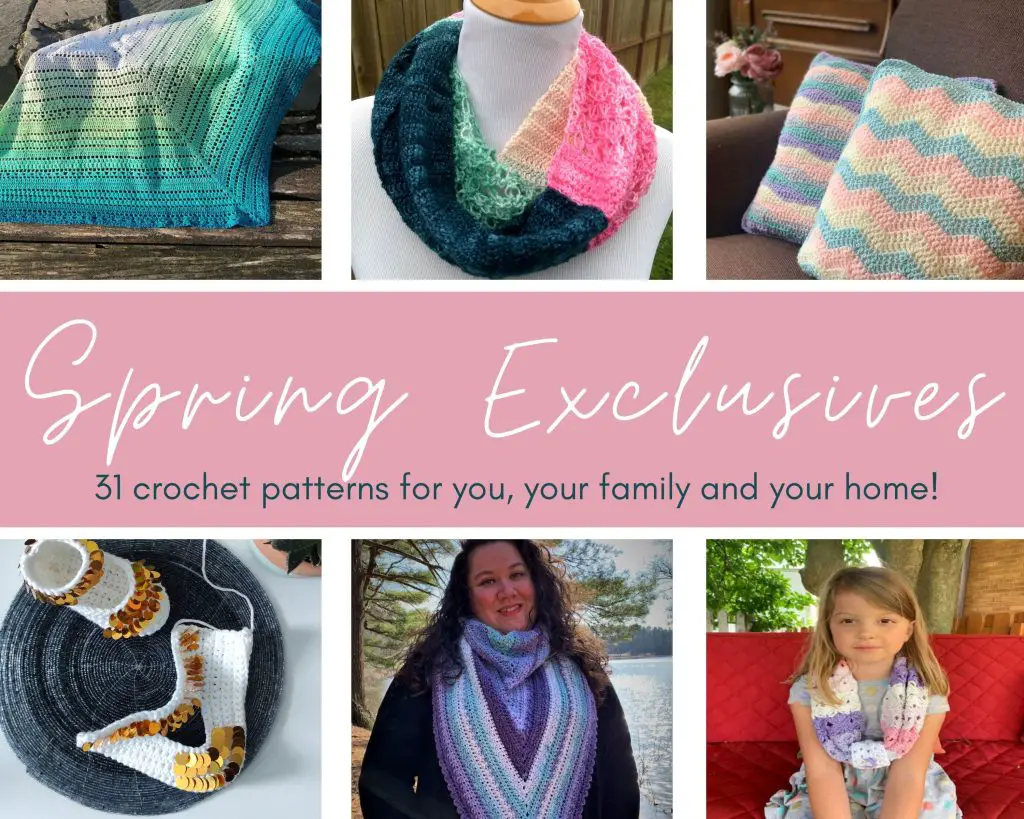 The designs featured include something for everyone. I've listed a few of the items below:
– Scarves
– Home decor
– Earrings
– Bags
– Wearables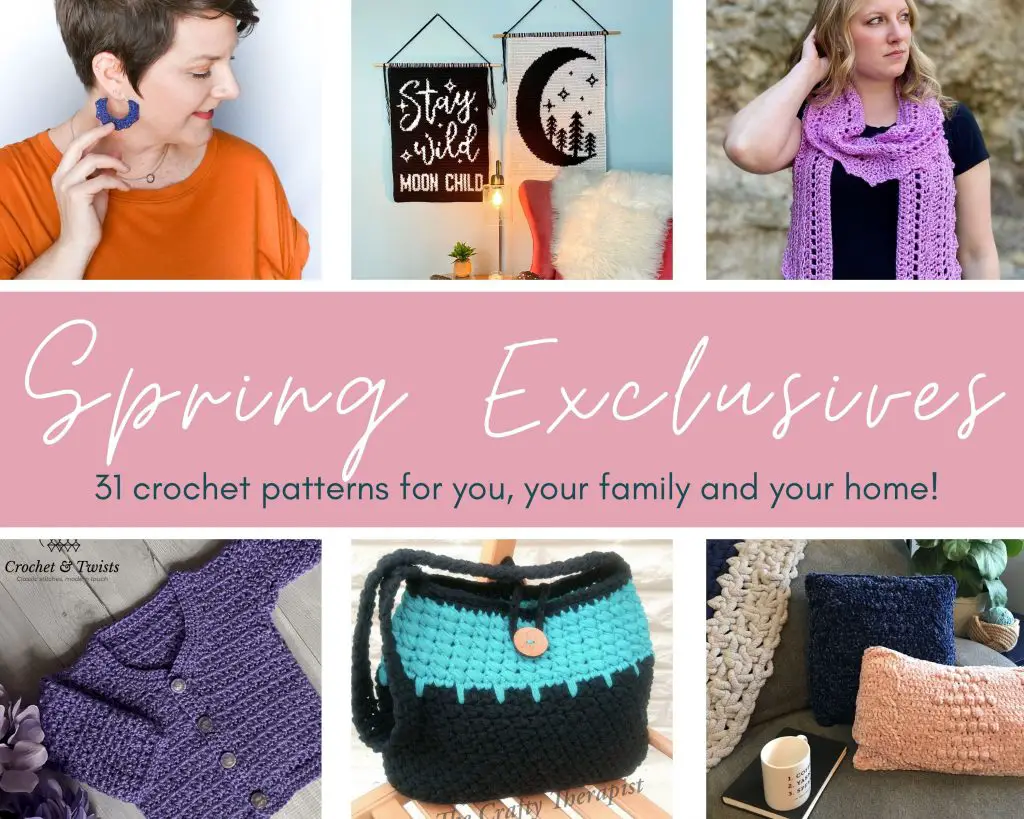 There you have it. All the basic information needed for Spring Exclusives, curated by Cosy Rosie UK.
Follow along with me on social media and see what other specials are going on throughout the month. I can't wait for you to see all the amazing new patterns coming out this month!
---
Join the
"Crochets By Trista Crochet Group"
on Facebook
Follow Crochets By Trista on:
Facebook
 Instagram
Pinterest
 Etsy
 Ravelry
I'd love to hear from you! Don't hesitate to contact me. Let me know what you're working on or designs that you'd like to see in the future. Use the links above or email me at crochetsbytrista@gmail.com.
If you've purchased my designs in the past, leave a review. I want to know what you think.