Note: The Springtime Crochet Blog Hop has ended but you can still use this page to see some of the amazing designers and patterns that were featured.
There have been a few issues with the original post not showing the daily updates. I know this must be frustrating from your prospective, it's even worse on my end. I've used the best of my knowledge to fix it.
Here is my solution!
A continuation of the post but on a different page, if needed. All the needed info to see the featured pattern of the day, all in the same format of the main post. Done as a back up if there are anymore issues.
How It Worked
Use the link below to get more of the details on how the hop works.
Day 18
Creations By Courtney – Diamonds Hat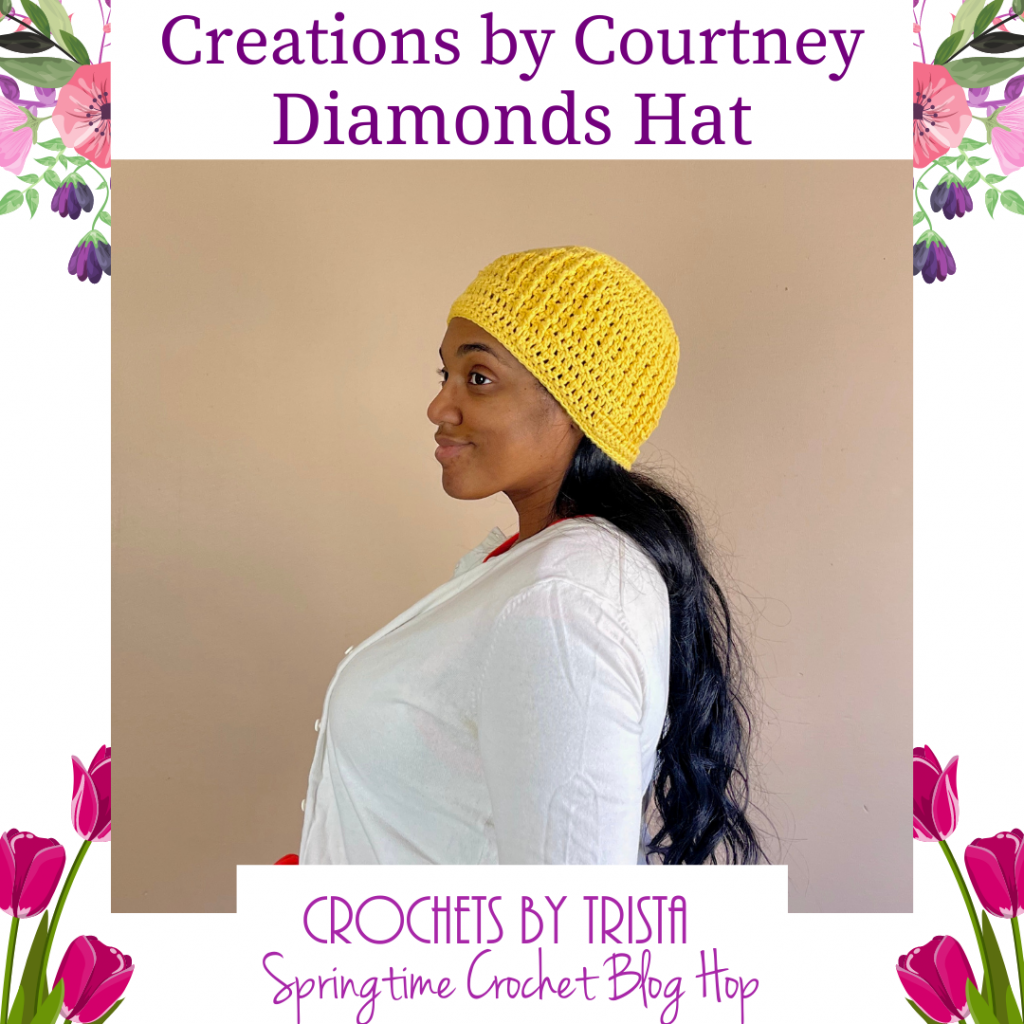 Day 19
Juniper & Oakes – Springtime Bobbles Wall Hanging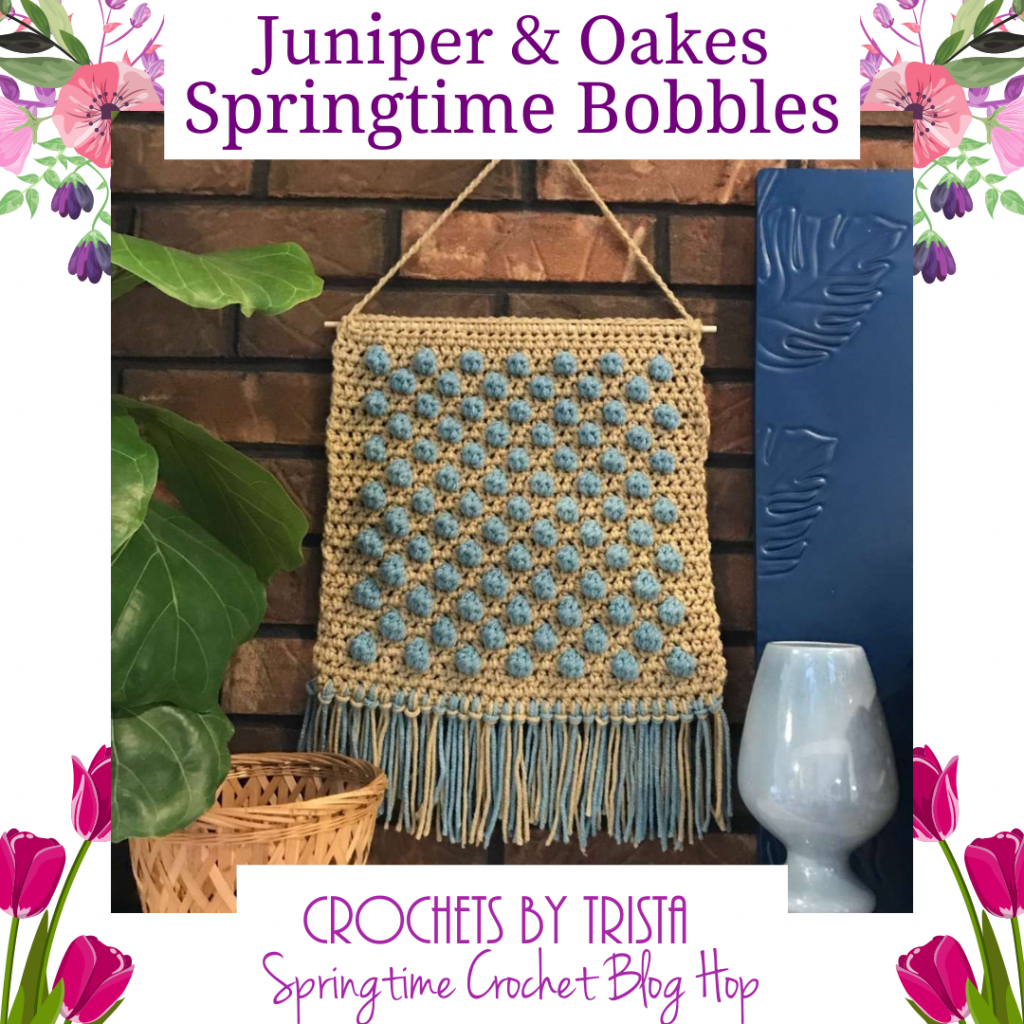 Day 20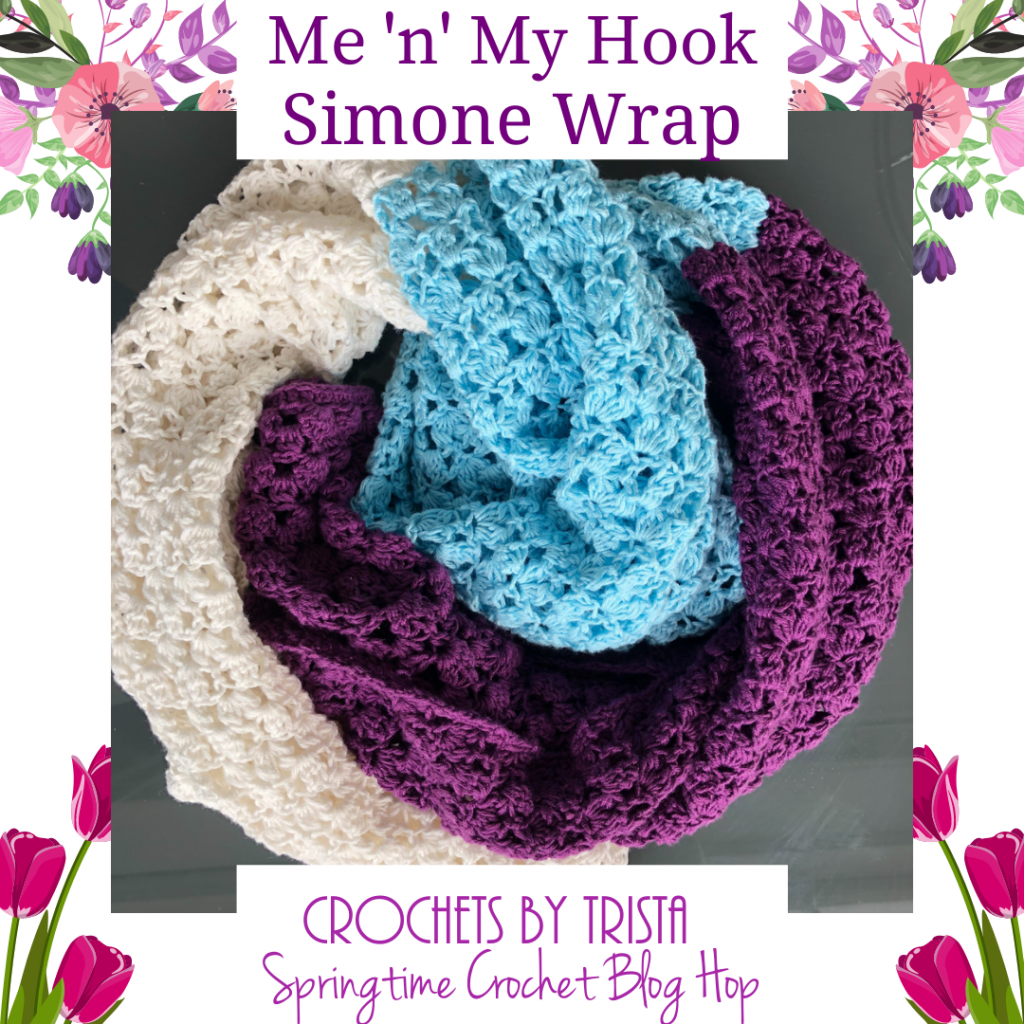 Day 21
Pam's Cozy Corner – Cool Spring Shawl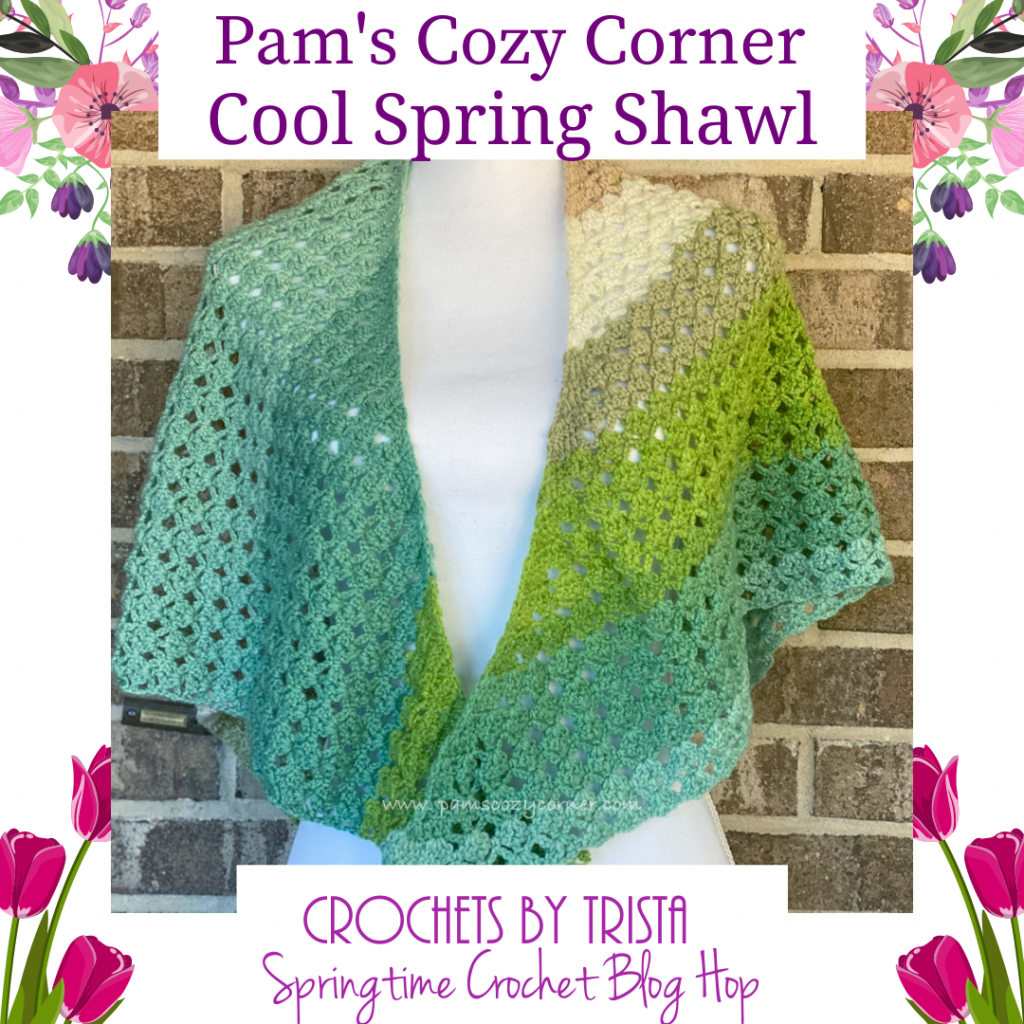 Day 22
Simply Melanie Jane – Granny Squares Bookmark
Day 23
Made By Gootie – Square Flower Motif Coaster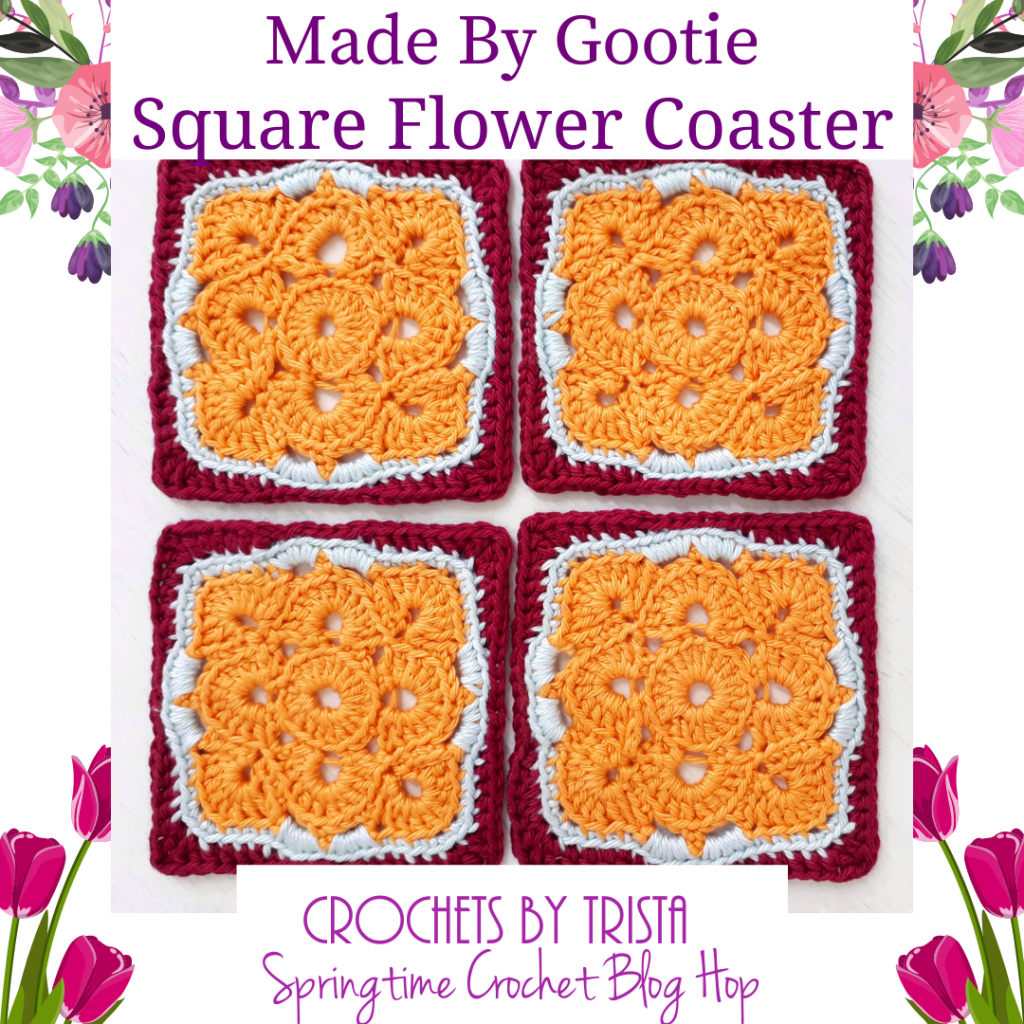 Day 24
Leither Co. – Paris Crochet Hook Pouch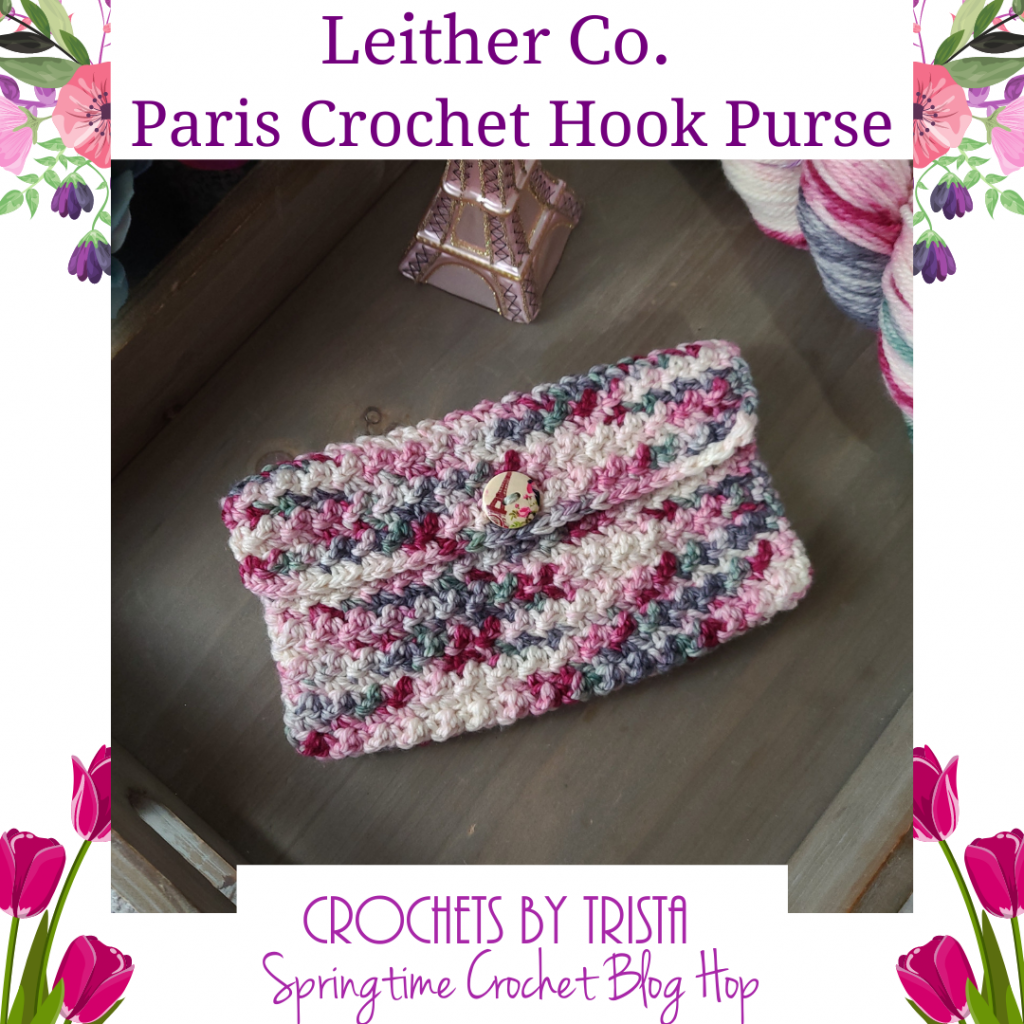 ***This pattern is available only on the Leither Co. website. There are instructions listed how to get today's pattern within her post. ***
Day 25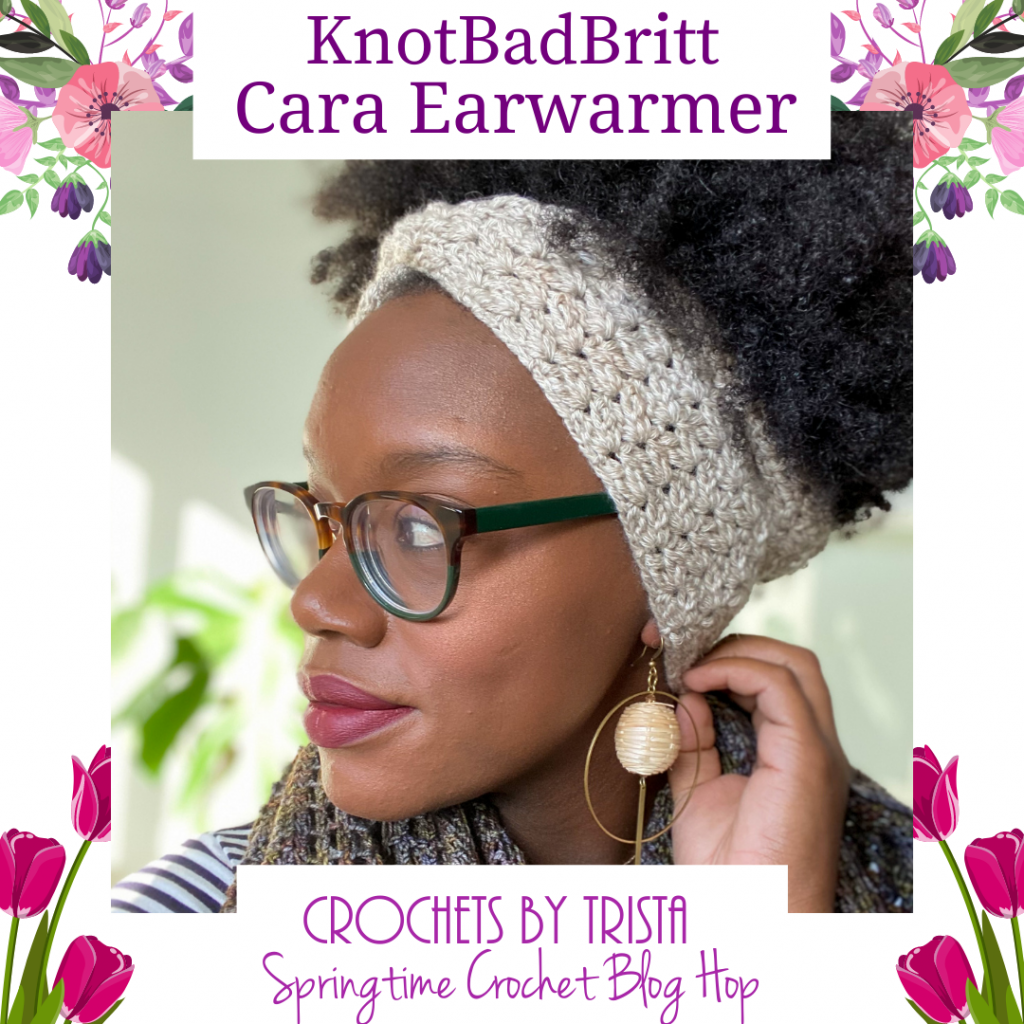 Day 26
Fiber & Fox – Dandelion Drops Wall Hanging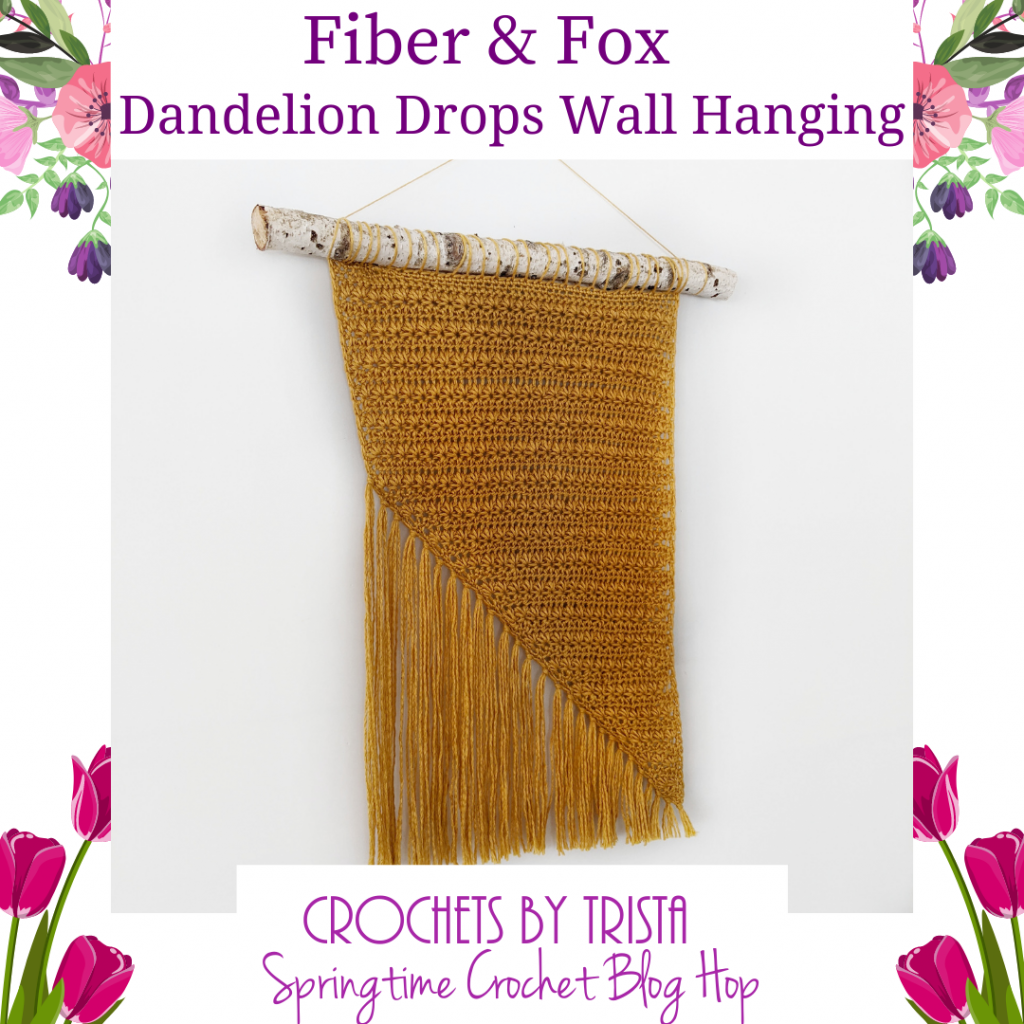 Day 27
Class Lady Yarnworks – Grow Damn It Pot Cozy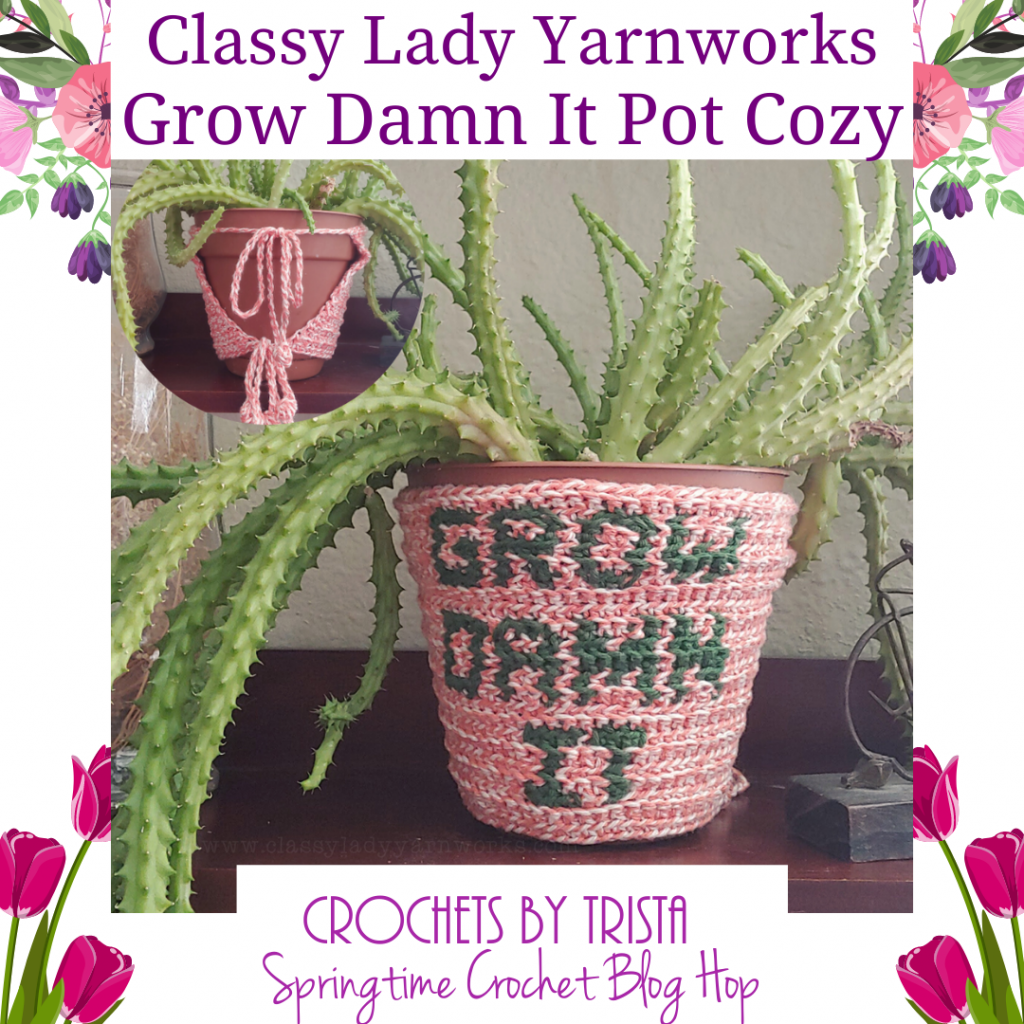 Available at Class Lady Yarnworks OR Ravelry.
Day 28
Sweet Potato 3 – 3-in-1 Summer Wrap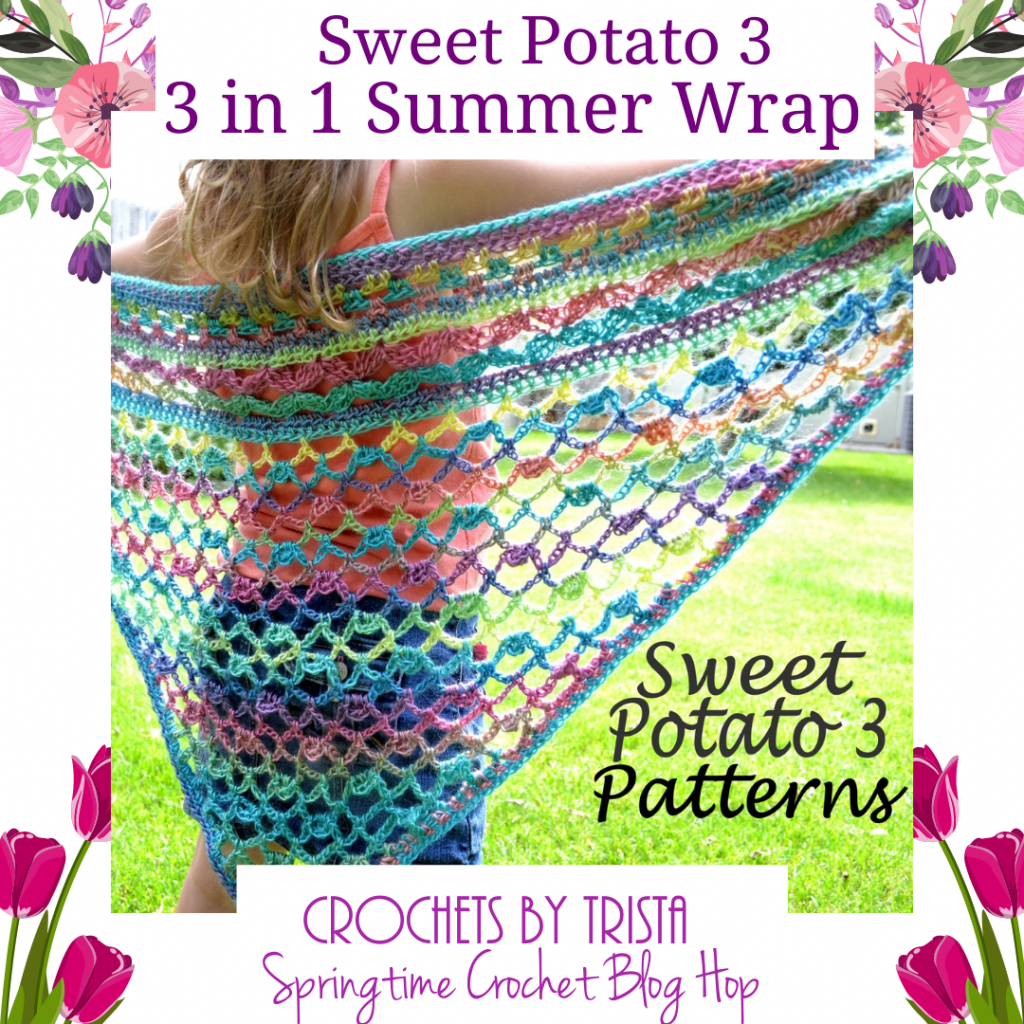 Day 29
Crochet & Twists – Waves on Waves on Waves Headband
Day 30
Blue Star Crochet – Gap Year Cardigan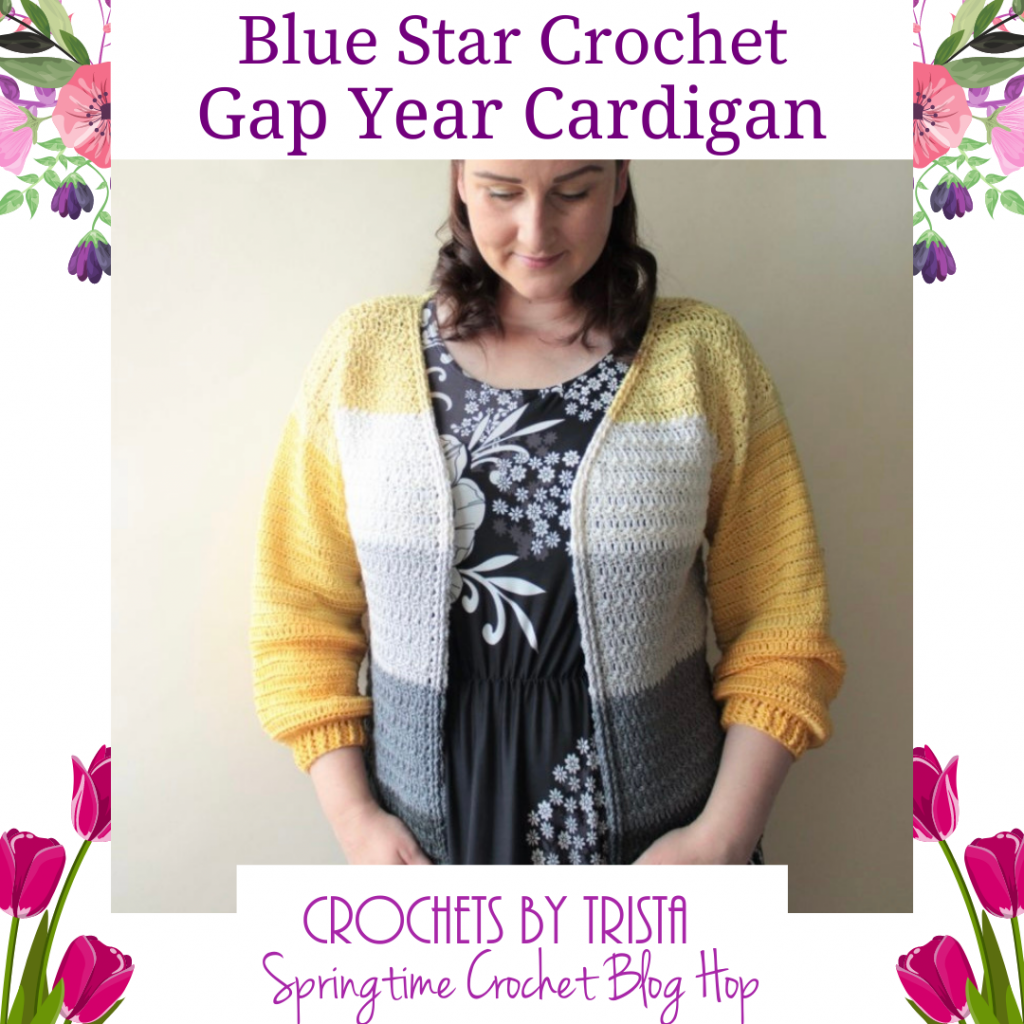 Day 31
Through the Loop Yarn Craft – Whimsy Head Wrap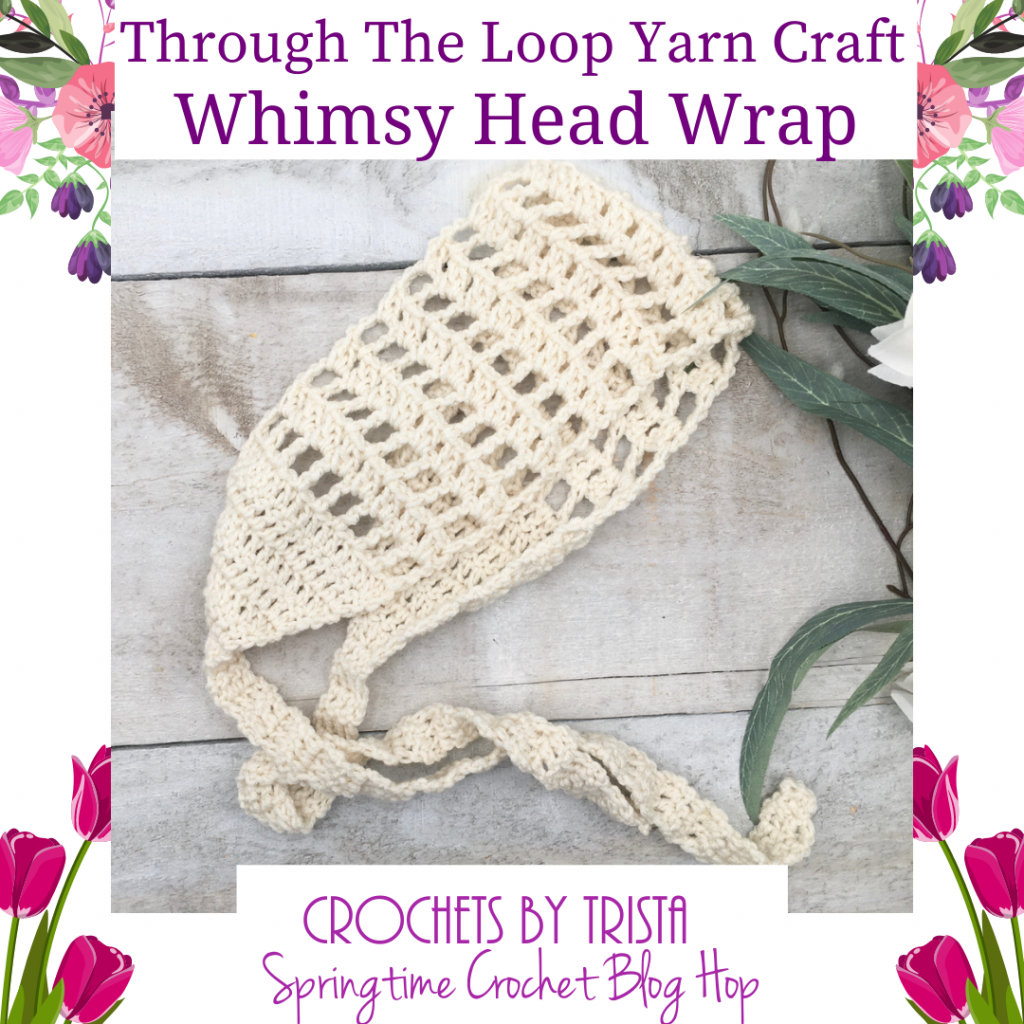 Thank you for joining us for the Springtime Crochet Blog Hop!
---
Join the
"Crochets By Trista Crochet Group"
on Facebook
Follow Crochets By Trista on:
Facebook
 Instagram
Pinterest
 Etsy
 Ravelry
I'd love to hear from you! Don't hesitate to contact me. Let me know what you're working on or designs that you'd like to see in the future. Use the links above or email me at crochetsbytrista@gmail.com.
If you've purchased my designs in the past, leave a review. I want to know what you think.