You're going to love making the Ursula Washcloth! With the one row repeat your can probably knock an Ursula Washcloth in almost no time at all.
This advanced beginner pattern will surely help you practice a new stitch.
****Post contains affiliate links – which means if you make a purchase from the links below, I will get a small percentage of the sales at no additional cost to you****
My favorite part about making washcloths and dishcloths is that they are relatively inexpensive to make. They are also a great way to practice new stitches and techniques.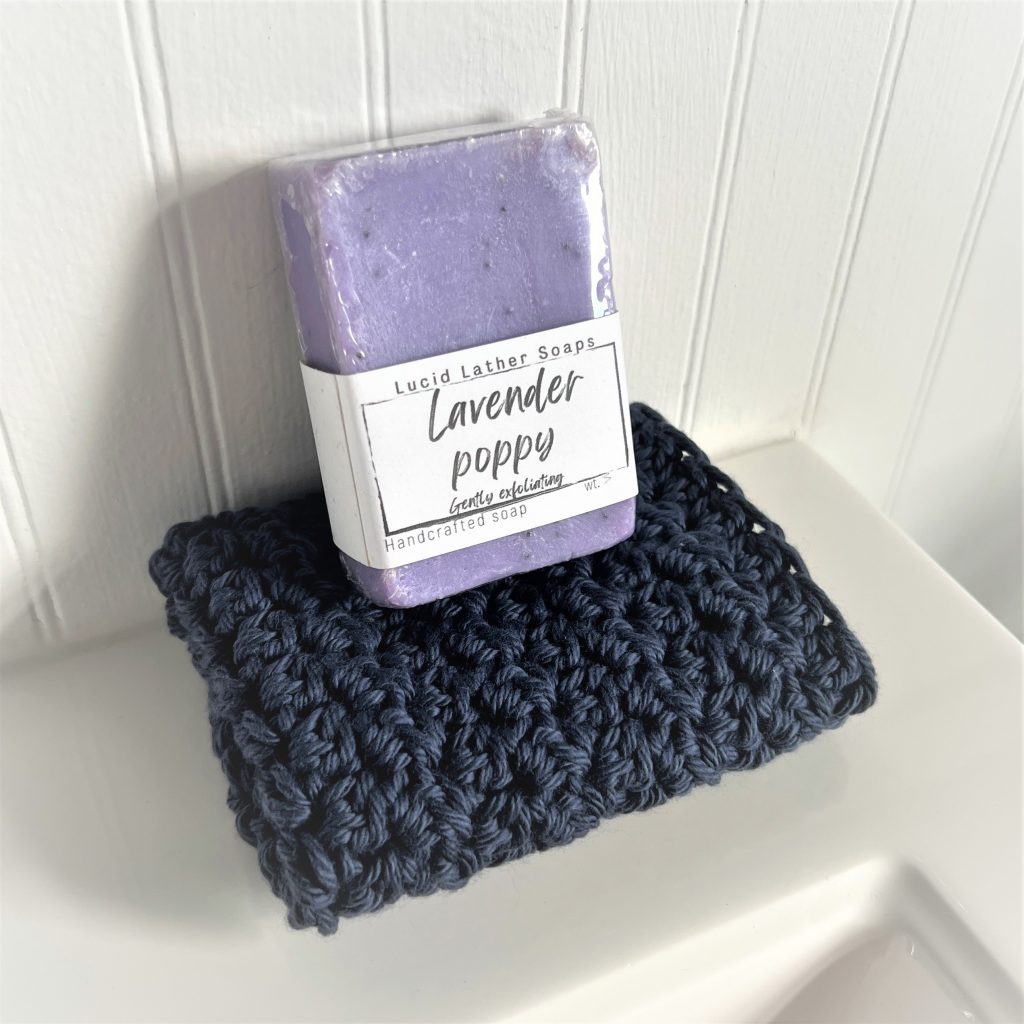 Does it really matter if you're washing dirty dishes or the stress and dirt away from the day with a trapezoidal shaped fabric?
Another reason is that they make easy gifts. I made a set of Ursula Washcloths for teacher gifts this past Christmas for my son's teachers. I threw in a bar of locally made cold-processed soap too. Less than $10 each and maybe 3 hours total of my time from start to finish on both gifts (including wrapping and shopping for yarn).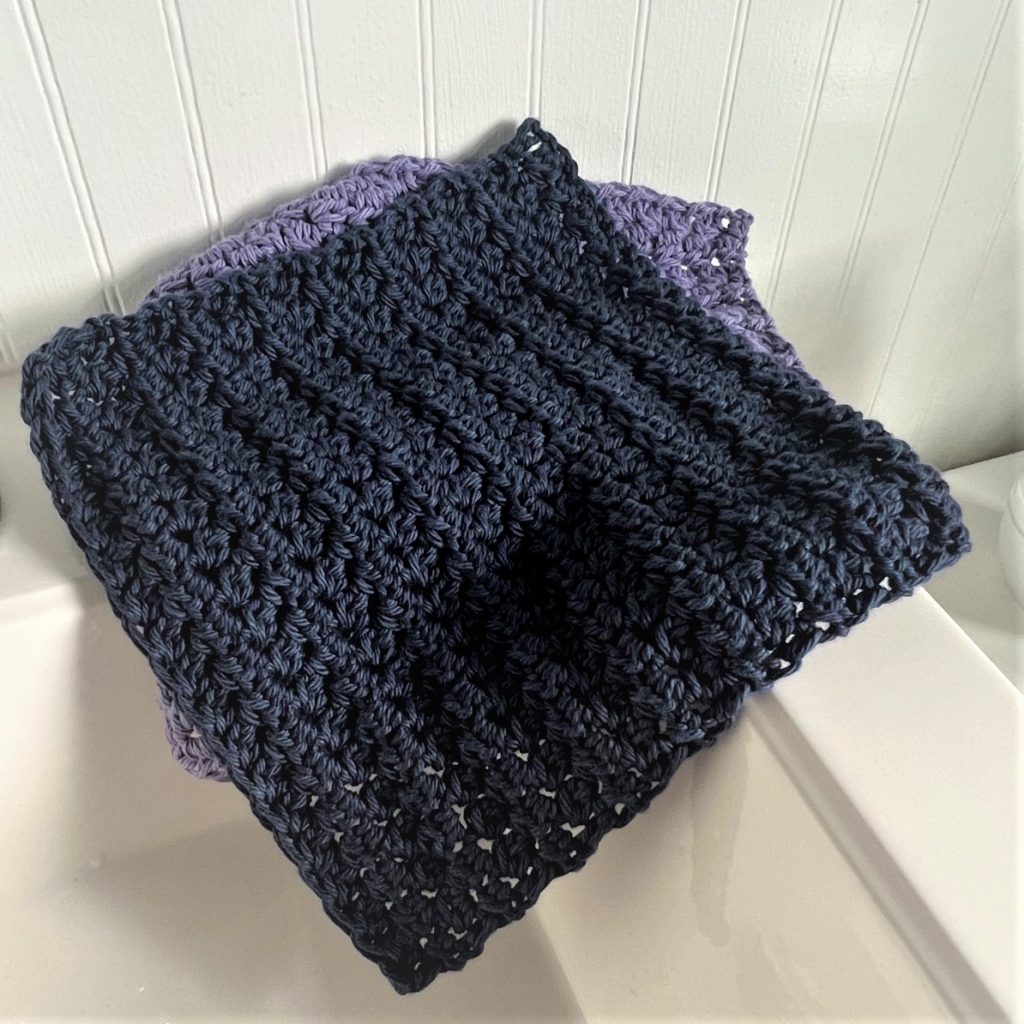 The Yarn
I purchased the purple yarn specifically for this project. I used Lily Sugar 'n Cream in colorway Hot Purple. You can purchase it at most of the major craft stores and online here.
I had my son pick from my stash of what color to make the washcloths for his teachers. He picked a navy, I didn't have the wrapper but I'm pretty sure that it was I Love This Cotton from Hobby Lobby.
Some of my favorite cotton yarns include:
Knitpicks/WeCrochet
Cotton Aran – Paintbox Yarns – Love Crafts

Supplies Needed
90-100 yards worsted weight cotton
I/5.50mm crochet hook
Measuring tape
Scissors
Yarn needle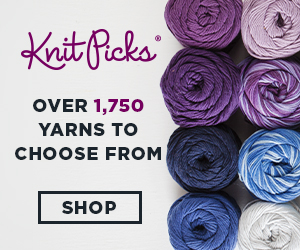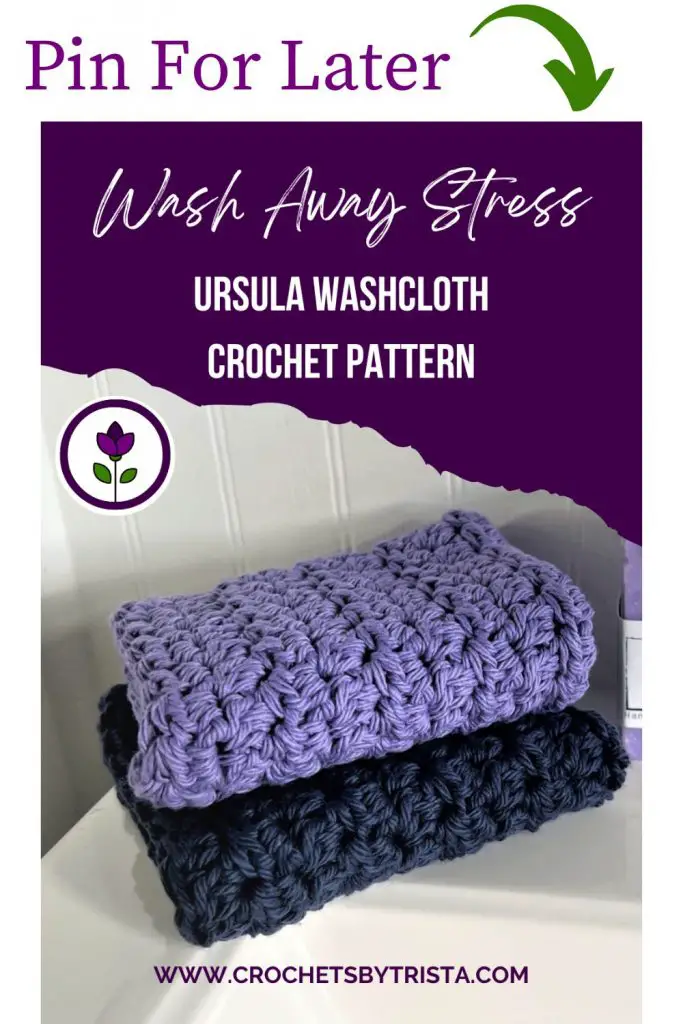 Stitches Used
Ch – Chain
Cl – Cluster
Dc – Double Crochet
Hdc – Half Double Crochet
Sk – Skip
YO – Yarn Over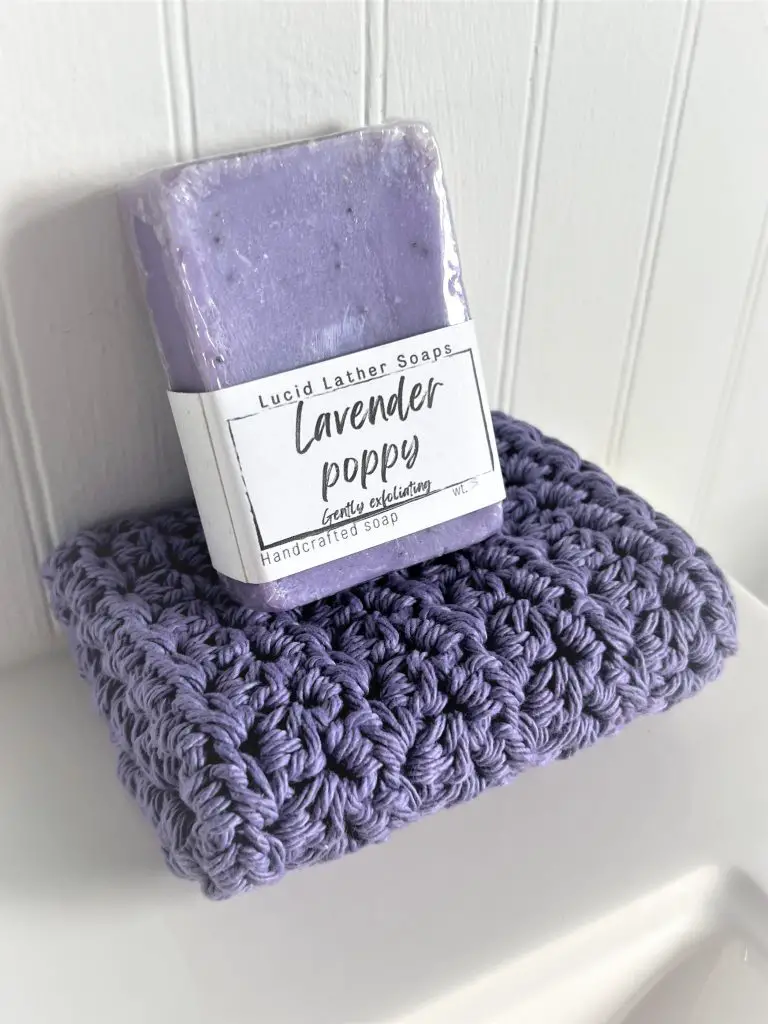 Stitch Definition
Cl(s) – Cluster(s): [The Cl is comprised of a Dc and Hdc together.] YO, insert hook into next St, YO and pull up a loop, YO, pull through first 2 loops on hook, YO, insert hook into SAME St, YO and pull up a loop, YO and pull through all 4 loops on hook. Cluster completed.


Gauge & Finished Size(s)
Gauge: 8 Cl x 8 rows = 4" of stich pattern
Finished Size: 8.5" x 8.5"
Pattern Notes
Written in US crochet terms.
A stitch count is provided at the end of each row.
Clusters are worked into the top of cluster of previous row.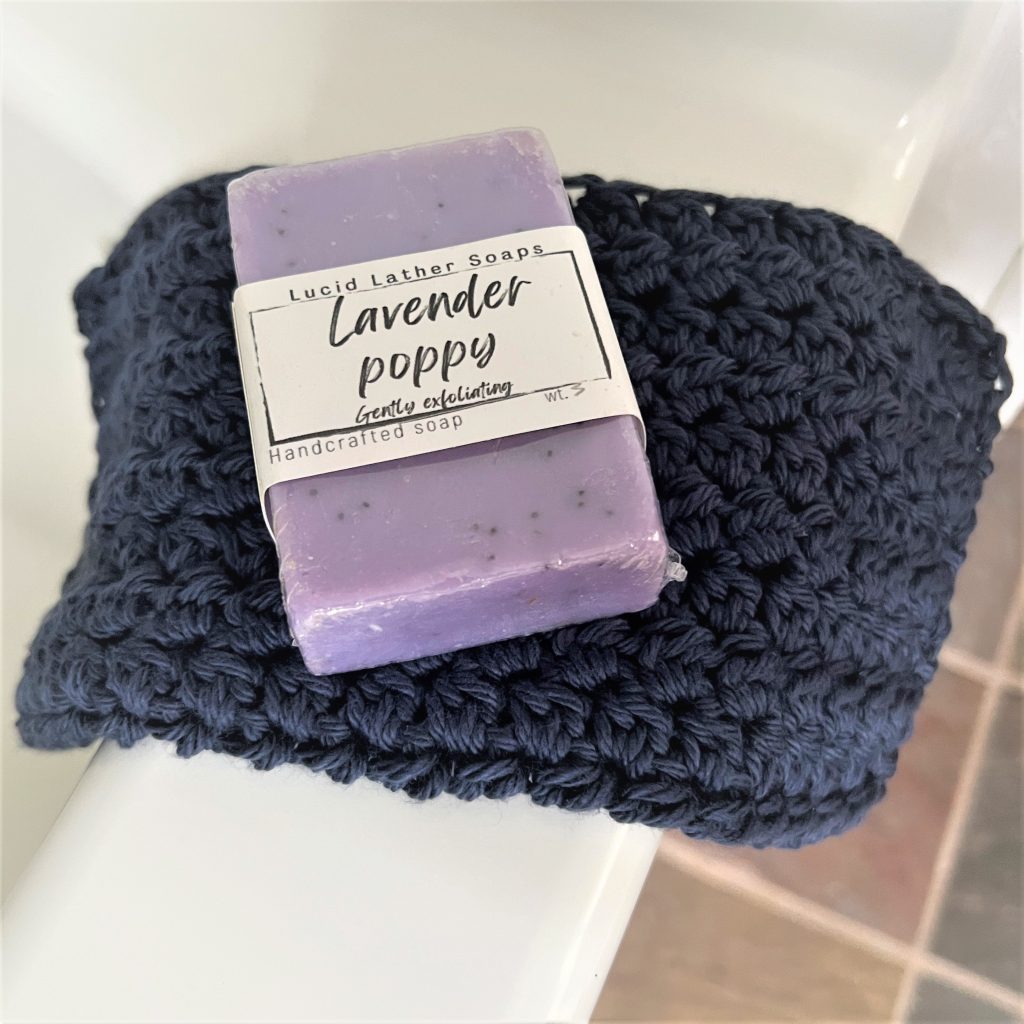 Availability
You can purchase the ad-free pdf on Ravelry and Etsy.
Lucid Lather Soaps
The soap featured in photos is from a local cold-process soap maker. I absolutely love their soaps. There is a rich lather and the fragrances are amazing! Check out their Etsy Shop.
Winter Washcloth Series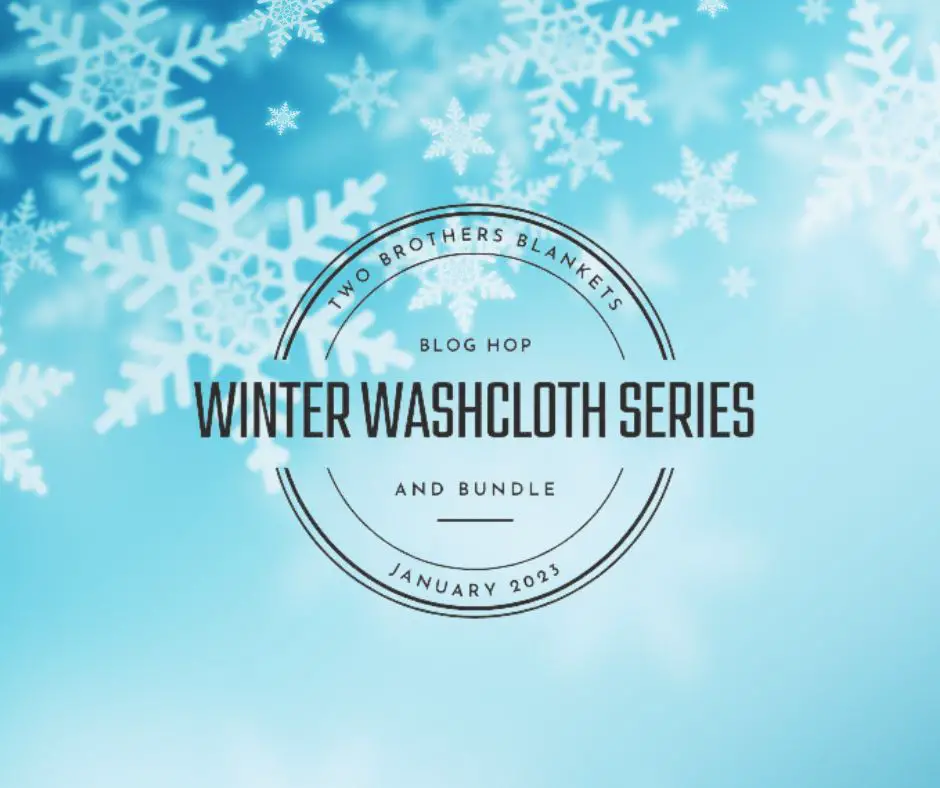 Featured in the Winter Washcloth Series Blog Hop hosted by Two Brothers Blankets.
Have you missed out on the Winter Washcloth Series Blog Hop? Don't worry there is a pattern bundle available and you can get all 31 patterns for only $25.00! That is $.80 each pattern, and you'll have them all in one place too!!

The Pattern 
Ch 37
1.) Hdc in 2nd Ch from the hook, *Cl in next Ch, Sk next Ch, repeat from * across, Hdc in last Ch.  (17 Cls, 2 Hdc)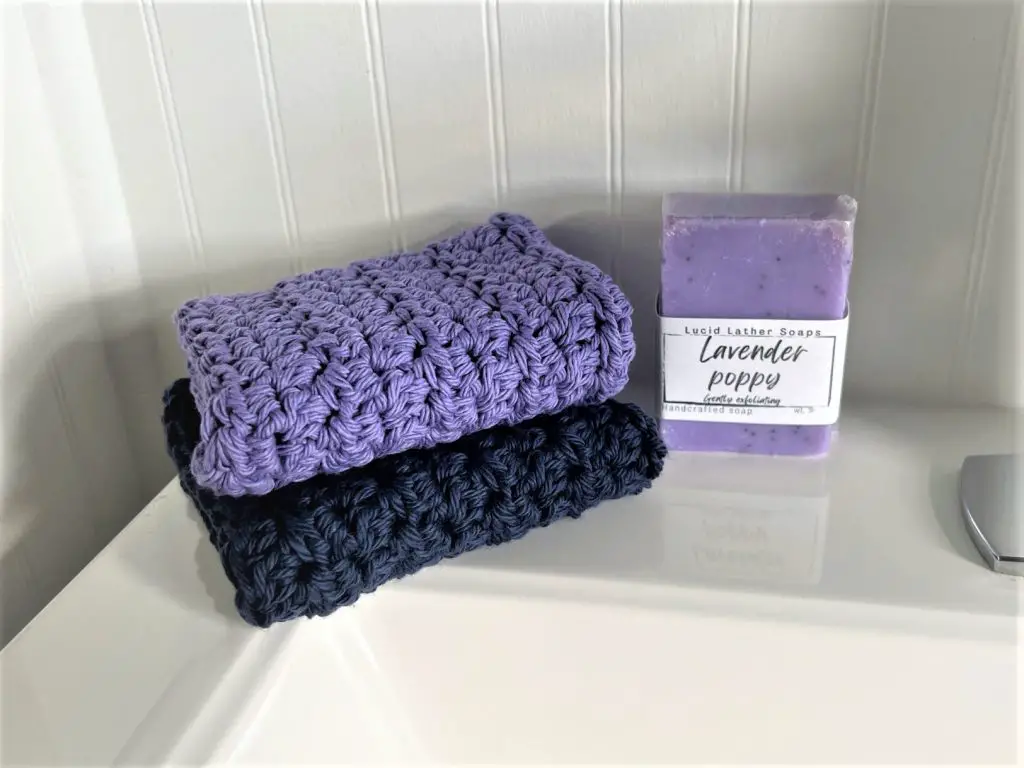 2.) Turn, Ch 1, Hdc in 1st St, Cl in next St and each St across, Hdc in last St. (17 Cls, 2 Hdc)
Repeat Row 2 until square.
Finish off and weave in ends.
---
Follow Crochets By Trista on:
Facebook
Instagram
Pinterest
Ravelry
Etsy
Ribblr
Love Crafts
Join the
"Crochets By Trista Crochet Community"
on Facebook.
I'd love to hear from you! Don't hesitate to contact me.  Let me know what you're working on or designs you'd like to see in the future.  Use the links above or email me at crochetsbytrista@gmail.com 
If you've purchased my designs in the past, leave a review.  I want to know what you think.