To donate directly to Vascular Birthmarks Foundation HERE.
Vascular Birthmarks Foundation has become a cause that is near and dear to my heart. In 2015, my son Gavyn was born with a Port-Wine Stain Birthmark (PWS) on the left side of his face and head.
Our Journey
When Gavyn was first born, the pediatrician at the hospital told my husband and me that the redness on his face and head wasn't bruising from the delivery, but was a Port-Wine Stain Birthmark.  She gave us a quick overview but wanted to wait to talk to his normal pediatrician and go from there.  That evening we did our own research and learned that every birthmark is individually unique, just like the person who is born with it.
Some birthmarks are small, some are large; some can be dark, some can be light.  Depending on where the birthmark is, it can cause other medical issues. One main medical concern with Gavyn's birthmark, since part of it is over his eye, is that he can develop glaucoma. We see an ophthalmologist every year to be proactive regarding this concern.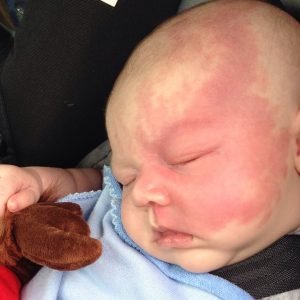 Another concern was the psychological effects Gavyn's birthmark could have on him as he grew older. Would kids bully him because he is different? We didn't know if he would wear his birthmark as a badge of honor or if it would make him self-conscious. After consulting with a few dermatologists, my husband and I decided that laser treatments to help reduce the redness of Gavyn's birthmark would be best for him. Four years later, I'm really glad that we made the decision we did.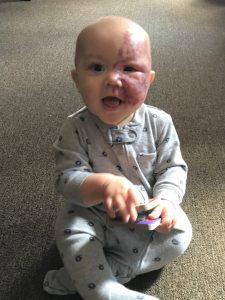 In March 2016 Gavyn had his first laser treatment. Both my husband and I were nervous wrecks the whole 20 minutes he was having the procedure done. Over the course of the rest of the year, Gavyn underwent five more treatments. Each one was easier than the last, except the final one.  He was 18 months old at that point, and I think by then he became more aware of what was going on. We were happy with the results and came to the conclusion that if he wants to have more laser treatments in the future, it would be up to him.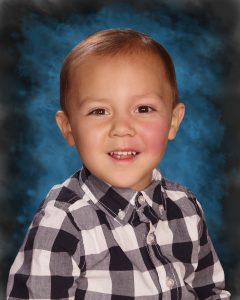 Spreading Awareness
Every year on May 15th, International Vascular Birthmarks Awareness Day, we participate in the #putonyourbirthmark social media campaign. My daughter and I draw hearts on our left cheeks and post our pictures to help spread joy and awareness for vascular birthmarks. I also send a note to her teachers about the reason behind the heart on her cheek, and they are just as supportive.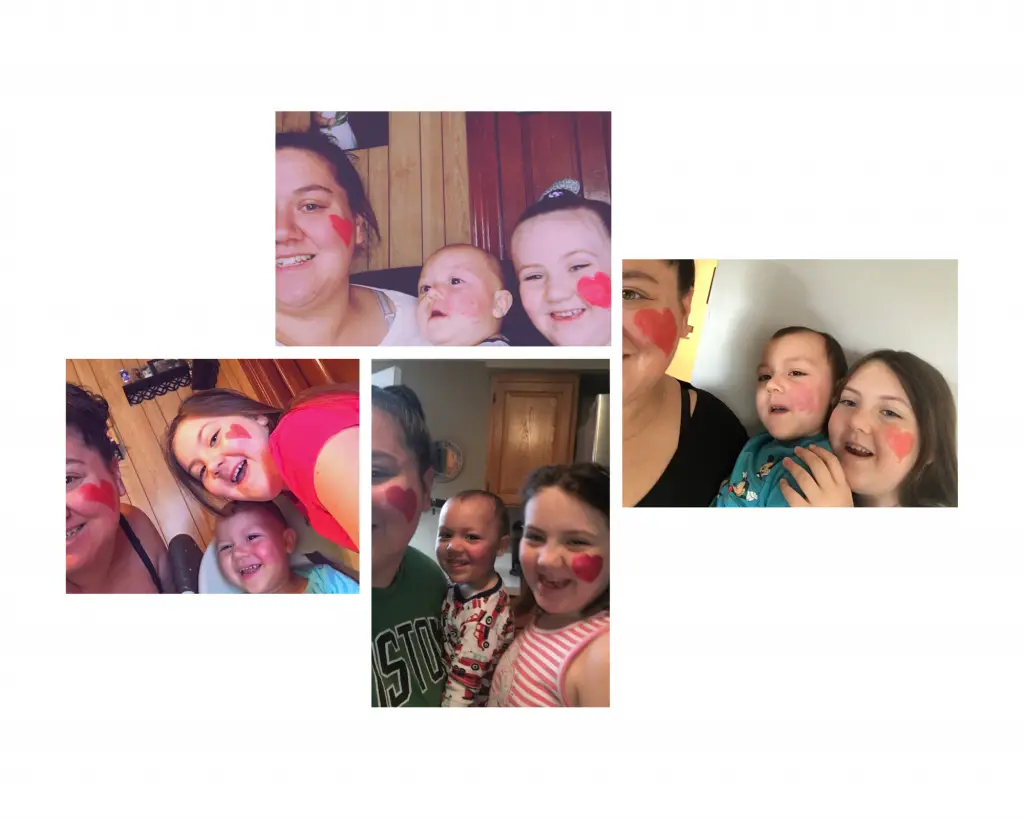 My Hopes For The Future
Gavyn's birthmark and his story are uniquely his. In Gavyn's case, he has the "ideal" birthmark — it's just on the surface and doesn't affect his brain or mouth. The laser treatments worked and lightened how red his birthmark was. Many people and families aren't as lucky as we were.
With the money raised, other families that aren't as fortunate as ours will have access to the best resources to help themselves or loved ones who are born with vascular birthmarks. I don't want other parents to worry about the costs of the many surgeries that their child needs. I don't want kids to feel like they are "less than" because they are different.
No matter what the decision, I hope that each person born with a vascular birthmark learns to wear their birthmark as a badge of honor. They were born uniquely different for a reason!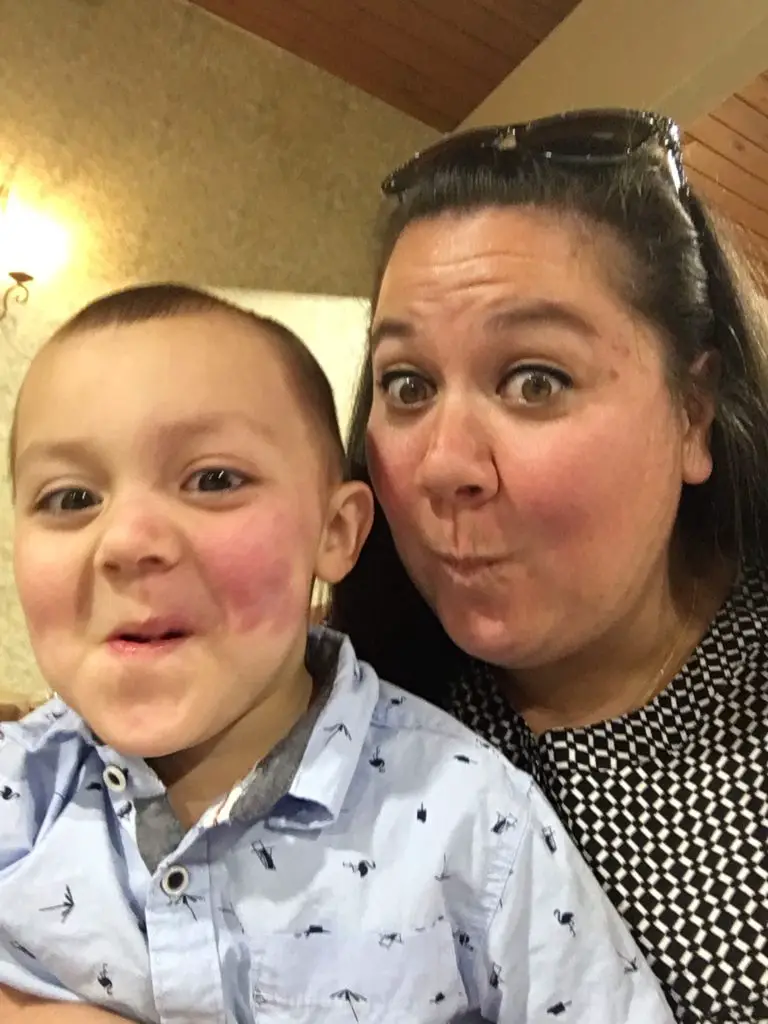 ---
---
Follow Crochets By Trista on: