The theme for 2020, where each month I have a cowl, scarf, or shawl pattern in the color of that month's birthstone. Sapphire is the birthstone for September.
Previous designs include:
Garnet Cowl – January
Amethyst Scarf – February
Zoe's Aquamarine Infinity Scarf – March
Diamond Shawl – April
Emerald Asymmetrical Shawl – May
Pearl Infinity Cowl – June
Ruby Shawl – July
Peridot Shawl– August
***Post contains affiliate links- which means if you make a purchase from the links below, I will get a small percentage of the sales at no additional cost to you ***
The Yarn
I've had my eye on this yarn for September's design for a few months now. The yarn I decided on is Lion Brand's Heartland in the colorway Olympic.
The heathered tones of blue really help gives you the illusion of the facets of a sapphire gemstone.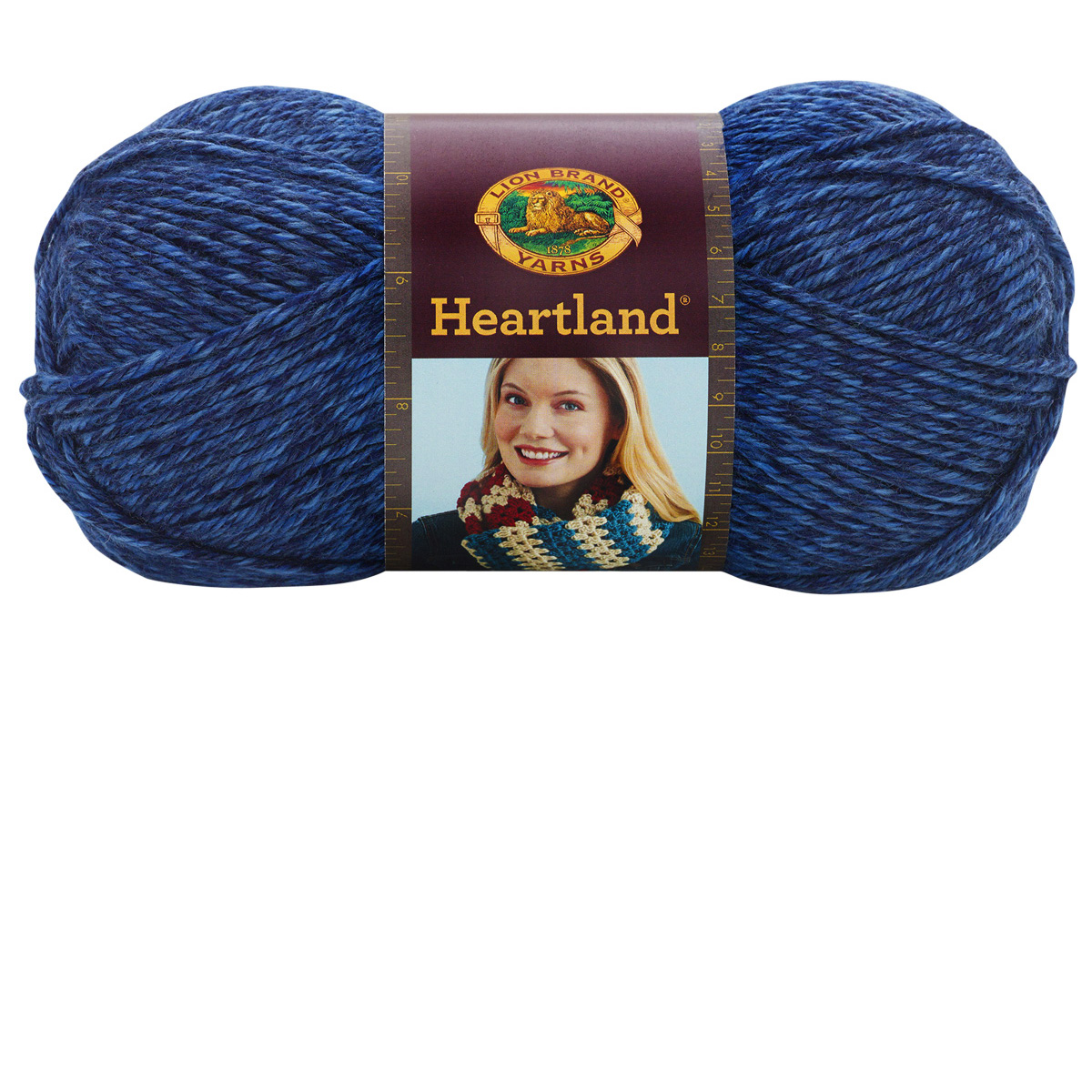 You can find the yarn I used at the affiliate link here: Michael's Arts & Crafts – Heartland – Olympic.
The Inspiration
My mother was the inspiration for my Sapphire Shawl. Since her birthday is in September I wanted to incorporate some of the things that she likes.
One of my mom's favorite things is the beach. Given the blues of the yarn, I immediately thought about the ocean.
A few things that come to mind when you think of the ocean are waves, shells, and rocks/pebbles (at least at some of our beaches in Connecticut and Rhode Island). After lots of trial and error, I finally figured out how I was going to express those things within a shawl.
When looking at the finished shawl, I see waves. Within those waves are shells and pebbles. This reminds me of the surf and how the waves move the shells and pebbles along the shore.
Supplies
– Approximately 625 yards of Lion Brand Heartland or equivalent worsted weight yarn
– K/6.5mm crochet hook
– Scissors
– Measuring tape
– Yarn needle
– Blocking materials
You will NEED to block the finished shawl. I know its not ideal, but for the pebbles and shells to look the best, blocking is a MUST.
Stitches
The stitches used are all simple basic stitches.
Ch – Chain
Dc – Double Crochet
RS – Right Side
Sc – Single Crochet
SDc – Starting Double Crochet
Sk – Skip
St(s) – Stitch(es)
WS – Wrong Side
SDc -Starting Double Crochet – (also known as Long Chain Double Crochet or Chainless Starting Double Crochet.)  Pull up your loop to the height of your usual Double Crochet. YO, insert into the 1st St, yarn over, pull through the Stitch, YO, pull through 2 loops, YO, pull through the remaining 2 loops.
Notes
SDc counts as a Dc.
Sk 5 – this includes both stitches and chain spaces. 
A stitch count has been provided at the end of each row. 
When working the border, I put a one stitch for sc and 3 sc for Dc.
Availability
This pattern can be purchased on Ravelry and Etsy.
Join the
"Crochets By Trista Crochet Group" on Facebook
Follow Crochets By Trista on:
Facebook
 Instagram
Pinterest
 Etsy
 Ravelry
I'd love to hear from you! Don't hesitate to contact me. Let me know what you're working on or designs that you'd like to see in the future. Use the links above or email me at crochetsbytrista@gmail.com.
If you've purchased my designs in the past, leave a review. I want to know what you think.