***Post contains affiliate links- which means if you make a purchase from the links below, I will get a small percentage of the sales at no additional cost to you ***
Spring Exclusives
Featured in the Spring Exclusives, curated by Cosie Rosie UK. All the details you need can be found HERE.
I'm so excited to be a part of this event and that I was chosen to participate. It has been such a thrill to be included with all these other wonderful designers.
The Yarn
The yarn I used was a Caron Skinny Cake, in colorway Sugared Ube. Working with this yarn was great but my only complaint is that mine wasn't a single continuous cake. There were a few spots where it was tied in the caking process in the factory.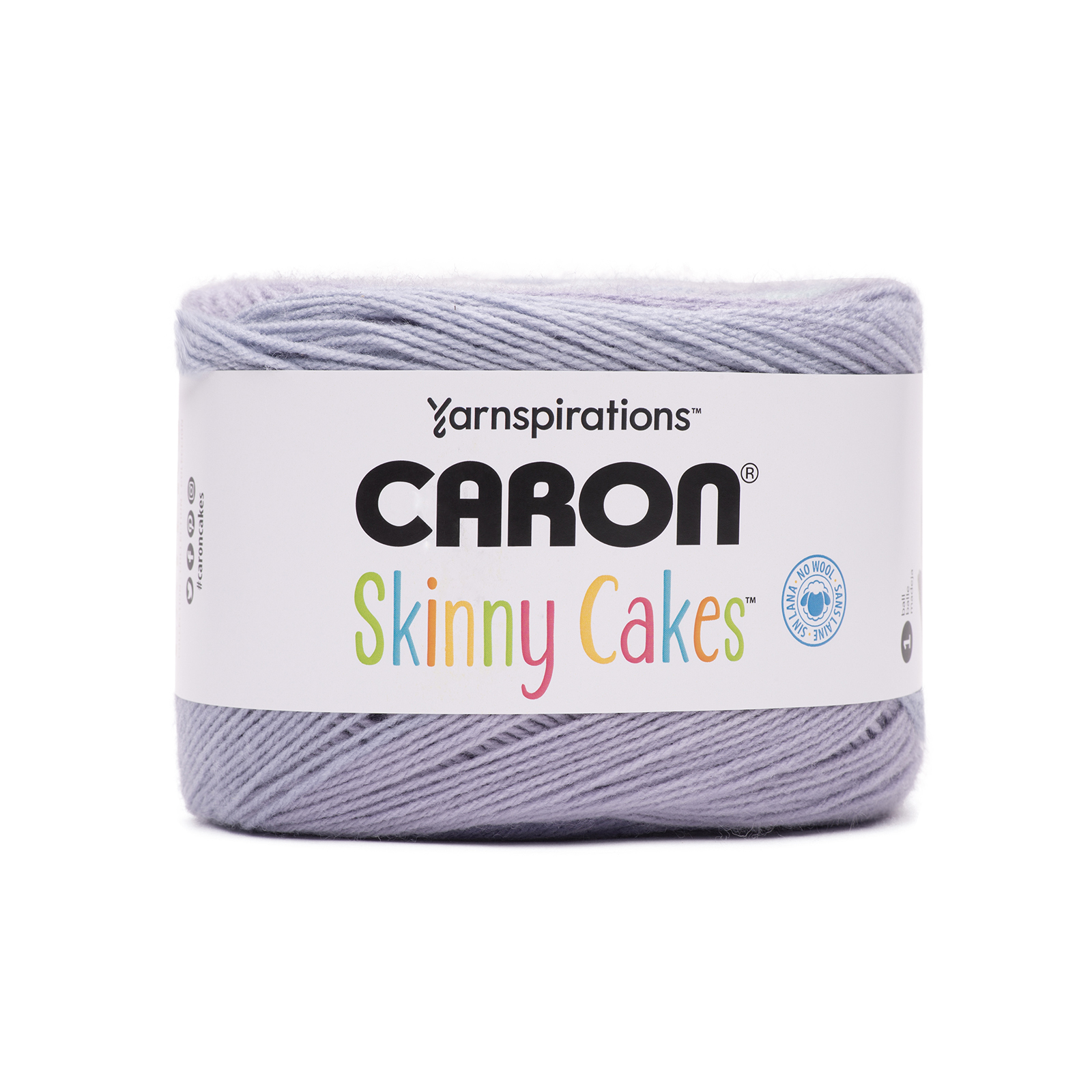 I simply cut out the knot, reconnected the two pieces, and continued crocheting. This is my preferred method because it allows me to weave in the ends and you don't have a gross knot in the middle of your work.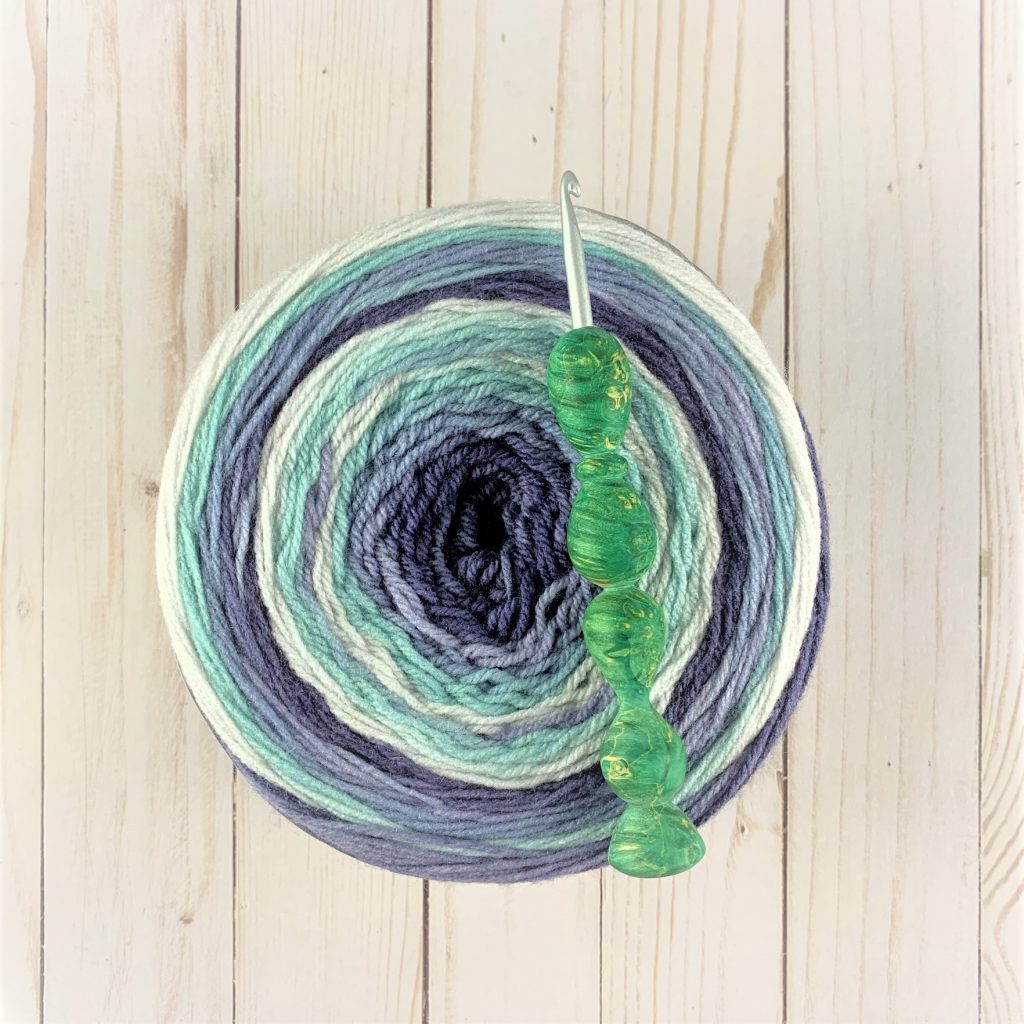 Supplies Needed
The supplies you'll need for this project include:
I/5.5mm crochet hook
775 yards Caron Skinny Cakes
Scissors
Measuring tape
Yarn needle
Stitch markers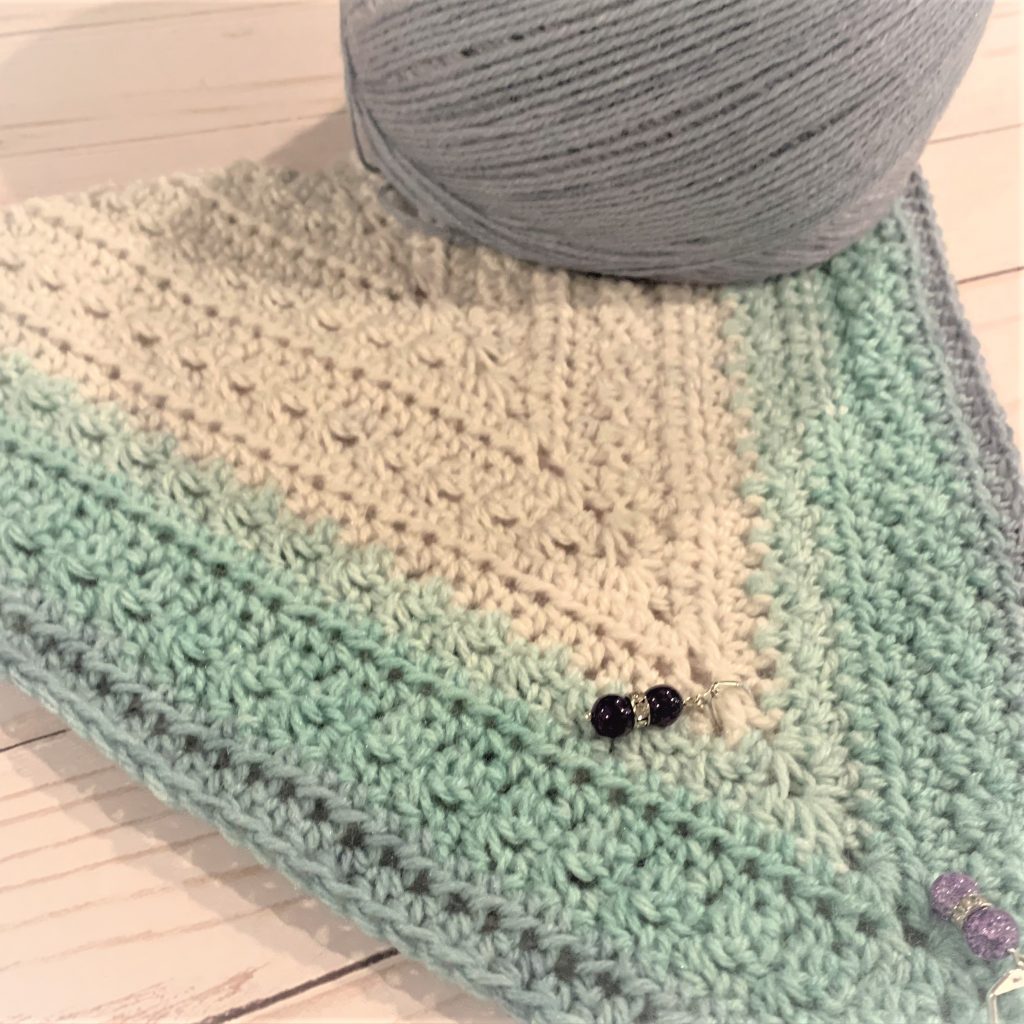 Stitches & Abbreviations
Ch – Chain
Dc – Double Crochet
Hdc – Half Double Crochet
MC – Magic Circle
RS – Right Side
Sc – Single Crochet
Sk – Skip
Sl St – Slip Stitch
SDc – Starting Dc
Sp – Space
WS – Wrong Side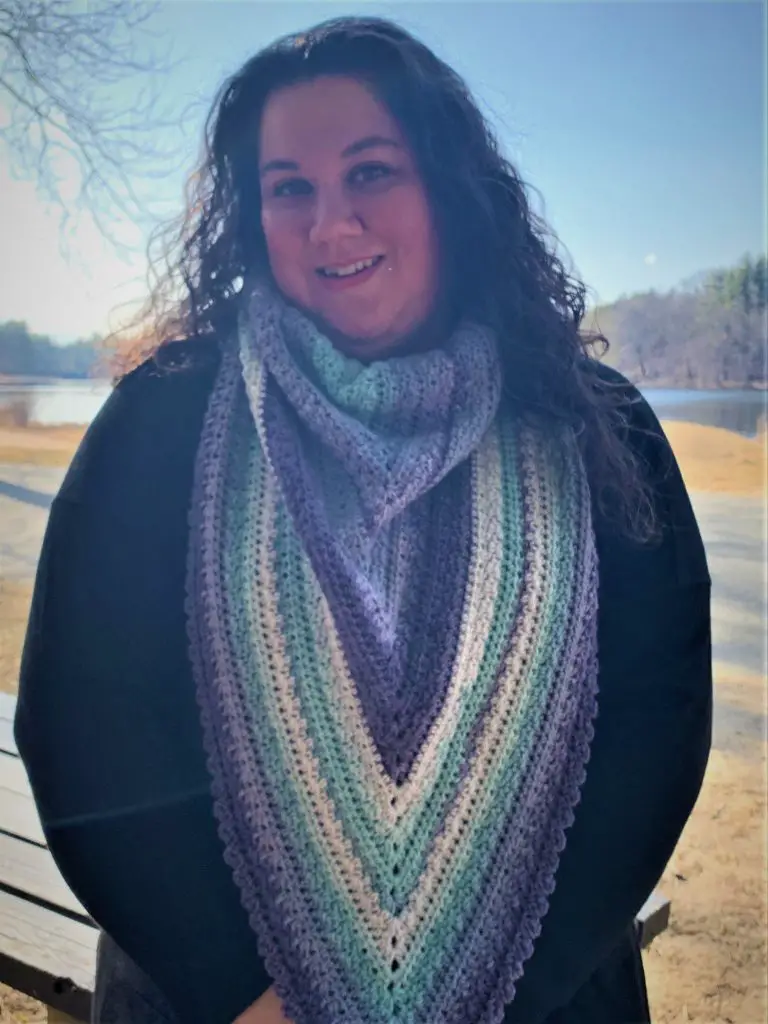 Pattern Notes
Written in American crochet terms
A stitch count has been provided at the end of each row and on the last page.
The SDc can be substituted with a Ch3.
Center – Ch 2 space of previous row.
A stitch definition is provided below.
Chs are not counted as a St.
Sc go into the Dc of the previous row, Dc go into Sc of previous row.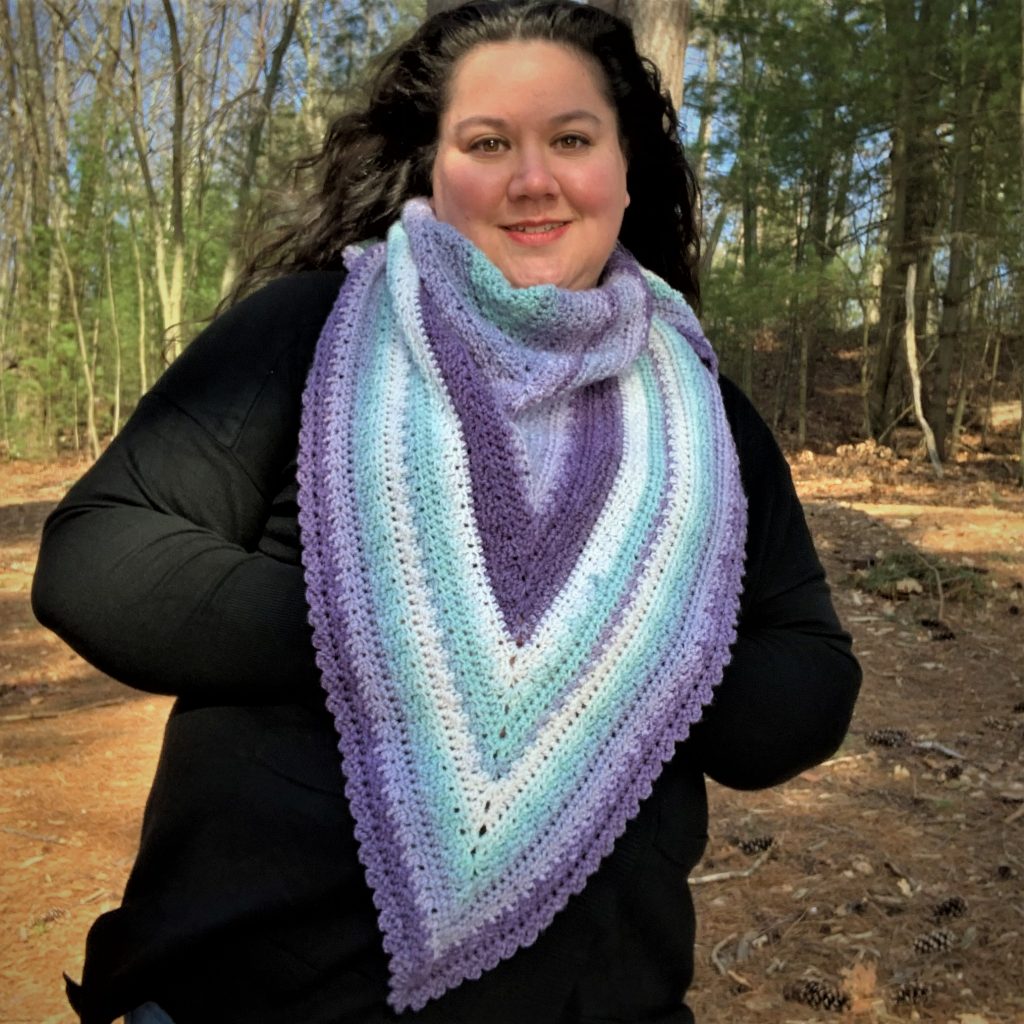 Stitch Definition
Starting Double Crochet – (also known as Long Chain Double Crochet or Chainless Starting Double Crochet.)  Pull up your loop to the height of your usual Double Crochet. Yarn over, insert into the 1st St, yarn over, pull through the stitch, yarn over, pull through two loops on the hook, yarn over, pull through the remaining two loops on your hook.
Availability
This pattern is available to purchase on Ravelry and Etsy.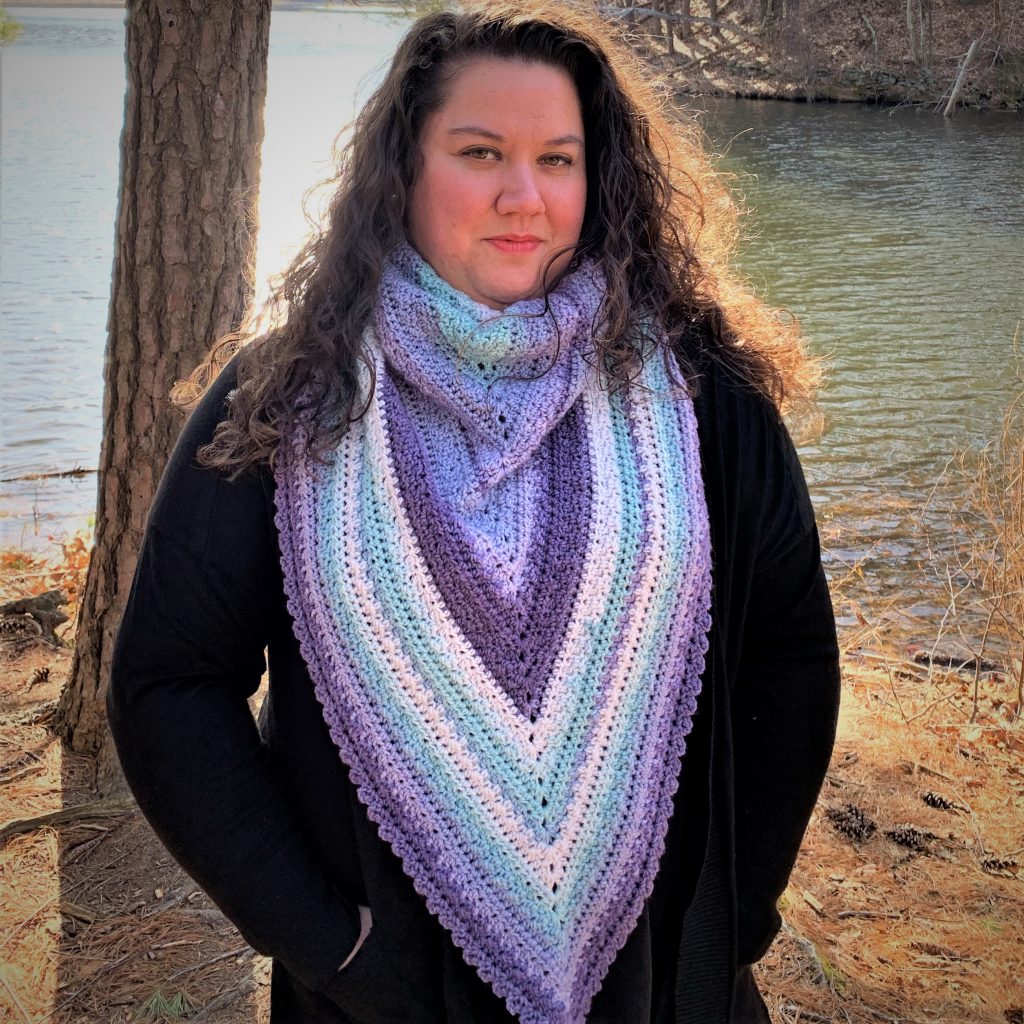 ---
Like the Gilmore Triangle Scarf?
Then you'll love these too!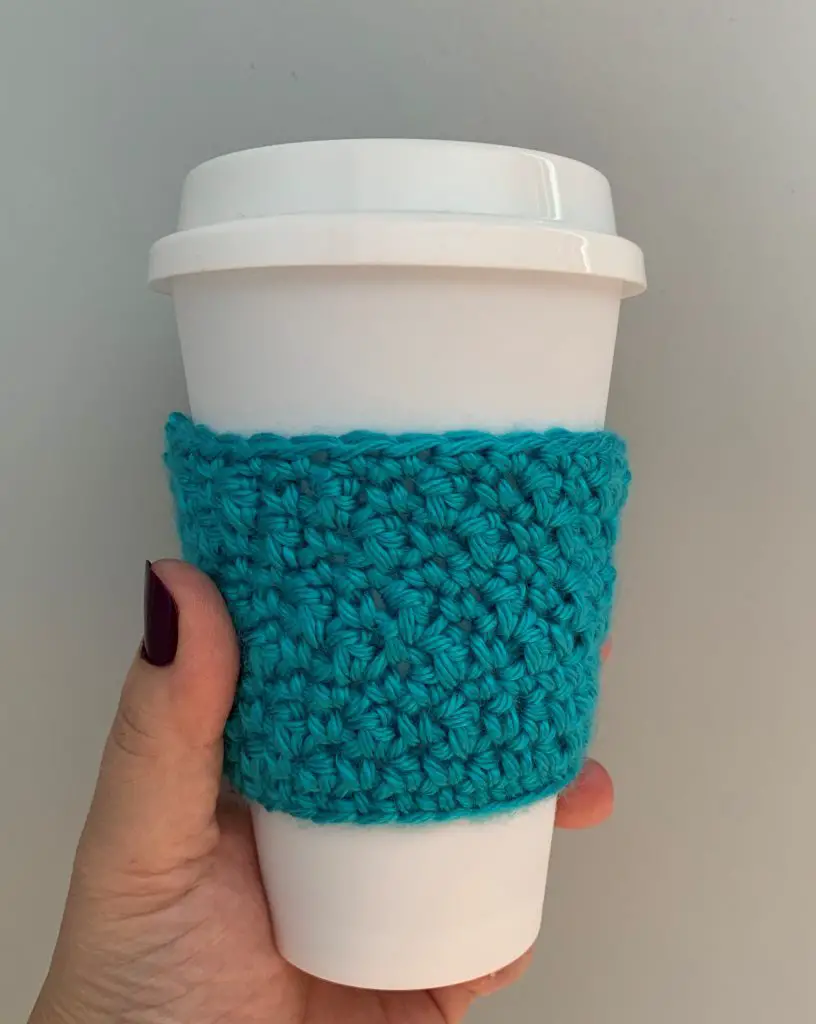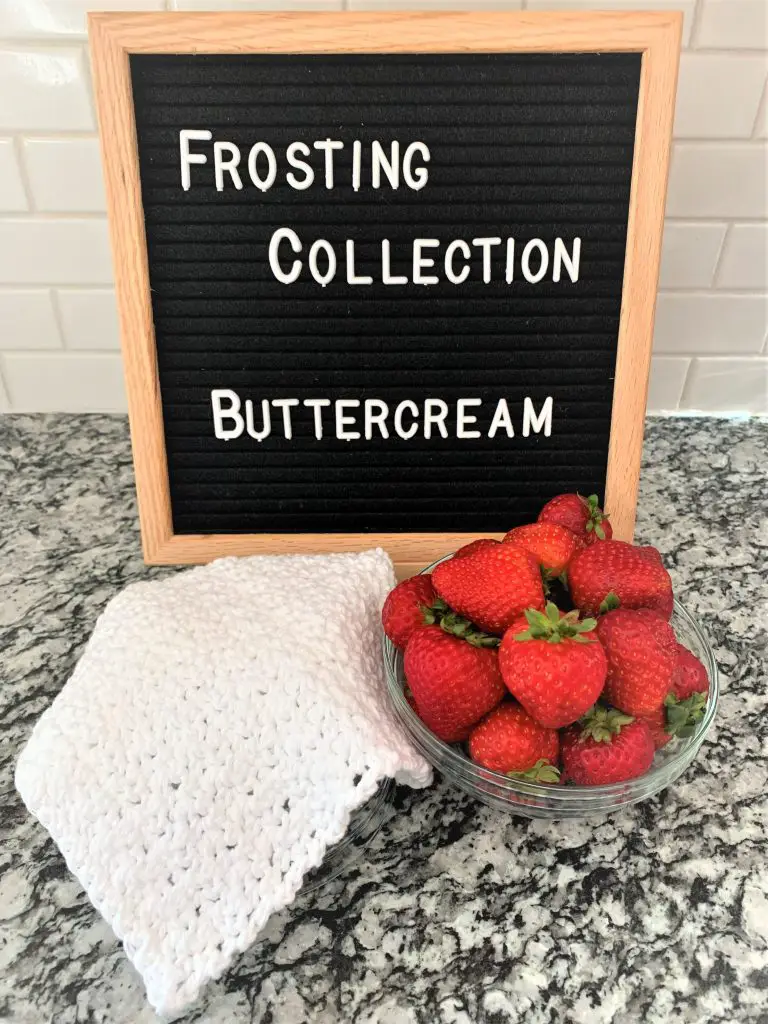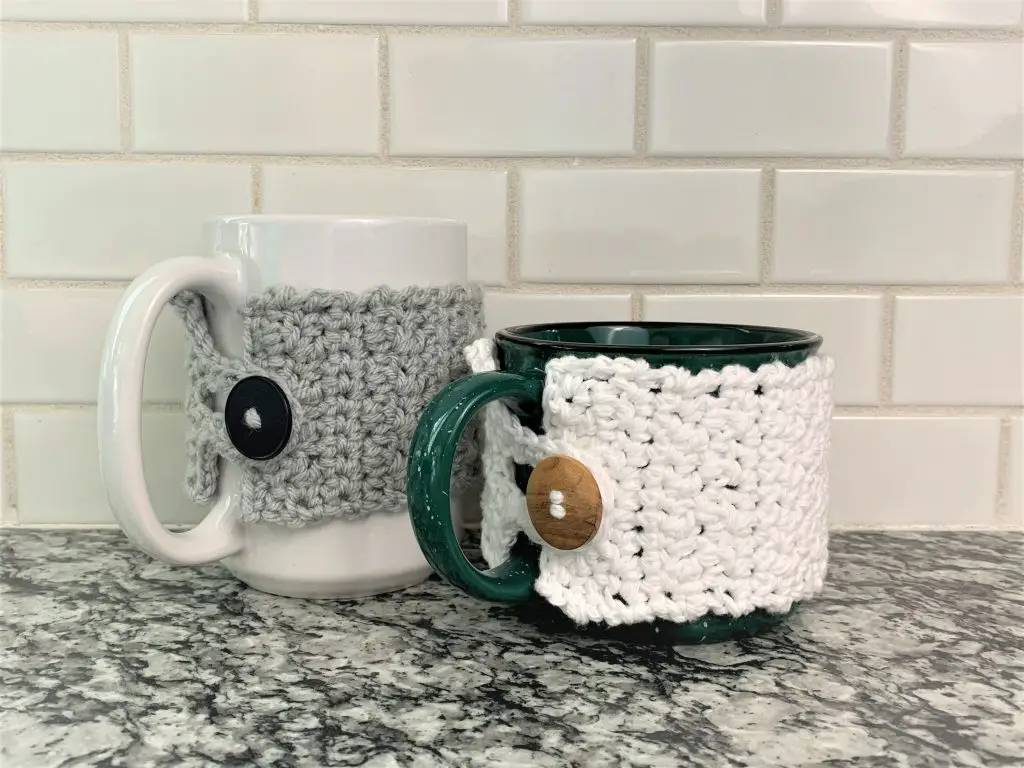 Join the
"Crochets By Trista Crochet Group"
on Facebook
Follow Crochets By Trista on:
Facebook
 Instagram
Pinterest
 Etsy
 Ravelry
I'd love to hear from you! Don't hesitate to contact me. Let me know what you're working on or designs that you'd like to see in the future. Use the links above or email me at crochetsbytrista@gmail.com.
If you've purchased my designs in the past, leave a review. I want to know what you think.